Your magazine for the fuel of the future.

LNG Condensed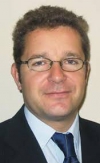 LNG Condensed brings you independent analysis of the LNG world's rapidly evolving markets.
Covering the length of the LNG value chain and the breadth of this global industry, it will inform, provoke and enrich your decision making. Published monthly, edited by Ross McCracken, LNG Condensed provides original content on industry developments by the leading editorial team from Natural Gas World.
Send your comments/questions to ross.mccracken@naturalgasworld.com
Ross left S&P Global Platts in September 2018 after 13 years as managing editor of the company's flagship analytical newsletter Energy Economist. He was formerly Platts crude oil manager EMEA and also worked on upstream publication North Sea Letter. Ross has written extensively on oil, gas and power markets, with a particular interest in long-term energy forecasts, new technologies and China. He graduated with an MSc from the London School of Economics in 1993 and from the University of East Anglia with a BA Hons in 1991.