Next Issue: Available for Premium Subscribers July 31, 2017 On Sale August 2, 2017
---
Latest Issue • NGW Store • Subscriptions • What do our readers say? • Advisory Board • Editorial Team • Sample Issue

| | |
| --- | --- |
| | |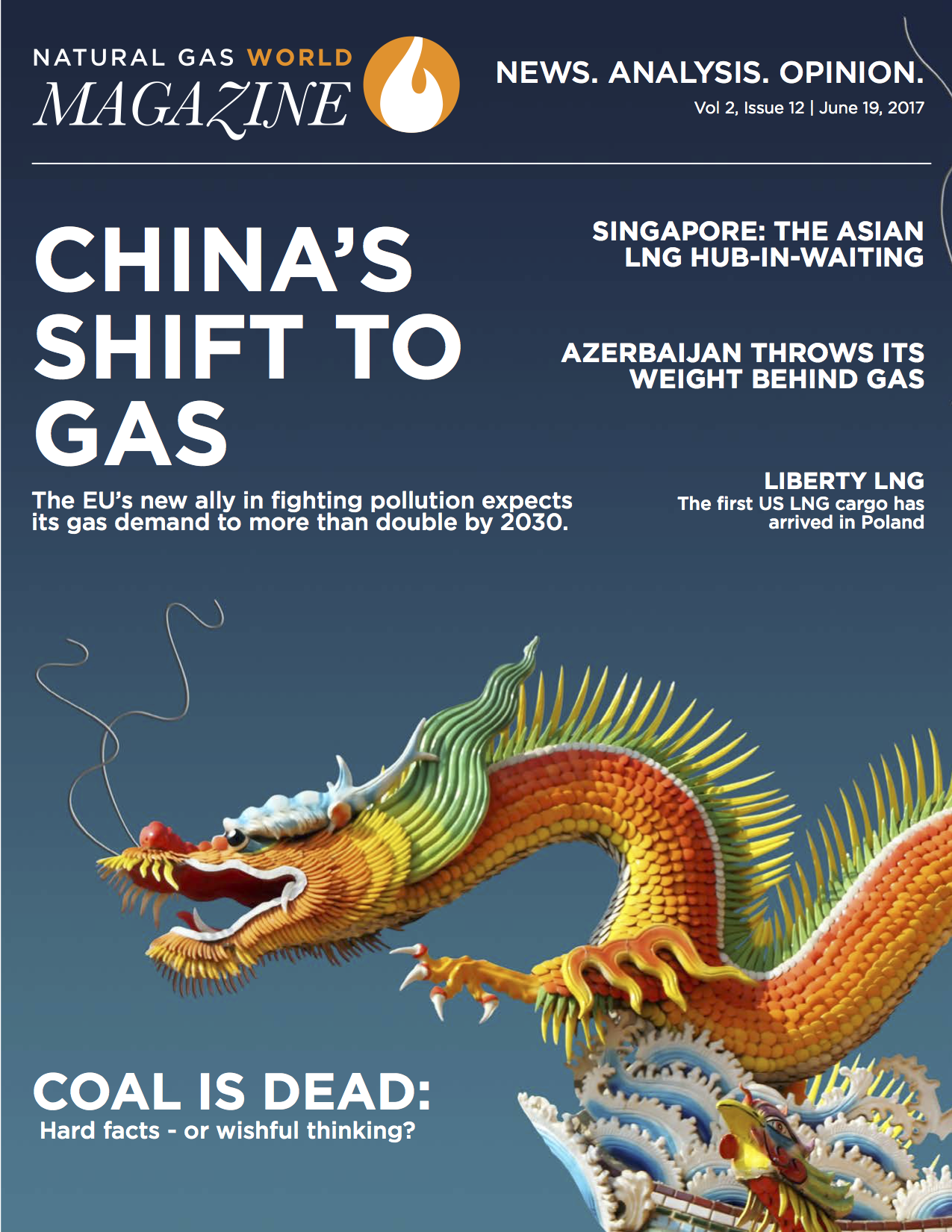 Natural Gas World Magazine delves into current developments and the most critical events, globally, explaining and analyzing why they matter and their potential short to medium term consequences. Our panel of independent experts and team of highly experienced energy journalists with contacts at all levels of industry, will provide subscribers with insight, context and background to ongoing developments of what companies, countries and people are doing in the gas sector and where their own risks and opportunities lie, allowing you to make informed decisions vis a vis your work.
Neither a real-time news service nor a price or technical data provider, Natural Gas World will feature analysis and information concerning political, financial, investment and related news. Natural Gas World subscribers will receive accurate and reliable key facts and figures about what is going on in your industry, explaining the news with the sharpest comment there is, so you are fully able to discern what concerns you and your business.
With Natural Gas World, you will be empowered to fully grasp the world of natural gas like never before.
WHAT DO OUR READERS SAY?
"At a time of massive digital changes, a new magazine providing gas related info has emerged. Natural Gas World helps better understand the gas challenges going ahead. A must read."
- Dr. Thierry Bros - Senior research fellow of The Oxford Institute for Energy Studies, a member of the EU-Russia Gas Advisory Council and an advisor for the World Energy Council - Global Gas Centre - www.thierrybros.com
---
"Natural Gas World is my 'go-to' periodical for news and analysis on all natural gas-related matters. It's cutting edge and incisive, which is why I find it so interesting"
- Rune Bjørnson
---
Delighted to start a new subscription to the very well written & informative Natural Gas World Magazine @NatGasWorld https://t.co/55kDVoIrUy
- OIES Library (@OIESlibrary) February 9, 2017
---
ADVISORY BOARD
The Natural Gas World Advisory Board was established in March 2017. The function of the board is to consult with and provide direction to the NGW senior management team. In particular, the board is committed to working with the content team to help identify the most relevant topics and areas of interest for analysis and insight in the NGW Magazine.
Current Members:

RUNE BJØRNSON
Since joining Statoil in 1985, Mr Bjørnson has held numerous senior management positions in Statoil's natural gas business.

From 2004 to 2011 Mr Bjørnson served as the executive vice president for Natural Gas in Statoil's executive committee, responsible for all elements of Statoil's global natural gas value chains. This responsibility included marketing, trading, sales, shipping and processing of pipeline natural gas and LNG from conventional resources in Europe and the Caspian region, and shale gas in the USA.
From 2014 he headed up and was responsible for all Statoil's global marketing and trading of crude oil, natural gas, oil products, power and emissions as all Statoil marketing and trading activities were gathered under the same management. In his career he has worked closely with other customers, international oil and gas companies, governments, regulators etc. He has had several expat postings, including head of Statoil UK and Statoil Belgium.
Mr Bjørnson is now retired from Statoil and works as an independent consultant and advisor.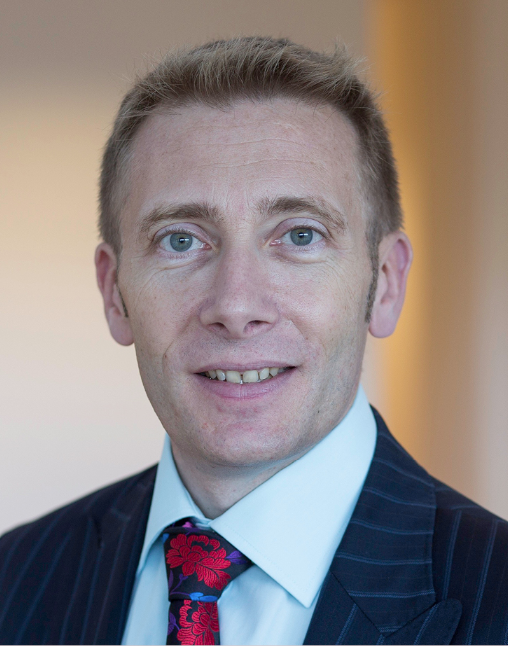 THIERRY BROS
Dr. Thierry Bros is a senior research fellow of The Oxford Institute for Energy Studies, a member of the EU-Russia Gas Advisory Council and an advisor to the World Energy Council - Global Gas Centre. He is also a senior energy expert at Energy Delta Institute and a visiting professor at SciencesPo Paris.
In 2016, he founded thierrybros.com to provide independent research, independent advice, training & expertise on energy markets after 25 years in the energy field, from the policy side to trading floors.
Thierry Bros holds a Master of chemical engineering from ESPCI ParisTech and a PhD from Ecole Centrale Paris.
JEAN-ARNOLD VINOIS
Jean-Arnold Vinois is Adviser on European Energy Policy at the Jacques Delors Institute. He is Honorary Director of the European Commission.
He retired from the European Commission January 1st 2013. Since July 2011, he was acting as Director of the internal energy market within the Directorate General for Energy, covering in particular the wholesale and retail electricity and gas markets, security of energy supply and energy networks. In April 2006, he became Head of the Unit responsible for Energy policy, security of supply and networks. Since 1992, he occupied, within the Directorate General for Energy and Transport, several management posts dealing successively with human and financial resources, trans-European networks, transport research, railway transport and interoperability. He also practiced as lawyer before joining the European Commission in 1987.
EDITORIAL TEAM
EDITOR IN CHIEF: William Powell; NEWS EDITOR: Mark Smedley; EDITOR, NGW: Charles Ellinas; EDITOR, ASIA: Shardul Sharma; MANAGING DIRECTOR: H. Rick Gill
REGULAR CONTRIBUTORS:
Dalga Khatinoglu, Ilham Shaban, Kama Mustafayeva (Baku); Shiva Saeedi (Tehran); Murat Basboga (London); Ya'acov Zalel (Tel Aviv); Linas Jegelevicius (Vilnius); Audrey Raj (Singapore); John Fraser (Johannesburg); Omono Okonkwu (Lagos); Koen Mortelmans (Brussels); David O'Byrne (Istanbul); Susan Sakmar (Houston); Beatrice Bedeschi (London)
If you have any enquiries regarding advertising, events or past or future content, please contact:
EDITORIAL: William Powell - william.powell@naturalgasworld.com; ADVERTISING: advertising@naturalgasworld.com; EVENTS: Joao Salviano - joao.salviano@naturalgasworld.com
PUBLISHED UNDER LICENCE BY:
Minoils Media Ltd.
1000 Cathedral Place
925 West Georgia Street
Vancouver, B.C.
Canada V6C 3L2
Sample issue of Natural Gas World Magazine.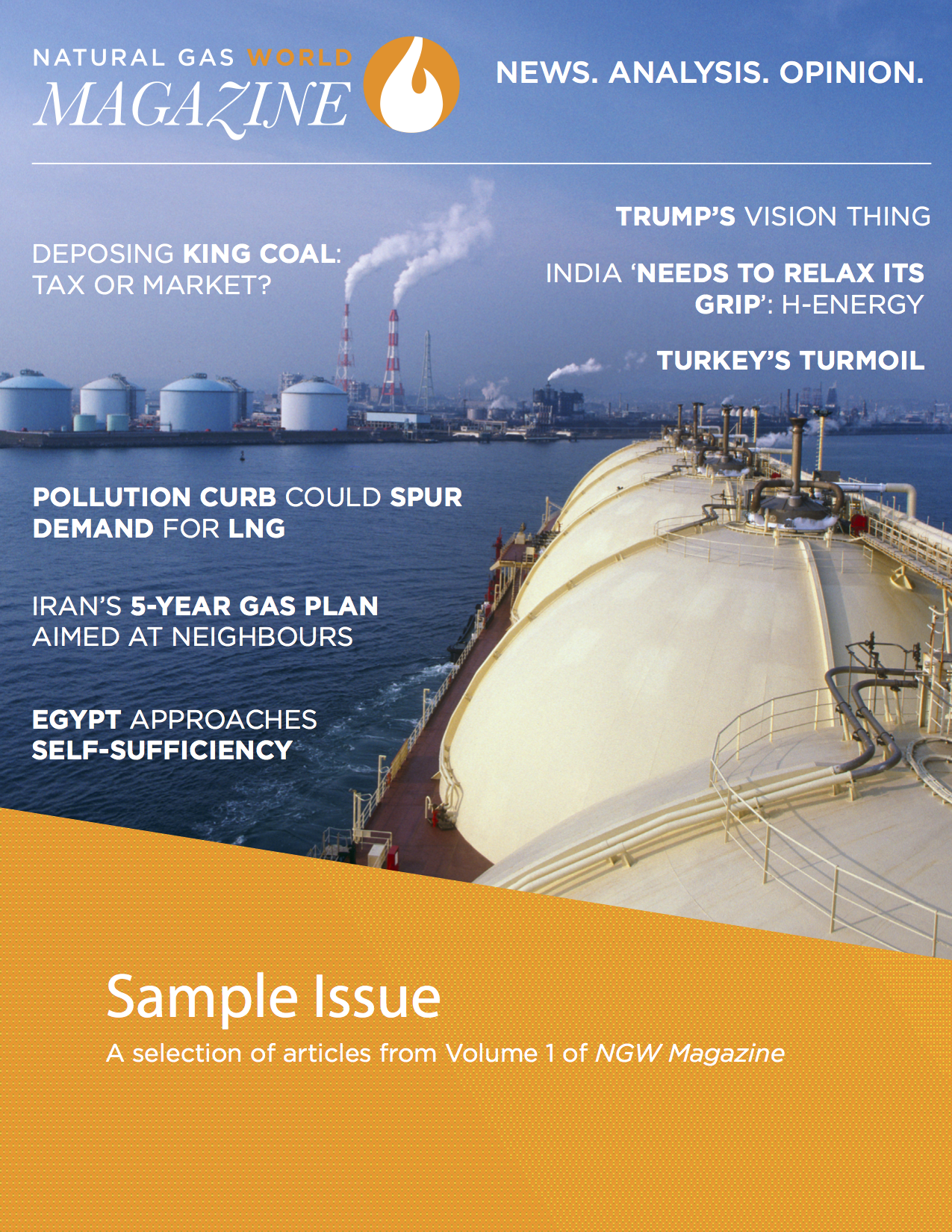 For corporate or institutional subscriptions please contact us and our sales team will be in touch within one working day.
If you require assistance or have any questions or concerns, please contact support@naturalgasworld.com.
If you are a Premium Subscriber you can access the magazine here.
Now available to Premium Subscribers and for Single Purchase:

In this issue:
Qatar bounces back
Qatar plans to boost LNG output, while existing buyers are examining their contracts. Other companies and governments will have to hedge their bets.
Japan ruling loosens LNG trades
The Japanese anti-monopoly agency rulings will free LNG markets, allowing sellers less freedom to set the direction of travel.
IEA: Chinese power helps gas growth
Industry in China, India and the US is going to use more gas, while the power sector will grow more slowly - with the exception of China, says the IEA.
The rise of Floating lng
FLNG scored some notable successes this year and gas and LNG are gaining traction as the world gradually but firmly moves towards clean energy.
Bangladesh readies for LNG boom
Bangladesh is lining up LNG contracts, terminals and its tax regime to allow the smooth entry of the fuel from early 2018, to meet demand from energy-intensive industry.
Gazprom downscales Turkish presence
As the 31.5bn m³/yr TurkStream pipeline begins to take physical shape, Gazprom is changing its strategy in Turkey, exiting the marketing sector.
Global impact of US LNG
US LNG is already changing the global trading landscape and substantially more is to come, causing as far-reaching change as shale oil did in the oil market.
LNG comes of age: interview
LNG is becoming a fuel in its own right, rather than a long-distance method of transportation. Better technology will quicken this process, argues Andrei Belyi.
Total pioneers ISO tank deal
French energy company Total will supply LNG to the Brittany Ferries-operated Honfleur in the port of Ouistreham, northern France on a long term contract, it said July 10.
Argentina secures credit for pipeline
Argentina secured funding from development bank CAF to expand its transport network, to deal with rising supply from shale plays like Vaca Muerta.
Vietnam ups ante in South China Sea
China's landgrab in distant waters has angered Vietnam, which is continuing to assert its rights with drilling for oil and gas in coastal waters.
Global gas flaring rises in 2016
Another year, another rise in gas flaring. Associated gas, far from a pipeline to take it to market, is one problem; war and political insouciance are others.
For more issues
•
Subscribe
•
Corporate/Institutional Subscriptions
© Copyright 2017
All rights reserved. Reproduction of the contents of this magazine in any form is prohibited unless with the written consent of the publisher.
Subscription packages for Natural Gas World range from a private individual to any agreed number of readers within a company. Subscriptions include email notification of the latest issue, allowing it to be downloaded by as many individuals as the package covers. A package makes it easier to avoid copyright infringement as single-user licences do not cover the distribution of the contents to third parties.