Next Issue: Available for Premium Subscribers September 11, 2017 On Sale September 13, 2017
---
Latest Issue • NGW Store • Subscriptions • What do our readers say? • Advisory Board • Editorial Team • Sample Issue

| | |
| --- | --- |
| | |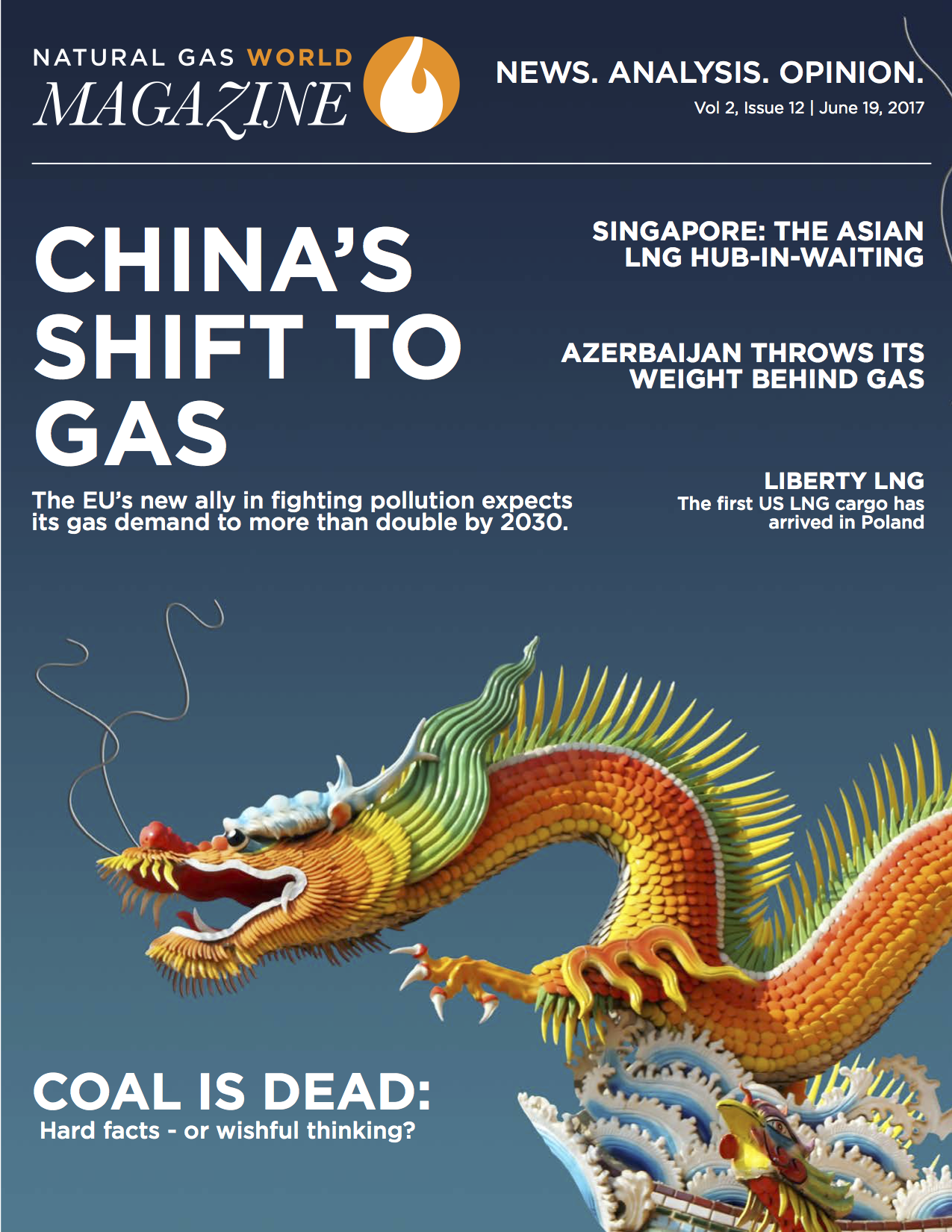 Natural Gas World Magazine delves into current developments and the most critical events, globally, explaining and analyzing why they matter and their potential short to medium term consequences. Our panel of independent experts and team of highly experienced energy journalists with contacts at all levels of industry, will provide subscribers with insight, context and background to ongoing developments of what companies, countries and people are doing in the gas sector and where their own risks and opportunities lie, allowing you to make informed decisions vis a vis your work.
Neither a real-time news service nor a price or technical data provider, Natural Gas World will feature analysis and information concerning political, financial, investment and related news. Natural Gas World subscribers will receive accurate and reliable key facts and figures about what is going on in your industry, explaining the news with the sharpest comment there is, so you are fully able to discern what concerns you and your business.
With Natural Gas World, you will be empowered to fully grasp the world of natural gas like never before.
WHAT DO OUR READERS SAY?
"Good, global site for gas news by strong team - often deeper and more ahead than others."

Karen Sund, Sund Energy

"With the continued rise of natural gas on the global stage, having naturalgasworld.com as a resource is invaluable."

John Nixon, Global Strategy Energy & Utilities, Siemens PLM Software

"Early and Engaging insight and analysis into Gas related market drivers."

Premium Subscriber

"An easy, reliable and valuable source of information on what is happening in the gas industry and gas markets."

Spyros Paleoyannis Managing Partner MEDGAS & MORE SERVICES LTD Ex-CEO DEPA SA

"Delighted to start a new subscription to the very well written & informative Natural Gas World Magazine'

The Oxford Institute of Energy Studies Library (@OIESlibrary)
---
ADVISORY BOARD
The Natural Gas World Advisory Board was established in March 2017. The function of the board is to consult with and provide direction to the NGW senior management team. In particular, the board is committed to working with the content team to help identify the most relevant topics and areas of interest for analysis and insight in the NGW Magazine.
Current Members:

RUNE BJØRNSON
Since joining Statoil in 1985, Mr Bjørnson has held numerous senior management positions in Statoil's natural gas business.

From 2004 to 2011 Mr Bjørnson served as the executive vice president for Natural Gas in Statoil's executive committee, responsible for all elements of Statoil's global natural gas value chains. This responsibility included marketing, trading, sales, shipping and processing of pipeline natural gas and LNG from conventional resources in Europe and the Caspian region, and shale gas in the USA.
From 2014 he headed up and was responsible for all Statoil's global marketing and trading of crude oil, natural gas, oil products, power and emissions as all Statoil marketing and trading activities were gathered under the same management. In his career he has worked closely with other customers, international oil and gas companies, governments, regulators etc. He has had several expat postings, including head of Statoil UK and Statoil Belgium.
Mr Bjørnson is now retired from Statoil and works as an independent consultant and advisor.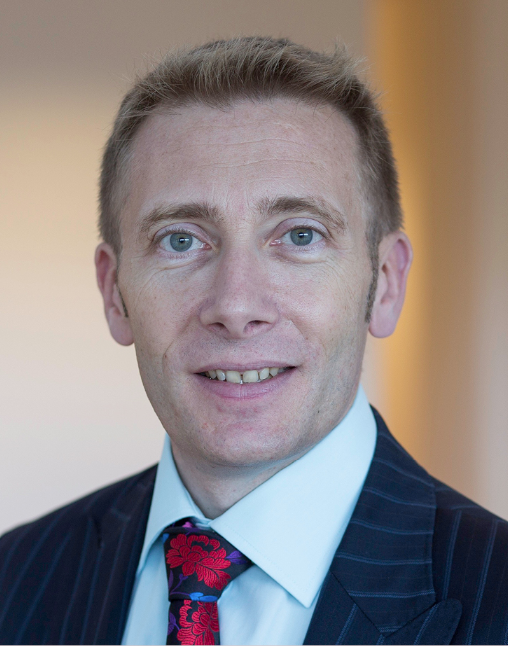 THIERRY BROS
Dr. Thierry Bros is a senior research fellow of The Oxford Institute for Energy Studies, a member of the EU-Russia Gas Advisory Council and an advisor to the World Energy Council - Global Gas Centre. He is also a senior energy expert at Energy Delta Institute and a visiting professor at SciencesPo Paris.
In 2016, he founded thierrybros.com to provide independent research, independent advice, training & expertise on energy markets after 25 years in the energy field, from the policy side to trading floors.
Thierry Bros holds a Master of chemical engineering from ESPCI ParisTech and a PhD from Ecole Centrale Paris.
JEAN-ARNOLD VINOIS
Jean-Arnold Vinois is Adviser on European Energy Policy at the Jacques Delors Institute. He is Honorary Director of the European Commission.
He retired from the European Commission January 1st 2013. Since July 2011, he was acting as Director of the internal energy market within the Directorate General for Energy, covering in particular the wholesale and retail electricity and gas markets, security of energy supply and energy networks. In April 2006, he became Head of the Unit responsible for Energy policy, security of supply and networks. Since 1992, he occupied, within the Directorate General for Energy and Transport, several management posts dealing successively with human and financial resources, trans-European networks, transport research, railway transport and interoperability. He also practiced as lawyer before joining the European Commission in 1987.
EDITORIAL TEAM
EDITOR IN CHIEF: William Powell; NEWS EDITOR: Mark Smedley; EDITOR, NGW: Charles Ellinas; EDITOR, ASIA: Shardul Sharma; MANAGING DIRECTOR: H. Rick Gill
REGULAR CONTRIBUTORS:
Dalga Khatinoglu, Ilham Shaban, Kama Mustafayeva (Baku); Shiva Saeedi (Tehran); Murat Basboga (London); Ya'acov Zalel (Tel Aviv); Linas Jegelevicius (Vilnius); Audrey Raj (Singapore); John Fraser (Johannesburg); Omono Okonkwu (Lagos); Koen Mortelmans (Brussels); David O'Byrne (Istanbul); Susan Sakmar (Houston); Beatrice Bedeschi (London)
If you have any enquiries regarding advertising, events or past or future content, please contact:
EDITORIAL: William Powell - william.powell@naturalgasworld.com; ADVERTISING: advertising@naturalgasworld.com; EVENTS: Joao Salviano - joao.salviano@naturalgasworld.com
PUBLISHED UNDER LICENCE BY:
Minoils Media Ltd.
1000 Cathedral Place
925 West Georgia Street
Vancouver, B.C.
Canada V6C 3L2
Sample issue of Natural Gas World Magazine.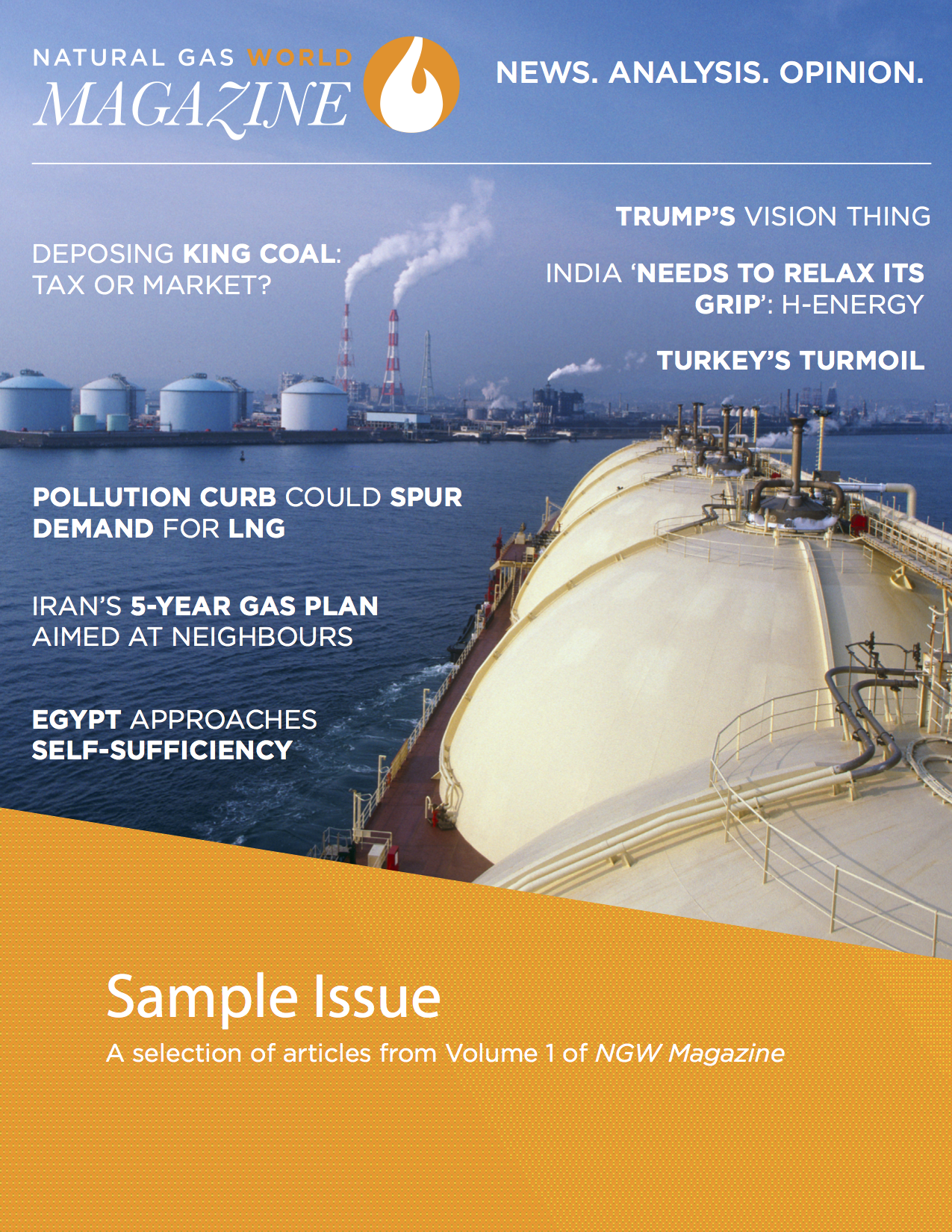 For corporate or institutional subscriptions please contact us and our sales team will be in touch within one working day.
If you require assistance or have any questions or concerns, please contact support@naturalgasworld.com.
If you are a Premium Subscriber you can access the magazine here.
Now available to Premium Subscribers:
In this issue:
Mexico Liberalises the Gas Market
Mexico has begun publishing a price index based on done deals for gas, allowing shafts of light into the otherwise murky market and giving buyers and sellers some guidance as pipeline and LNG imports rise.
Bangladesh signs up spot, term LNG
Bangladesh is taking a two-pronged approach to its gas shortage: long-term contracts and spot trading, with a number of alternative delivery points and price formulae.
China's independents eye LNG capacity
Changes to China's energy policy, growing demand for gas and the continued downward trajectory of global LNG prices are giving China's independent LNG players a fighting chance.
Mitsubishi aims to expand LNG footprint
The head of the company's LNG subsidiary talks NGW through its present and planned LNG capacity and its rationale for further development, at a time when the world is generally looking oversupplied with it.
The West, Russia and gas: NGW Interview
Tatiana Mitrova, energy head at the Skolkovo business school in Moscow, talks to NGW about Russia's gas industry; and the problems and opportunities that political and social changes pose.
Putin Divides to Rule
Rosneft is provoking Gazprom, with demands for export pipeline access for its gas production. So far, Vladimir Putin has not stepped in but the struggle helps to remind Russians who is in control.
Opening up Sardinia to a World of Gas
Sardinia is opening up to natural gas. But forget any past notions of a new pipeline from Algeria, or even one from mainland Italy: quick and easy LNG is the way ahead.
Lower Gas Prices Vital for Survival
Gas producers need to be careful not to exploit their customers or they will exhaust their patience, forcing them to turn to other suppliers and, ultimately, other sources of energy.
Iran needs $500mn to cut flaring
Iran remains high on the list of flaring countries but it is taking steps to reduce gas wasteage with the help of foreign expertise. Meanwhile its offshore gas in the Caspian still remains long way off.
For more issues
•
Subscribe
•
Corporate/Institutional Subscriptions
© Copyright 2017
All rights reserved. Reproduction of the contents of this magazine in any form is prohibited unless with the written consent of the publisher.
Subscription packages for Natural Gas World range from a private individual to any agreed number of readers within a company. Subscriptions include email notification of the latest issue, allowing it to be downloaded by as many individuals as the package covers. A package makes it easier to avoid copyright infringement as single-user licences do not cover the distribution of the contents to third parties.