Announcement of the establishment of Net-Zero Producers Forum
Doha, Qatar 3 May 2021: The Gas Exporting Countries Forum (GECF, Forum) welcomes the announcement of the Net-Zero Producers Forum (NZPF), which formalised climate commitments of Canada, Norway, Qatar, Saudi Arabia, and the United States.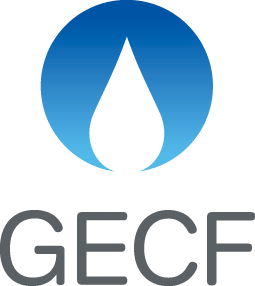 The GECF is proud that two of its members, Qatar and Norway, are part of this new platform, which will enable them to share their views on net-zero emissions, with inspiration from the GECF's vast body of scientifically-grounded work.
Advertisement:
The National Gas Company of Trinidad and Tobago Limited (NGC) NGC's HSSE strategy is reflective and supportive of the organisational vision to become a leader in the global energy business.
Being a coalition of 19 leading producers and exporters of natural gas, jointly representing 70% of the proven gas reserves, 44% of its marketed production, 52% of pipeline and 51% of LNG exports, the Forum prioritises fulfilling environmental obligations as its duty to the world.
This stewardship role was most recently emphasised once again at the Leaders Summit of Climate (22-23 April), when the Russian President Putin said: "Global development should not just be green but also sustainable in the full meaning of the word – and for all countries without exception. And consequently, it should be closely connected with progress in such high-priority areas as efforts against poverty and closing development gaps."
At the international level, the GECF has initiated its signature Environmental Knowledge and Solutions Framework under 13 precise actions, with an aim to share best-practices, acquire new knowledge, and bring innovative solutions to meet the environmental challenges of today and tomorrow.
Furthermore, the recently established GECF Gas Research Institute is set to become an important cog in our environmental machine as it expedites developing technical knowledge and innovative technologies. This institute is a foremost instrument to encourage the development of the technologies that reduce greenhouse gas emissions.
Yet another demonstration of our environmental leadership is the GECF-UNESCO memorandum of understanding signed in December 2020, which reflects the commitments we announced through our direct participation in COP24 and COP25.
Our Member Countries have, in fact, hit the ground running with a demonstrative focus on leading the way in terms of leaning into the global green energy transition. For the members of the GECF Community, sustainable development is not a buzzword, nor a 'greenwash'. It is a profound reality of our time. It manifests in the UN's Sustainable Development Goals (SDGs) as well as the Paris Agreement provisions.