6 more days only till the leading gas conference & expo in SE Europe
More than 50 distinguished speakers, 35 exhibitors and about 400 delegates from 20 countries have already confirmed their participation at the37th International Scientific & Expert Meeting of Gas Professionals, which will be held from 11th to 13th of May, 2022 in in the Congress Centre of the Grand Hotel Adriatic, in beautifulOpatijasituated on North Adriatic coast of Croatia.
Croatian Gas Center Ltd. and Croatian Gas Association, a member of the International Gas Union (IGU), are inviting you to take part at the leading international gas conferences and exhibition in SE Europe.
Advertisement:
The National Gas Company of Trinidad and Tobago Limited (NGC) NGC's HSSE strategy is reflective and supportive of the organisational vision to become a leader in the global energy business.
HIGLIGHTS FROM THE EXTENSIVE CONFERENCE AGENDA:
ü keynote speech by Andrea Stegher, Senior Advisor at SNAM, elected future President of the International Gas Union (IGU) from 2025 to 2028 and current VP of IGU who will speak about the trending record high gas prices in Europe and measures undertaken by EU Member States as well as forecasted trends on the global gas market in the coming period.
ü lecture by David Linton, founder and CEO of Updata about global and European gas prices projections for the weeks, months and years ahead. Speaker has 30 years of experience in the technical analysis of financial markets, particularly in commodities and works with many of the biggest companies in European Energy.
ü presentation by Florian Güttl, Head of Gas Exchange Services, EEX CEGH Gas Exchange Services about exploring new opportunities: how CEGH is approaching the upcoming changes in the energy market. CEGH is one of the most important gas trading platforms in Continental Europe with more than 749 TWh trading volume in 2021. CEGH operates the Virtual Trading Point of the Market Area East of Austria.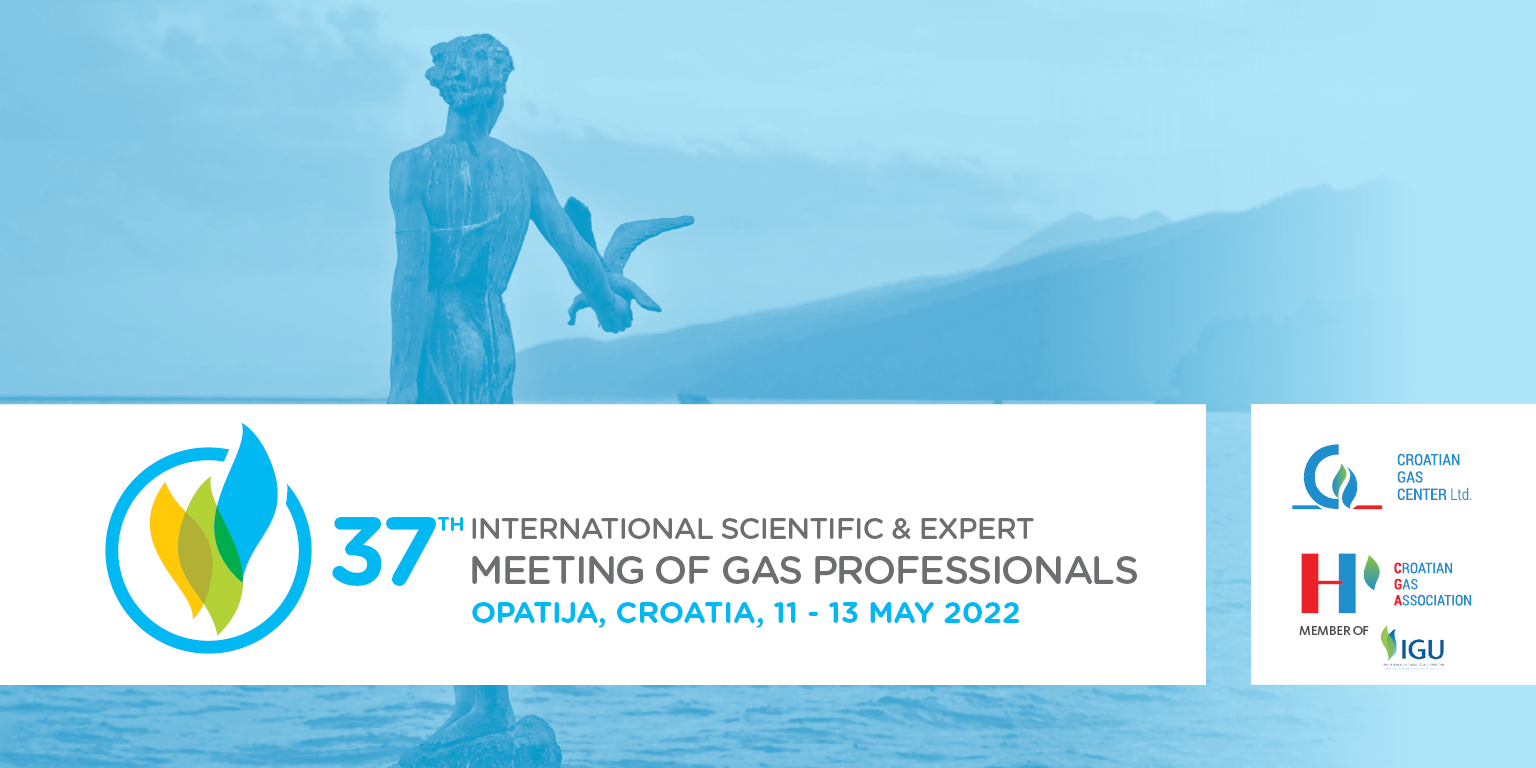 REGISTER NOW via the online registration form .
Book your place at the leading gas conference & exhibition in SE Europe and win new business by presenting activities, products and technical solutions for the gas industry to a great number of experts of leading Croatian and international gas and energy companies.
BOOK YOUR STAND by sending back the attached exhibition order from.
BOOK YOUR ACCOMMODATION by sending the booking form to: info@moveg.hr.
I will be happy to answer all your questions regarding available sponsorship packages, booths or anything else related to the event.
We are looking forward to welcoming you in a romantic coastal resort Opatija!
CROATIAN GAS CENTER Ltd., tel: 385 (0)1 6189-590
e-mail: opatija@hsup.hr; Url: https://susret.hsup.hr/en/