UK's SSE to Sell Asset Stake to Adia
UK energy utility SSE announced October 17 it has agreed to sell a 16.7% stake in Scotia Gas Networks (SGN) for £621mn ($757mn) cash to wholly-owned subsidiaries of the Abu Dhabi Investment Authority (Adia), a sovereign wealth fund, with effect from last April. The deal is expected to close by the end of this month. SSE signalled it would sell the stake in May. SSE will retain 33.3% equity in SGN.
SSE bought half of SGN in 2005 for a total of £505mn. SGN owns and operates two regional gas distribution networks that serve almost 6mn properties in Scotland and southern England. SSE is expected to return most of the proceeds to shareholders, through dividends. SGN's other shareholders, each with 25%, are two Canadian pension funds.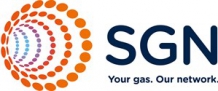 National Grid consulted in February on its plans to sell at least a 51% stake in its four remaining regional gas distribution businesses, with a view to closing the sale in early 2017.
Last month it appointed the former boss of Australia's BHP Billiton to run the holding into which the four businesses would be hived off. But NGrid declined to provide an update on the sale or even whether, as has been reported, initial bids were received on September 23 as scheduled. The sale is believed to have attracted interest from Canadian, Chinese and Middle East funds. The four distributors, at 100% equity, could be worth £12bn ($14.6bn).
In other news, on October 14, Tokyo Gas signaled its intention to buy a 25% interest in the 635-MW 'Empire' combined-cycle gas-fired power plant in Rensselaer, New York state. Tokyo Gas said it was its first investment in the US power market, and that said the planned acquisition, from Energy Capital Partners, would be made through a newly-established joint venture with Japan's Itochu and Kansai Electric, called TTK Power.
Mark Smedley