Balfour Beatty Boss in Frame to Head UK Infrastructure Bid: Report
The chairman of UK construction giant Balfour Beatty could end up heading one of the consortiums bidding for majority stake in the remaining British gas distribution assets now being sold by operator National Grid, the Sunday Times reported September 4. It said the deal would be a "blockbuster" as bidders are seeking stable returns.
Philip Aiken, 67, would work with pension funds such as Hermes, Canada Pension Plan Investment Board and sovereign wealth funds from Kuwait and Abu Dhabi, the ST reported. Another consortium headed by Australian Macquarie – already an investor in UK and continental European grids – includes German insurer Allianz, Dalmore Capital and Amber Infrastructure, the report said.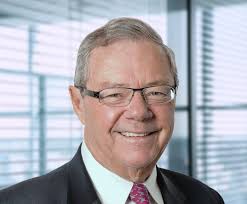 Balfour Beatty's Philip Aiken (Credit: Balfour Beatty)
National Grid sold off half its eight distribution companies in mid-2005, as a result of which Northern Gas Networks now owns one, Scotia Gas Networks has two and Wales & West Utilities has the fourth. The remaining half are in adjoining regions and serve the other half of Great Britain's retail customers, or about 10.9mn households. As with the first sales, National Grid would first hive all the assets and relevant licences across into a new company, and then sell off a majority stake in that new company.
National Grid did not comment on the bidding process but told NGW September 5 that Newco would be set up by October 1. British energy regulator Ofgem has limited involvement in the sale beyond the transfer of the distribution licence, but if it believes the sale may have a potential detrimental impact on its ability to regulate effectively it would advise government and the merger authorities, consistent with its merger policy.
The rates of return would not be exciting but the ST points out that they would be stable amid "rock bottom returns from bonds and gilts." The paper expects the sale to close early 2017.
Aiken, an Australian, headed BHP's oil and gas business for a decade until 2006 and then became a senior adviser to Macquarie until 2009. He has also been a non-executive director of National Grid.
William Powell