SDX Hopes to Spud in Egypt Soon
North Africa-focused independent SDX Energy said February 2 it has hired Aberdeen-based Zenith Energy to provide technical assistance for drilling of the South Disouq prospect in Egypt.
It has also signed a letter of intent with rig contractor Sino Tharwa for the supply of its Sino-Tharwa 6 rig, due to arrive on site late February 2017 to spud an exploration well on South Disouq shortly afterwards.
Toronto and London-AIM listed SDX said it is also embarking on an upgrade of its existing Medesa production facility, also in Egypt.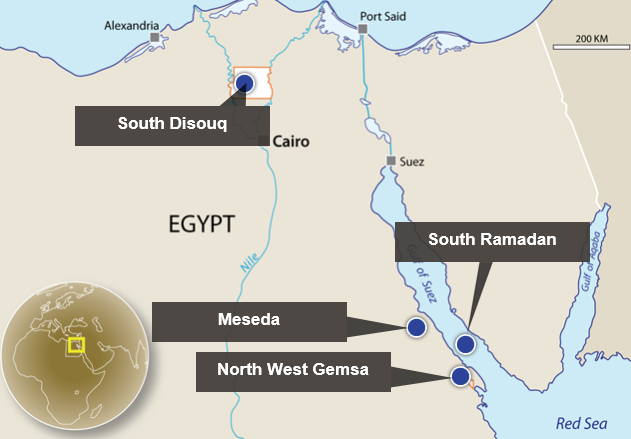 SDX assets in Egypt, including its South Disouq exploration and Meseda production interests (Map credit: SDX Energy)
In Morocco, following its recent acquisition of assets there, SDX is reviewing options to accelerate the drilling campaign originally planned for 2018. It is surveying the rig market to see if one can be made available to bring forward its drilling, and to increase gas production in Morocco, during 2017.
CEO Paul Welch said the firm was "off to a very good start in 2017" following solid progress last year.
UK-listed Sound Energy said its 2017 Tendrara/Meridja work programme in Morocco will focus on accelerating exploration to unlock the ultimate potential of the prospects and advancing preparations to early first gas. It said it hopes to take a final investment decision on Tendrara later in 2017. At its separate Sidi Moktar licence there, it plans to re-enter existing wells this year and conduct a well test of the prospective Lower Jurassic reservoir.
Mark Smedley