Poland Experiments with LNG Bunkering
Polish state gas monopoly PGNiG and Lotos have delivered 120 m³ of liquefied natural gas (LNG) as bunker fuel for a platform supply vessel being built at the Remontowa shipyard in Gdansk, to enable sea trials before commissioning. The gas was transported by tank cars from the Lech Kaczynski LNG terminal at Swinoujscie to the shipyard, PGNiG said September 13.
It was the first time this has been done in Poland and is the result of co-operation between producer/refiner Lotos and PGNiG. Lotos already supplies conventional bunkering fuel so this represents a new service for its customers.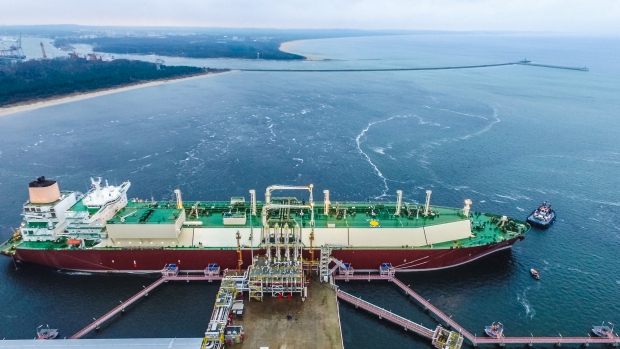 Swinoujscie terminal (Credit: PGNiG)
"The terminal in Swinoujscie allows us to efficiently transport LNG across the country. More and more vessels are powered with LNG, as a fuel ensuring compliance with the most stringent regulations pertaining to sulphur and other noxious product emissions. This is why we are going to develop our bunkering services," said the head of PGNiG's retail trade division Henryk Mucha.
Shipowners are switching to low-emission vessels in order to meet the European Union's environmental requirements. The vice-president of Grupa Lotos, Przemyslaw Marchlewicz, said: "The technologies of LNG distribution and use are technologies of the future."
The LNG terminal at Swinoujscie is operated by Polskie LNG, wholly-owned by Polish gas grid operator Gaz-System.