NGW Magazine - Innovation will sideline gas: Popov
Gas has not simply lost the argument that it is vital in the power sector: it must fight hard if it is not to be forced into minor roles elsewhere, argues environmentalist Julian Popov
NGW: The world has entered an era of 'energy plenty'. How do you see the role of renewables, coal and gas in global energy in this context?
We are indeed living in the age of energy proliferation. Today we face more choices. Often the question is what energy capacity we need to shut down rather than what we need to build. Renewables, coal and gas are now in direct competition on a global scale. There are at least three reasons for this.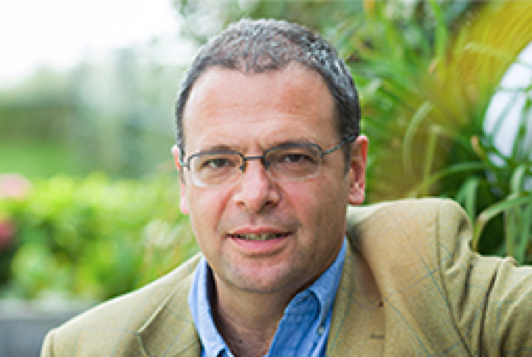 First, the growth of LNG export is increasingly turning gas into a globally traded commodity. Second, renewables are now cost-competitive with conventional energy in many locations. Third, renewables are flexible, may be built in a very short time and don't need supply infrastructure. The result is that coal, gas and renewables could clash with each other in many markets around the world.
There is also an important fourth player in the competition and this is energy efficiency. We should treat energy efficiency measures either as infrastructure, or as fuel. If we do we would see more clearly the fierce competition between the four. In the long run, we could safely expect renewables and energy efficiency to win. There are however two questions: how long this long run will last; and what will be the cost of the transition
NGW: Moving towards a low-carbon world, there is a need for realism. It will not happen overnight. During this period the world will need to have secure energy supplies. How do you see the balance between renewables and fossil fuels evolving?
The low carbon transition is paved with uncertainties. Let's pick just three – balancing variable generation; the scale of electrification; and power-grid architecture. There is a view that balancing variable renewable generation is best served by gas. This is one reason why some like to call gas the "transitional fuel". But this view could be misleading.
Continue reading in NGW Magazine issue 10. Now available at Joomag, for Apple (iPad and iPhone)

and for Android

Interview by Charles Ellinas
---
Natural Gas World welcomes all viewpoints. Should you wish to provide an alternative perspective on the above article, please contact editor@naturalgasworld.com
Kindly note that for external submissions we only lightly edit content for grammar and do not edit externally contributed content.