[NGW Magazine] Indian court's fuel ban to boost gas
A ban on some dirty industrial fuels in densely populated region around New Delhi should promote switching to gas, but nationally the gas is too taxed high to help it.
Just like Beijing, Delhi regularly makes it to the headlines because of its severe air pollution. The Indian capital is consistently ranked among the most polluted cities in the world. However, the last month has been particularly bad, even by Delhi's standards. Smog was already severe at the end of October but the situation deteriorated and the first week of November saw Delhi government ordering schools to be closed owing to poor air quality. United Airlines suspended its flight to Delhi from Newark for a few days because of air quality concerns.
India's Supreme Court had already taken cognisance of the situation and banned the use of petroleum coke (petcoke). a by-product of refining crude; and 'furnace oil' – a type of fuel oil – in industrial units in Delhi and its satellite towns, known as National Capital Region (NCR) October 24. While Delhi had banned the use of these fuels in 1996, brick kilns, machining and dyeing units in NCR continued to use them.
The Supreme Court also directed the governments of three large northern Indian states – Rajasthan, Haryana and Uttar Pradesh – to notify the ban immediately. Satellite towns and districts that lie within the NCR are part of these three states, where the ban came into effect November 1. Following that, India's environment ministry and the Central Pollution Control Board November 15 brought into immediate effect a prohibition on the use of petcoke and furnace oil by any industry, operation or processes within those states until further orders. The Supreme Court upheld that ban on use of petcoke in and around New Delhi and the three states November 22.
"Keeping in view the fact that pollution is increasing, we are not lifting the ban on use of petcoke and furnace oil in these industrial units in the three states," a Supreme Court bench headed by Justice Madan Bhimrao Lokur said November 22 in its order, referring to polluting units.
India is the biggest user of petcoke in the world. It has high levels of sulphur (up to 7% when produced from high sulphur crudes) and metals such as vanadium and chromium. Furnace oil also has high levels of sulphur (up to 4.5%). Burning these fuels releases oxides of sulphur and nitrogen which form particulates and cause serious environmental and public health problems. However, they are also among the cheapest available to the industry and so they are widely used for space heating and electricity generation.
Boost for gas distributors
Even before the ban came into effect, the Narendra Modi led government had been promoting the use of cleaner fuels such as natural gas to combat air pollution. He wanted to take its share in the energy mix from 6.5% at present to 15% in the next five years. The ban on petcoke and furnace oil comes as a boost to the government effort, speeding up the switch to gas.
Petcoke (CC BY-SA 2.5 si)
Throwing more light on the issue, a senior vice president of corporate ratings agency Icra, K Ravichandran, said: "As industrial units using petcoke and furnace oil would have to shift to alternate fuels such as natural gas and accordingly city gas distribution (CGD) entities operating in the NCR should see a significant increase in their piped natural gas (PNG) (industrial) volumes over the short to medium term."
Indraprastha Gas (IGL) is the biggest supplier of compressed natural gas (CNG) and piped natural gas (PNG) in Delhi NCR. The company is expected to be one of the biggest beneficiaries as its gas sales volumes are expected to rise. In fact, IGL's gas sales volumes have already been growing. In the July-September quarter, CNG sales volumes grew 13% on the year and 6% on the quarter to 3.91mn m³/d, while PNG gas sales volumes grew 18% on year and 9% on quarter to 1.30mn m³/d. Total volumes grew 14% on year and 6% on quarter to 5.22mn m³/d.
Mumbai-based brokerage firm Motilal Oswal expects IGL's gas sales volume to continue growing in coming years as the switch towards gas gathers pace. IGL has received permission from the Haryana government to lay a CGD network in a part of Gurugram district, which is part of NCR and Rewari, another industrial town in Haryana. The brokerage sees IGL's gas sales volume growth at 10% in 2019 and 12% in 2020. India's fiscal year runs from April to March.
IGL itself is extremely optimistic about the growth in Delhi NCR. "Because of the Supreme Court ban on petcoke and furnace oil, we expect more industries to come into the gas fold. We are in touch with almost 120 industrial concerns and expect to bring all of them on board this year," IGL's managing director, ES Ranganathan told television network BloombergQuint November 10.
Even smaller gas suppliers expect a bump up in demand. Sanwariya Gas, with its operations in Mathura, a town in the state of Uttar Pradesh, is in talks with companies that have been using petcoke and furnace oil. "Although Mathura is not part of NCR, we are still approaching those industries which are presently using furnace oil and petcoke and it is heartening to see that they are already planning to switch over to natural gas," said Sanwariya Gas director, Prabal Pratap Singh.
After banning the two polluting fuels in NCR, the Supreme Court has requested all states and union territories to move forward towards a nationwide ban on the use of petcoke and furnace oil to power up industries. This could be a significant development for the Indian natural gas industry.
Industry 'not ready yet'
A national ban on petcoke and furnace oil across India is still some way off. However, a ban on these polluting fuels in a large industrial cluster such as NCR is nevertheless a big positive for gas suppliers. Though they are set to be big gainers because of the ban, the consuming industries are not very happy with the quick pace of change. The problem for a lot of them is not only the inadequate pipeline infrastructure but also the economics of switching. At current prices, furnace oil is about 30% cheaper than natural gas on an energy equivalent basis. Petcoke is an even smaller fraction, says Icra.
The Associated Chamber of Commerce and Industry of India (Assocham), an industry body, said November 6 that about 1,000 units directly and nearly 10,000 allied units have been severely impacted by the ban on the use of petcoke and furnace oil. It has advocated giving adequate time to industrial consumers to migrate to natural gas.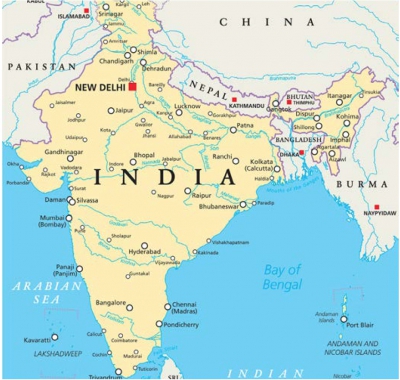 "The only alternative to furnace oil and petcoke is natural gas which is nearly four times the price and this the industry cannot afford in this competitive environment and poor economic scenario," Assocham said.
However, the Supreme Court-mandated Environment Pollution Control Authority (EPCA) in its November 9 report said that the higher price was justified by cleaner air. "There will be initial costs of conversion to change the burner to natural gas and also to get the pipeline infrastructure inside the plant. But the running cost of natural gas is roughly the same as furnace oil but higher if the plant is substituting petcoke. Again, this is a cost of clean air that needs to be paid. In this region, pollution control needs drastic and big solutions. The transition to clean fuels like natural gas and electricity in all industries, power plants and vehicles is necessary."
EPCA also said that natural gas is available in NCR and can be supplied to industries immediately. It held discussions with gas companies who explained that they have the necessary pipeline infrastructure to meet the needs across NCR. EPCA believes that key resistance to moving to natural gas is the availability of cheaper alternatives. Also, the current tax system incentivises the use of these dirtier options.
"Therefore, clearly, availability of gas is not a problem in this region and this transition can happen," the EPCA said.
India's oil minister Dharmendra Pradhan has also urged the state-owned energy companies to boost supply of gas and alternative fuels in states where petroleum coke and furnace oil are banned. "Reviewed use of furnace oil and its impact on pollution. Asked oil PSU [public sector units] to increase supply of gas and alternate fuels in Rajasthan, Uttar Pradesh and Haryana," he said November 21.
Given the way the events have panned out in the last month and the firmness that the Supreme Court has shown towards tackling the air pollution in NCR, it seems consumers will have no choice but come to terms with the new reality.
Shardul Sharma
---
Tax incentive to cut dirty fuels
The Indian government is on overdrive to promote green fuels such as natural gas and Indian Supreme Court is clamping down on dirty fuels such as petcoke and furnace oil in the NCR, but the reality is that India's tax structure is such that it incentivises the use of these dirtier options. Petcoke and furnace oil can no longer be used in Delhi NCR, but there is no such restriction in rest of India.
Under the current Indian tax system, the goods and services tax (GST), manufacturing companies get a credit of 18% when they use petcoke or furnace oil. But as natural gas is not under GST, the state VAT – ranging from 6% in Rajasthan to 26% in UP – is charged. Gas companies who met the EPCA said that they were at a disadvantage because natural gas was not under GST. Therefore, while tax on petcoke and furnace oil was credited back to industries, this was not the case in gas.
However, the recent furor over the smog in Delhi has made the government sit up and take note of this issue. Experts believe some progress on this matter will be made soon.
By adding as much as $2 to a price of about $7/mn Btu, the tax anomaly is distorting gas prices, according to Debasish Mishra, a partner at Deloitte Touche Tohmatsu. "The government does realise it's a problem and I expect natural gas to be included in GST quite soon. It's not going to be a difficult decision, as the states don't rely on it for revenues as much as they do for some other products," Mishra told Bloomberg.
Shardul Sharma