LNG Charter Rates Still Low: Awilco
Norway-based Awilco LNG, which owns the 2013-built 156,000 m³ LNG carriers WilForce and WilPride, reported February 15 a 2016 net loss of $22.8mn, two thirds its $36.3mn loss in 2015. Its operating earnings (Ebitda) increased to $19.8mn last year, compared with $15.8mn in 2015.
LNG charter rates bottomed in summer 2016 at some $30,000/day for vessels of Awilco's type, it said, improving slightly through 4Q but have softened again this year, ending January at $40,000/d, the firm said citing rates supplied by shipbrokers Fearnley LNG. The historic average of about $80,000/d was last achieved two years ago.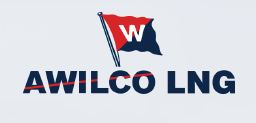 Oslo Axess stock market-listed Awilco LNG said that LNG charter rates are "still volatile" but insisted the sector was "at the start of the biggest increase in LNG volumes in history." One-sixth of the existing LNG carrier fleet was built prior to 2000 and is therefore smaller and less efficient, it noted.
Awilco LNG reported a net 4Q 2016 loss of $2.5mn with vessel utilisation of 83%, compared with a loss of $4.2mn and vessel use rate of 80% in 3Q 2016.
Mark Smedley