LNG Cleans Up Air in Port Cities: IGU
The International Gas Union (IGU), which represents over a hundred national gas associations and entities, released a 30-page report March 23 on how LNG can enable cleaner marine transport.
"Marine transportation is an often-overlooked contributor to negative air quality levels," IGU says, adding that one large container ship, powered by 3% sulphur bunker fuel oil, emitting the same amount of sulphur oxide gases as 50mn diesel-burning cars.
In Hong Kong, ship traffic is responsible for half of the city's total toxic pollutants, more so than those produced by the power plants and road/air transportation, IGU says, while in the world's top 100 ports roughly 230mn people are exposed directly to harmful emissions produced by shipping.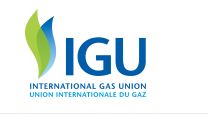 IGU says that LNG as a bunker fuel can deliver up to 90% reductions in sulfur oxide (SOx) emissions, 29% reductions in carbon dioxide (CO₂) emissions, and 85% reductions in particulates (fine soot), and also can deliver monetary savings for ship operators through lower fuel costs in some cases. The report also sought to quantify the considerable financial cost of dirtier bunker fuels to port cities.
It makes a number of recommendations for G20 governments: increasing regulation of emissions from marine transport; eliminating gaps in existing regulation; facilitating better access to financing for the switch to LNG; and funding LNG technology and first-mover deployments. The paper was launched at the G20 Energy Sustainability Working Group, March 23.
0.5% sulphur cap on marine fuels from 2020
Many of the arguments now made by IGU were accepted at last October's UN International Maritime Organisation council, which enacted a worldwide cap of 0.5% sulphur in marine fuels from 2020 (except where tighter restrictions apply), rather than delay its entry into force until 2025. The current global cap for sulphur is 3.5%, although much of North America, northern Europe, the Caribbean and Hawaii already enforces 0.1%.
However gas lobby groups such as Eurogas, GasNaturally and Sea\LNG did not call for 2020 implementation, prior to the IMO's decision, and have lagged behind the IGU when it comes to making a case for gas regarding air quality.
IGU also made a similar human health case for gas, against coal and oil, in Europe in November; the focus for Eurogas in contrast has been on CO₂/climate change, rather than air pollution. IGU had previously asserted the case for how gas could improve air quality in Asia's cities.
Mark Smedley