Kazakhstan ramps up gas-fired power, petchems [NGW Magazine]
The central Asian republic of Kazakhstan is best known as a major oil producer, with 1.9mn b/d crude oil and gas condensate production in 2018. It exports four fifths of the output. It is also a major importer of coal, which accounts for just over half – 53.5% – of its total primary energy demand, according to official statistics. Coal generates about 70% of its electricity.
The country's gross natural gas production stood at 55.5bn m3 in 2018, of which more than half was re-injected into oil fields to maintain the more valuable barrels.
But that is due to change: this year the country plans to expand domestic gasification from the current 60%; convert gas to value-added products; and generate more electricity from gas.
The country lags far behind other Caspian littoral countries in terms of petrochemicals, but in recent years it has put this sector on to the agenda, signing two contracts on a huge complex in Atyrau region.
Kazakhstan exported 19.2bn m3 gas last year, about 11.6% more than 2017, of which nearly a quarter went to China, according to official statistics. It also earned $1bn from transiting gas from Turkmenistan and Uzbekistan to China and Russia last year.
The country sits on 30bn barrels of recoverable crude oil as well as 3.9 trillion m3 gas, but its gross domestic product relies heavily on raw hydrocarbon exports. This is a big risk. For instance, falling oil prices in 2014 led to a drop in GDP, from $236.64bn in 2013 to $137.29bn in 2016, according to the International Monetary Fund. But it rose again in 2018 to $170.54bn thanks to the relative recovery in oil prices in the previous two years. After all, the current price is only 60% of where it was in 2013 and the country has no choice, but to diversify the economy.
On the other hand, based on the analysis by the International Energy Agency, Kazakhstan's score in rising energy efficiency stands at 58, among 133 countries. The country with GDP of about $170bn GDP uses about 77mn metric tons/year of oil equivalent primary energy; or close to 174 GJ/per head.
France's energy giant Total signed a memorandum of understanding with the Kazakh energy ministry and state-run KazMunayGas (KMG) on July 31 to help the digitisation of the oil and gas industry, aimed at improving energy efficiency.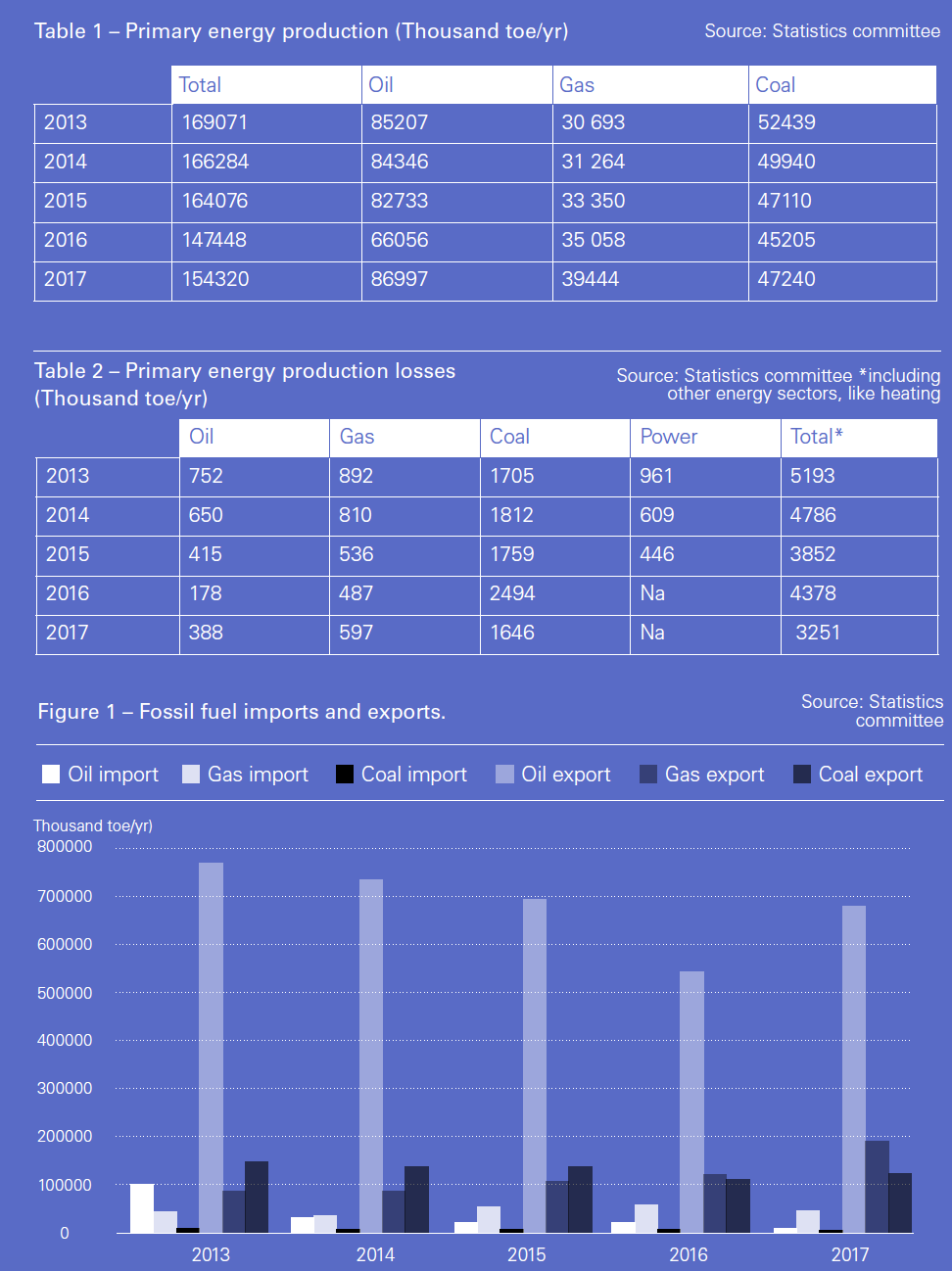 Petrochemicals
The petrochemical sector is vital for the country: first by adding value to its abundance of raw hydrocarbons, and second allowing gas to be exported more simply. The petrochemical industry accounts for less than 0.1% of its GDP and it imports 97% of petrochemical products.
On the other hand, other Caspian littoral states, especially Iran and Russia, have already developed petrochemical projects; while Azerbaijan, Uzbekistan and Turkmenistan have major projects under development.
Regarding the restricted options for raw gas exports, limited to China and Russia, central Asian states are trying to convert gas into petrochemicals, liquid fuel and so on. Turkmenistan started up a $1.7bn gas-to-liquids (GTL) plant in Ovan-Depe June 28 which can turn 1.785bn m3/yr natural gas into 600,000 metric tons (15,500b/d) of gasoline, 12,000 mt/yr of diesel and 115,000 mt/yr of liquid petroleum gas. All these will combust more cleanly compared with refined oil products, as the starting point should be simple methane.
Turkmenistan also plans to construct several gas chemical complexes in the Balkan, Dashoguz, Lebap and Ahal regions. Uzbekistan is also developing similar projects.
Recently, Kazakhstan's energy minister Kanat Bozumbayev said that in the coming years, Kazakhstan planned to increase oil production from the current 90mn mt/yr to 104-105mn mt/yr, which would mean the associated gas production -- which is three-fifth of the total -- would also go up, and be used in the petrochemical industry. "We will have a lot of associated gas. One of the ways to use gas in the future will be the development of petrochemicals," he said.
Kazakhstan Petrochemical Industries, a joint venture between state-run United Chemical Company with 51% stake and local Firm Almex Plus has already started building an integrated gas processing, chemicals, petrochemicals and power generation complex.
China National Chemical Engineering Co is the contractor for the gas processing and chemicals segment and the China development bank has allocated $2bn loan to this project. The complex is close to the giant Kashaghan sour oil field and its gas processing and chemical phases are expected to operate by May 2021. A 310-MW gas-fired power plant is also part of this contract. Other associated gas will come from the giant Tengiz field.
The second phase of complex with the participation of Borealis will be the petrochemical section, which is expected to be complete in 2023, when it will start to produce 0.5mn mt/yr of polypropylene and 1.25mn mt/yr of polyethylene.
United Chemical Company and Borealis will contribute less than a third ($2bn) at 50-50, and the rest of the funds ($4.6bn) will be borrowed from abroad. Nearly all the products will be exported.
Power plants
Just over 70 TW/hr of the 107 TWh/yr of electricity generation in Kazakhstan comes from coal-fired power plants. It is the simplest fuel because the country is sitting on 25bn mt, or 2.4% of the global reserves; but it plans to get rid of this polluting fuel. The county emits 293mn mt/yr of CO2, ranking 22 in the world.
Kazakhstan has started on some plans, including using gas and renewables. Last year, its gas-fired power plants generated above 24 TWh electricity, about 22% more than 2017. Its power generation from renewables rose by 75%, but from a low base, reaching just 0.7 TWh.
Kazakhstan has also another interesting plan: Luxemburg-based steel manufacturer ArcelorMittal and Kazakh Satbayev University signed an agreement in July 2018 to jointly study the reserves of 500bn m³ of coalbed methane, the managing director for innovation at Satbayev University Chingiz Cherniyazdanov told NGW .
Coalbed methane is natural gas extracted from coal seams, as is done on an industrial scale in Australia, where it is the feedstock for the Queensland LNG export projects.
Cherniyazdanov said the cost of the project will be determined after the completion of the feasibility study and geological exploration. Gas produced from this project is also projected to supply power plants as well.
Developing offshore fields
Kazakhstan has signed dozen of contracts with foreign companies, including Italian Eni and Russian independent Lukoil to study and develop the offshore projects.
Eni signed a contract on Abai offshore block with Kazakhstan's energy ministry and KMG for oil and gas exploration and production, KMG announced July 29.
The sides had already signed a deal in early July, licensing Eni to explore the area, but the contract signed in July obliges Eni to drill at least one exploration well and carry out 3D seismic exploration of the area. Initial estimates put its hydrocarbons resources at 337mn metric tons of oil equivalent.
This is not the first joint project: Eni and KMG had agreed to explore and develop the structure of Isatai in 2018, which is also in the northern part of the Caspian. Eni is also a joint operator of the Karachaganak field (with 29.25%), and the ill-starred Kashagan field (with 16.81% stake). Sulphurous gas ate through the subsea pipeline, halting operations and requiring a major rethink and a costly delay. The bubbles coming to the surface caught the attention of a helicopter pilot.
Eni's first half 2019 results indicate that its share from Kazakh oil and gas projects was 86,000 b/d of liquids and 261mn f3/d (7.4mn m3/d) of gas, 2.2% less than 1H 2018. Lukoil has also been developing Kazakh's offshore Khvalynskoye and Tsentralnoye.
In April, Lukoil signed a contract with Kazakh energy ministry to study and develop the offshore Zhenis block, close to Khvalynskoye. It has formed a 50-50 joint venture Zhenis Operating Co with state oil and gas monopoly KMG to operate the project. It plans to invest $270mn in Zhenis, including $60mn on drilling a well and seismic work. Lukoil is the only Russian company to produce oil and gas in the Russian part of the Caspian Sea and has a 10% stake in Azerbaijan's offshore Shah Deniz field.
Kazakhstan announced last December that its parliament has ratified the protocol to the agreement with Russia on delimitation of the bottom of the northern part of the Caspian Sea for just six years, extendable for a further four years, to pave the way for exploration and development of offshore Kurmangazy, Khvalynskoye and Tsentralnoye. Their combined resources are 322bn m³.