European Gas Industry 'Poor Advocates': Bros
European gas demand will struggle to grow as the industry that produces and markets the cleanest fossil fuel has missed too many opportunities, according to independent consultant Thierry Bros. As it is, he said, there is a risk that gas demand in Europe will be zero, following the 'business as usual' trajectory. "Until recently we were always hearing about growing gas demand. Not any more," he said.
But producers will struggle to find new pockets of demand, as they are used to dealing with big volumes, above 1bn m³/yr. "They are not used to this small scale," he said. This is bad news for the likes of Norway and Russia, he added.
Speaking to NGW a few weeks before he becomes a senior research fellow of the Oxford Institute for Energy Studies on October 1, he said that the gas industry had been extremely poor in advocacy. It needs to identify where the enemies are, and get rid of them, he said, referring chiefly to nuclear and coal.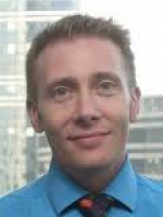 Thierry Bros (Credit: Sciences Po)
Burning coal for power generation is bad for health and routine in Poland while public money has been given to build LNG import terminals that are not fully used. "The European Commission should push Poland to move away from coal," he said.
This shift will be necessary however if the producers will continue to find buyers for their output. Moving downstream to capture more of the rent is a tactic many have not tried, but will need to as their previous ideas have not succeeded. Transport is one area, although here he says the industry has not covered itself in glory. LNG terminals at big cities, such as Barcelona and Marseilles, could have been reserved for transport. Taxis and buses could be running on gas.
The Volkswagen diesel engines scandal presented it with a golden opportunity to lobby for particulate-free gas in vehicles. "They should have been on television every day claiming it as evidence that oil is not as good as gas," he said. Or in the UK, gas could displace nuclear, being cheaper, more efficient and quicker to build. But Centrica, owner of some nuclear assets, never made the case for gas in the power sector.
Outside Europe however, notably in the US and Africa, the prospects for gas demand growth were much brighter.
Bros, who spent the last ten years in senior positions at French bank Societe Generale, told NGW he will combine his role at the OIES with independent consultancy work. He is is a visiting professor at SciencesPo Paris and a senior expert at the Energy Delta Institute in the Netherlands. Howard Rogers, Director of the OIES Natural Gas Programme, said Bros would add to the research strength of the OIES Gas Programme and enhance its ability to communicate research findings to an international audience.

William Powell
A longer version of this interview appears in the next issue of Natural Gas World magazine.