Eni Starts up Jangkrik
Eni said May 15 it has started gas production from the Jangkrik Development Project, in deep water offshore Indonesia, ahead of schedule.
The project comprises the gas fields Jangkrik and Jangkrik North East, in the Muara Bakau block of the Kutei basin in the deepwater Makassar Strait.
Gross production from ten deep-water subsea wells, connected to the newly-built Jangkrik floating production unit (FPU) will gradually reach 450mn ft3/d, equivalent to 83,000 barrels of oil equivalent per day, said Eni. The gas once processed onboard the FPU will flow via a dedicated 79km pipe to shore, and then through the East Kalimantan transportation system, finally reaching the Bontang gas liquefaction plant.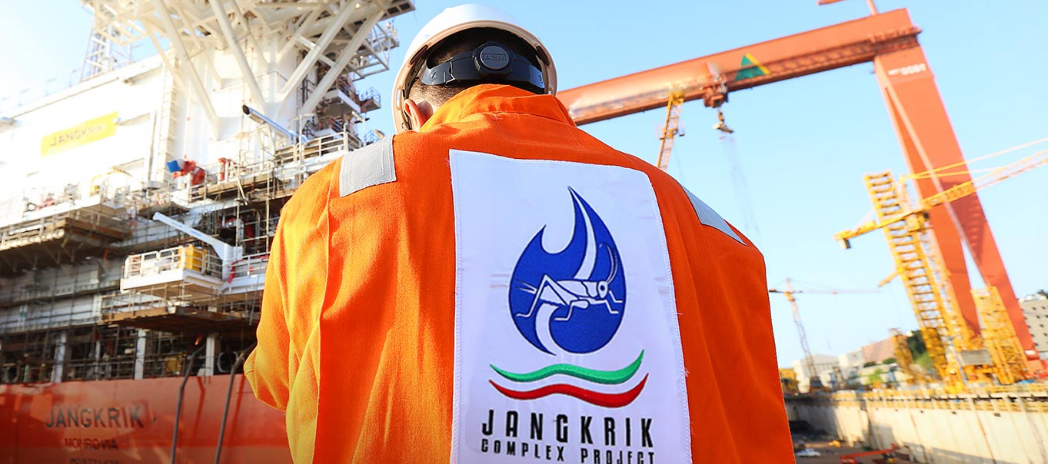 The Jangkrik FPU whilst under construction earlier this year (Photo credit: Eni)
Start-up was achieved within 3.5 years from the sanctioning of the project. "We are very proud of what we have achieved," said Eni CEO Claudio Descalzi, adding that the Jangkrik FPU may be used to produce a nearby gas discovery Merakes (Eni 85%, Pertamina 15%) that could start up by 2019.
Eni is the operator with a 55% stake of the Muara Bakau PSC, while Engie E&P holds 33.334% and local firm PT Saka Energi Muara Bakau 11.666%.
Engie last week said it plans to sell its 70% interest in its global E&P business, including Jangkrik, to private equity-backed Neptune for $3.9bn.
Mark Smedley