Edison Sells Half Dvalin Stake
French-owned Edison has sold half its 20% stake in the Dvalin field offshore Norway, it said December 21. The buyers are operator DEA and Norway's Petoro, each taking 5% with effect from January 1, subject to government approval. No financial details were given.
In October, another shareholder Maersk sold its 20% shareholding outright, split equally between the same two buyers, leaving Edison, DEA, Petoro as the remaining partners.
Edison in a statement stressed its "commitment to create value through a balanced portfolio of activities that includes Norway, a country characterised by a favourable tax treatment, economic and political stability, as well as the presence of all main actors and very highly skilled services suppliers."
Edison CEO Marc Benayoun said the company's goal was to "maintain a diversified portfolio and to contribute to the security of supplies through its production, as well as the development of new gas import routes. Norway is part of this strategy because it provides safe, flexible, and competitive gas to Europe, for our customers and our power stations."
Dvalin field production will start in 2020. The field is expected to produce 9mn m³/day, which will be transported to mainland via the Polarled gas pipeline that links the Asta Hansteen field to the Nyhamna terminal. Edison holds a 2.3% share in the line.
Southern Corridor talks
Benayoun has been this year in talks with Gazprom and Greek Depa over a new import route, a revised South Stream, which could bring Russian gas directly across the Black Sea from Russia to Bulgaria. Benayoun met with Gazprom CEO Alexei Miller and his Greek counterpart, Theodoros Kitsakos, in Moscow December 13.
The parties discussed the ongoing cooperation within the memorandum of understanding, speaking in particular about determining an optimal route for gas exports from Russia to Greece and further to Italy.
Edison CEO Marc Benayoun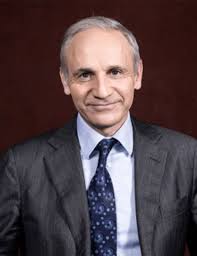 (Credit: EDF)
In Gazprom's words, "the meeting participants stressed that the companies' joint efforts would contribute to the development of additional gas transmission capacities in Europe and would reinforce energy security in the southern part of the continent."
William Powell