Conoco Makes 1Q Profit on Canada Item
ConocoPhillips on May 2 reported 1Q2017 net earnings of $0.8bn, which contrasted with a 1Q2016 loss of $1.5bn. However it lost $19mn if special items are excluded; the latter included a financial tax accounting benefit relating to its recently announced $13.3bn Canadian disposal.
"We are off to a strong start in 2017," said CEO Ryan Lance. Production (excluding Libya) increased by 2% to 1.584mn barrels oil equivalent/day, inclusive of 3.81bn ft3/d natural gas (down 2%).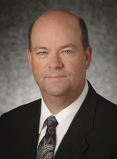 ConocoPhillips CEO Ryan Lance (Photo credit: the company)
Conoco said its turnaround of the APLNG train 1 in eastern Australia was completed in April 2017. APLNG is owned 37.5% apiece by Conoco and Australia's, with the remaining 25% held by China's Sinopec. Origin noted that APLNG produced its 100th cargo earlier in April.
It also noted that project work progressed in Europe, with commissioning work underway at the BP-led Clair Ridge production platform and the sailaway of the Aasta Hansteen spar achieved in April. Libya production was 9,000 boe/d. The Statoil-operated Aasta Hansteen gas field development (Conoco share 10%) in the Norwegian Sea, north of the Arctic Circle, is expected to start production in 2018.
Conoco's total realised price was $36.18 per boe in 1Q2017, compared with $22.94/boe in 1Q2016.
Second-quarter 2017 production is expected to be 1.495 to 1.535mn boe/d, which excludes Libya and does not reflect impacts from its recently announced Canada and US San Juan Basin disposals.
Mark Smedley