Comment: The EU Energy Transition Meets a Cheap Fossil-Fuel World
Cheap shale gas killed the US nuclear revival 10 years ago and could derail expensive UK nuclear plans. But low oil and gas prices could also slow the European Union's energy transition. With Brexit, Trump and Putin top of the EU agenda, the Energy Union could be put on the backburner as citizens enjoy lower energy bills.
With Its 2020 energy strategy's focus on decarbonisation, energy efficiency and renewable energy, the EU Commission has set a new world where fossil fuels need to be competitive if they want to stay in the EU mix. Combined with US shale revolutions, this has made Opec less relevant and less powerful in the oil market. And in a world where we now need to all increase military spending, relying less on expensive oil is a very good start…
During the last 10 years, EU policy and US laisser-faire had a much higher impact on the world energy scene than energy companies' strategies and IEA's forecasts! The US laisser-faire allowed small companies to be technologically and financially innovative to reduce shale costs and increase production; while EU 20-20-20 strategy was supported by citizens who were desperately looking to reduce their energy bills and hoping former domestic monopolies would improve customer service... But this support could fade as migration and anti-globalisation are becoming more urgent issues than energy for voters.
For the second year, gas consumption[1] was up (+7.4%). At a time of reduced oil and gas prices this isn't a big deal. But this could further postpone the EU's energy transition and the ability of energy companies to adapt. Energy companies cannot survive another 10 years of failed strategy and desperately need to replace their old business model.
GasTerra's 2016 annual report is a wake-up call for the gas industry. "A major challenge lies ahead of us. On the one hand the current energy system must continue to work well. On the other hand, we have a role in the responsible implementation of the energy transition. The success or failure of this depends to a significant degree on whether enough support can be gained for what are sometimes far-reaching measures. After all, the transition will take a long time and place heavy demands on people and businesses. Support is not automatic whether it comes to gas extraction, the construction of wind farms or a rise in energy bills."
For climate change and air pollution in big cities, we should all hope for coal and oil demand to peak as soon as possible… While Shell and Statoil are talking about a world oil peak demand before 2030, the IEA is still in denial (expecting both higher oil prices and higher demand going forward!).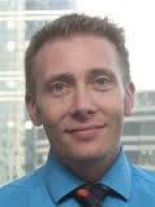 Thierry Bros (credit: author)
Compared with the IEA and energy companies, the EU has the best track record in forecasting future energy. So, what should the EU aim for now? While enjoying lower oil and gas prices (that are a consequence of our hard-past work to improve our energy efficiency and renewable policy) EU should continue to set the trend and pursue those policies to move away from fossil fuels (coal first, followed by oil and finally gas). Hopefully this time, European energy companies like GasTerra will foster the EU strategy as the last decade of fighting was bad for their shareholders. With citizens less interested in their energy bills, it should now be the turn of European energy companies to adapt and to back the Energy Union and to push coal out of our mix… as the UK is already doing alone[2].
Exactly 60 years ago, the Treaty of Rome officially establishing the European Economic Community (leading later to the EU) was signed. For the last 60 years, the EU has proved to be a great idea and, on the energy scene, the EU Commission has a strong track record. Hopefully the EU has many more healthy birthdays ahead thanks to a better/cleaner environment even if only with 27 member countries post-Brexit.
The 25 March 1957 idea is still valid: together we are stronger and we can have a world impact. EU policy should lead, backed by energy companies and markets that now understand that the status quo is not an option any longer; decarbonisation, energy efficiency and renewable should stay at the top of EU agenda. With EU markets now well-functioning it should be easier for energy companies to pursue a dedicated EU strategy for the benefit of all stakeholders. Companies should remember that a forward-looking strategy is more difficult to implement but the easy back looking strategy is always leading to disaster. Happy 60th birthday to the EU!
Thierry Bros
24 March 2017
Founder thierrybros.com
Advisory Board Member of Natural Gas World
---
[1] Source : JODI gas data
[2] According to JODI, gas demand in the UK went up by 13% (nearly twice the EU average of 7.4%)