Natural Gas World (established in 2011) is an independent specialized website dedicated to bringing you the most essential, accurate and reliable information on global gas matters.
About us
Our editorial team comprises accomplished and talented journalists, analysts and experts who provide daily coverage of the latest developments on natural gas, offering unique insight to topical and relevant matters.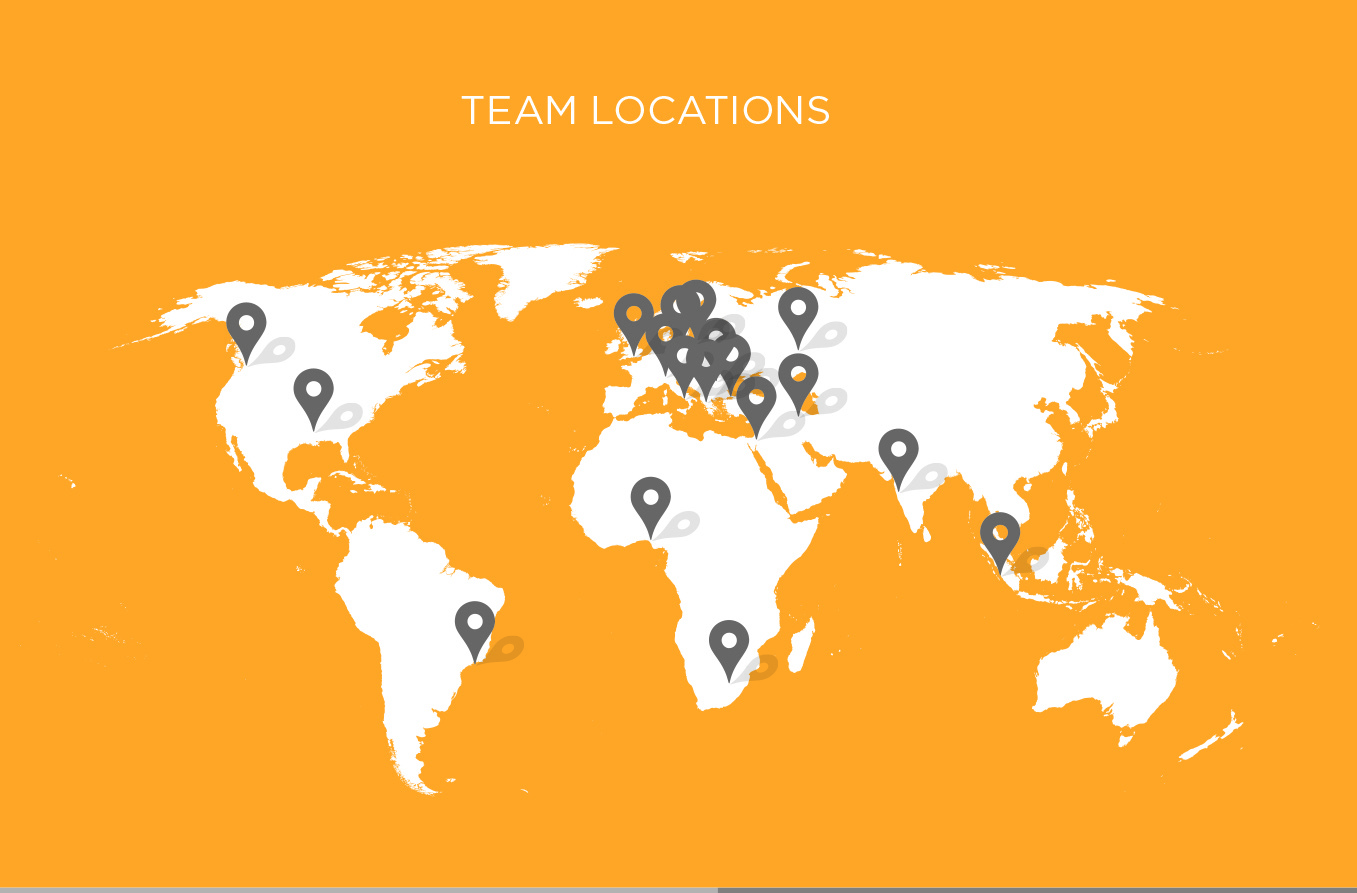 Through our unique and inclusive approach, in partnership with our network of knowledge partners and academic institutions, our engagement team develops different event formats and platforms where all the relevant stakeholders can meet to exchange views, ideas and thoughts; meaningful conversation that can assist in moving forward the gas debate in Europe, Asia and Africa. For more details, please visit gasdialogues.com.
We seek to provide policy/decision makers, suppliers, regulators, academics and consumers with an eclectic and comprehensive approach to all the main actors in the natural gas sector and a space where their voices can be heard directly and without distortion.
Natural Gas World offers a reliable and independent source of news, analysis and insight on gas matters from around the world.

ADVISORY BOARD
The Natural Gas World Advisory Board was established in March 2017. The function of the board is to consult with and provide direction to the NGW senior management team. In particular, the board is committed to working with the content team to help identify the most relevant topics and areas of interest for analysis and insight in the NGW Magazine.
Current Members:
| | | | |
| --- | --- | --- | --- |
| | | Rune Bjørnson | |
Since joining Statoil in 1985, Mr Bjørnson has held numerous senior management positions in Statoil's natural gas business.
From 2004 to 2011 Mr Bjørnson served as the executive vice president for Natural Gas in Statoil's executive committee, responsible for all elements of Statoil's global natural gas value chains. This responsibility included marketing, trading, sales, shipping and processing of pipeline natural gas and LNG from conventional resources in Europe and the Caspian region, and shale gas in the USA.
From 2014 he headed up and was responsible for all Statoil's global marketing and trading of crude oil, natural gas, oil products, power and emissions as all Statoil marketing and trading activities were gathered under the same management. In his career he has worked closely with other customers, international oil and gas companies, governments, regulators etc. He has had several expat postings, including head of Statoil UK and Statoil Belgium.
Mr Bjørnson is now retired from Statoil and works as an independent consultant and advisor.
| | | | |
| --- | --- | --- | --- |
| | | Thierry bros | |
Dr. Thierry Bros is a senior research fellow of The Oxford Institute for Energy Studies, a member of the EU-Russia Gas Advisory Council and an advisor to the World Energy Council - Global Gas Centre. He is also a senior energy expert at Energy Delta Institute and a visiting professor at SciencesPo Paris.
In 2016, he founded thierrybros.com to provide independent research, independent advice, training & expertise on energy markets after 25 years in the energy field, from the policy side to trading floors.
Thierry Bros holds a Master of chemical engineering from ESPCI ParisTech and a PhD from Ecole Centrale Paris.
| | | | |
| --- | --- | --- | --- |
| | | Jean-Arnold Vinois | |
Jean-Arnold Vinois
is Adviser on European Energy Policy at the
Jacques Delors Institute
. He is Honorary Director of the European Commission.
He retired from the European Commission January 1st 2013. Since July 2011, he was acting as Director of the internal energy market within the Directorate General for Energy, covering in particular the wholesale and retail electricity and gas markets, security of energy supply and energy networks. In April 2006, he became Head of the Unit responsible for Energy policy, security of supply and networks. Since 1992, he occupied, within the Directorate General for Energy and Transport, several management posts dealing successively with human and financial resources, trans-European networks, transport research, railway transport and interoperability. He also practiced as lawyer before joining the European Commission in 1987.
EDITORIAL TEAM
William Powell

Editor in Chief

William has been reporting and commenting on Europe's gas markets for 20 years. He started in journalism at PH Energy Analysis (now ICIS Heren) in 1995, shortly before the UK devised the National Balancing Point -- Europe's first gas hub. His subsequent career has included senior management and editorial positions at FT Energy, Petroleum Economist, Argus Media and Platts, where he latterly edited International Gas Report. His focus has been on regional markets and how they function. William also speaks Russian and has had several literary/academic translations published. Contact: william.powell@naturalgasworld.com

Mark Smedley

News Editor

Mark has 25 years' experience as a senior gas and oil reporter initially at Argus and later Energy Intelligence where he edited World Gas Intelligence in 1999-2001 and was later its deputy editor until 2015. Although his focus was European gas and global LNG markets, his brief also took him on overseas visits to Algeria, Qatar, South Africa and Venezuela. He has been published by Petroleum Economist. He speaks French and German.

Shardul Sharma

Asia Editor

Shardul holds a bachelors degree in economics and post graduate degree in management. Since 2005 has worked in economic think tank, commodity brokerage and media houses covering agricultural commodities. He has been tracking the natural gas market across Asia and contributing to Natural Gas Asia since 2011. Takes a keen interest in global economical and political developments.

Nathan Richardson

Australia Editor

Nathan is a freelance journalist based in Sydney, Australia. He received a Bachelor of Arts, majoring in Journalism, from Griffith University in 2008. He worked for two years from 2009 covering the Australian coal industry for Energy Publishing, before moving to London, UK, where he was employed from 2011-2016 as an editor for S&P Global Platts on European gas markets. He currently reports on a range of industries, including coal, iron ore, gas and LNG.

Dalga Khatinoglu

Analyst

Dalga is Natural Gas World's expert on Iran's energy sector and head of Trend Agency's Iran news service.

Ilham Shaban

Analyst

Ilham is Natural Gas World's expert on Caspian region energy issues.

Linas Jegelevicius

Baltics Correspondent

Linas is a 44-year-old Lithuanian full-time editor of regional newspaper in western Lithuania and freelance journalist with an extensive journalistic experience. He contributes to a number of English publications, including Riga-based The Baltic Times, Prague-based bne.eu, NYC-based Renewable Energy World and and others. Linas lived in the U.S for 10 years including Miami and New York. His hobbies include sports, traveling, English, reading and politics. Linas is the author of three books.

Ya'acov Zalel

Israel Correspondent

Ya'acov has practiced journalism for 30 years, mainly as automotive correspondent for various Israeli media outlets like Ha'aretz daily. Lately I contribute op-ed articles to Globes business daily concerning natural gas and regional geo-politics. I was editor of a few professional and popular automotive periodicals, as well as websites. In the last few years, as Israelis showed interest in Electric Cars and natural gas was discovered off shore Israel I began to link more closely between transportation and energy, hence my interest in the energy industry.

He holds an MA in automotive Journalism from Coventry University (UK).

Drew Leifheit

Senior Correspondent and New Media Specialist

A journalist and communications specialist for over two decades, Drew writes news, features and conducts interviews with industry thought leaders, upper management and policymakers in Europe. Drew received his B.A. from Beloit College and got an M.A. equivalent as a Kiplinger Fellow at the Ohio State University. Contact: drew@naturalgasworld.com

Kama Mustafayeva

Azerbaijan correspondent

Charles Ellinas

Chief Features Writer