Chevron Bounces Back from Loss
Chevron has reported profit of $1.3bn in 3Q 2016, down 37% from just over $2bn a year ago, but a reversal from its $1.47bn net loss in 2Q 2016.
"Third quarter results, though down from a year ago, reflect an improvement from the first two quarters of this year," said CEO John Watson October 28: "We had steady LNG production and cargo shipments from [Australian] Gorgon Train 1 and we recently started LNG production from T2. We expect December production between 2.65-2.7mn barrels oil equivalent/day."
Watson said Chevron's nine-month capital spending and admin costs to September 2016 were $10bn lower than in those nine months in 2015.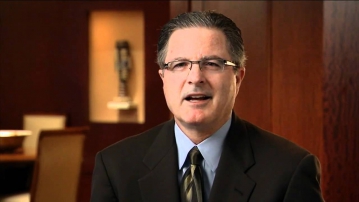 Chevron chairman and CEO John Watson (Credit: Chevron/YouTube)
Worldwide net production for Chevron was 2.51mn boe/d in 3Q 2016 (down from 2.54mn boe/d a year ago) of which 698,000 boe/d in the US and 1.82mn boe/d elsewhere.
US average 3Q 2016 realised prices were $37/b and $1.89/'000 ft³ ($42 and $1.96 a year ago). While liquids output grew 3% to 519,000 b/d, gas was 20% lower at 1.08bn ft³ thanks to asset sales.
Chevron's international 3Q prices were $41/b and $4.18/'000 ft³ ($45 and $4.68 a year ago) and net gas production increased 6% to 4.04bn ft³ whereas net oil fell 3% to 1.14mn b/d. As with Exxon, Total and Eni, Chevron's October 28 results noted the "effects of civil unrest in Nigeria" on its production. The militant Niger Delta Avengers group said they attacked Chevron's Escravos crude oil pipe there on October 25.
More positive, Watson noted that Tengizchevroil in Kazakhstan completed the largest turnaround in its history ahead of schedule and under budget.
Downstream oil 3Q earnings were roughly halved year on year to $523mn in the US and $542mn internationally on lower margins and sales.
Mark Smedley