Chevron Records $1.47bn Loss
US major Chevron reported a $1.47bn loss in its second quarter results, down from a profit of $571mn in the same period last year. Asset sales of $420mn were a fraction of the impairments and non-cash effects of $2.8bn. The upstream business lost over $2bn in both years but last year's result was buoyed by a strong international downstream, which earned $2.225bn. This year it brought in just $741mn.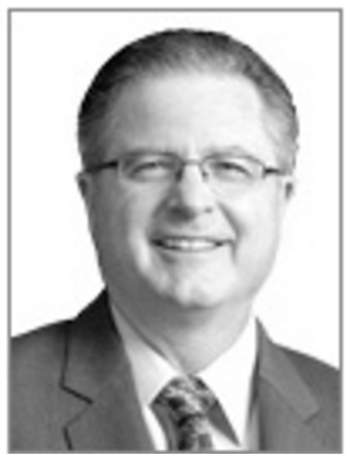 CEO John Watson (image credit: Chevron)
CEO John Watson said the results reflected lower oil prices and our ongoing adjustment to a lower oil price world. "In our upstream business, we recorded impairment and other charges on certain assets where revenue from expected oil and gas production is expected to be insufficient to recover costs. Our downstream business continued to perform well."
Operating expenses and capital spending were reduced over $6bn from the first six months of 2015 and the company is bringing major projects to completion, he said. "We have restarted LNG production and cargo shipments at Gorgon and Angola LNG, and started up the third train at the Chuandongbei Project in China. Construction at our other key projects is progressing, and we expect additional start-ups later this year. As these projects continue to ramp up, they are expected to increase net cash generation in future quarters." The company said it expects to exit December 2016 with worldwide production of 2.65-2.7mn boe/d
Worldwide net oil-equivalent production was 2.53mn barrels/day in 2Q2016, compared with 2.60mn b/d a year ago. Production increases from project ramp-ups in the US, Angola, Canada and other areas were more than offset by normal field declines, asset sales, and civil unrest in Nigeria (net production in Nigeria this 2Q was 214,000 boe/d, down from 226,000 boe/d in 1Q and 231,000 boe/d in 2Q2015). US gas production fell 17% to 1.09bn ft³/d while internationally it was "essentially unchanged" at 3.94bn ft³/d.
The company's average crude price was $36/b this year, down from $50 a year ago. The average US sales price of natural gas was $1.21/'000 ft³, compared with $1.92/000 ft³ in last year's second quarter. Internationally, the gas price was $3.93/'000/ft³, compared with $4.48/'000 ft³ in last year's second quarter.
Chevron said it was on target to realise a 2016-17 divestments target of $5bn-$10bn, having already sold off $1.4bn; sales still planned, already in the public domain, include downstream assets in South Africa, Canada, Hawaii, its upstream interests in Myanmar, and its geothermal business.
Gorgon LNG train 1 in Australia was producing at about 90,000 boe/d (70% capacity) and would be fully operational in 4Q 2016; train 2 is expected to start up early 4Q, then train 3 at some stage in 2017; the 15.6mn mt/yr complex will have cost $54bn to build. Wheatstone LNG train 1 also in Australia would produce in mid-2017, with train 2 two months later. Chevron's stakes are 36.4% in Angola LNG, 47.3% in Gorgon, 64.14% in Wheatstone.
Chevron said that first gas from Alder high-pressure, high-temperature gas/condensate field in the UK North Sea is expected in 2H 2016. It resumed production at the UK Erskine gas field July 27 following removal of a wax build-up in pipes, according to info released July 29 by field partner Serica.
William Powell