Our partners
Natural Gas World is pleased to partner with leading academic institutions, think tanks and media sources providing our viewership with analysis and insight.
Knowledge Partners:
Atlantic Council

The Atlantic Council is a nonpartisan institution that promotes global security and prosperity. It brings together a uniquely influential network of North American and European leaders and their allies and partners who share a common interest in addressing international challenges. The Council's Eurasia Center fosters dialogue among regional leaders, as well with counterparts from key neighbors and global leaders to promote an agenda of regional cooperation and integration. The Center's collaborative approach aims to catalyze local, regional, and global strategies to address economic growth, deal more effectively with political issues, and bring about energy development and trade in ways that reinforce economic and political well-being. For more information, please visit www.acus.org.
Caspian Center for Energy and Environment (CCEE)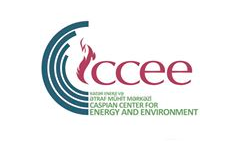 The Caspian Center for Energy and Environment (CCEE) of the ADA University is a core institution providing policy relevant and academic research, teaching and training, as well as variety of outreach activities in the sphere of energy and environment in the wider Caspian region. Natural Gas Europe is pleased to supports the CCEE's strong belief that there is a need for a forum in energy dialogue in one of the most consequential energy regions of the world – the wider Caspian Basin.
Center for European Policy Analysis (CEPA)

The Center for European Policy Analysis is a non-profit, non-partisan public policy research institute dedicated to the study of Central and Eastern Europe. Founded in 2005, CEPA provides a forum for scholarly research, writing and debate on key issues affecting the countries of Central and Eastern Europe, their membership in the European Union and relationship with the United States. CEPA's mission is to promote an economically vibrant and geopolitical stable Central and Eastern Europe with close and enduring ties to the United States.
Centre for European Reform (CER)

The Centre for European Reform is a think-tank devoted to making the European Union work better and strengthening its role in the world. The CER is pro-European but not uncritical. They regard European integration as largely beneficial but recognise that in many respects the Union does not work well. They also think that the EU should take on more responsibilities globally, on issues ranging from climate change to security. The CER aims to promote an open, outward-looking and effective European Union.
Through their meetings, seminars and conferences, they bring together people from the worlds of politics and business, as well as other opinion-formers. Most of otheir events are by invitation only and off the record, to ensure a high level of debate.
The conclusions of their research and seminars are reflected in their publications, as well as in the private papers and briefings that senior officials, ministers and commissioners ask them to provide.
The CER is an independent, private not-for-profit organisation. They are not affiliated with any government, political party or European institution. Their work is funded by donations from the private sector. Their annual reports give a good idea of what we do.
In June 2013 the Centre for European Reform won best UK international affairs think-tank at the Prospect Think Tank Awards 2013.
See more at: http://www.cer.org.uk/about#sthash.xf2MxBjB.dpuf
Energy Horizons (CEPA)
The Energy Horizons program at CEPA provides business leaders and government decision makers with a comprehensive analytical and policy toolkit for responding to the challenges of Central Europe's 21st Century energy landscape. Drawing on its extensive regional network of Senior Analysts and Fellows, CEPA's Energy Horizons program engages policymakers and the public with accurate, insightful information on the full spectrum of available energy resources, their strategic and economic calculus and the potential they hold for host nations and the Euro-Atlantic community. The program further assists U.S. and European stakeholders in establishing an advanced understanding of the shared priorities and distinctive characteristics present in the Central European political and investment landscape.
Energy Policy Group (EPG)
The Energy Policy Group (EPG) is a Bucharest-based independent think-tank specializing in energy policy and energy strategy, grounded in February 2014. EPG's regional focus is Eastern Europe and the Black Sea Basin, yet its analyses are informed by wider trends and processes at global and EU levels.
EPG promotes a technologically advanced, secure, environmentally friendly and socially acceptable energy system. Although pro-business, EPG's views are self-standing and science-based. EPG relies on the best specialized data sources, as well as on its own research concerning energy security and strategy, technology, markets, geopolitics and political risks.
EPG seeks to facilitate informed dialogue between public decision-makers, energy companies and investors, and the broader public. It looks at governmental energy policies and their effects, at market events and tendencies, and at broader geopolitical processes. EPG's approach is consistently evidence-based.
EPG's publications are available in the form of market and sectoral reports, opinion papers, policy briefs and analyses, strategic and geopolitical reports and studies.
Please visit www.enpg.ro for further information.
Istanbul Policy Center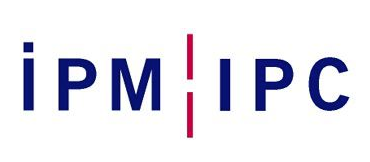 Istanbul Policy Center is an independent policy research institute with global outreach. Our mission is to foster academic research in social sciences and its application to policy making. With expertise in a wide range of areas, IPC is firmly committed to providing decision makers, opinion leaders, academics, and the general public with innovative and objective analyses in key domestic and foreign policy issues. IPC's value-added contribution to academia and public policy sector stems from its ability to track developments closely and offer insightful evaluations on their meaning for Turkey's global aspirations in a rapidly-integrating world.
Observatoire Méditerranéen de l'Energie (OME)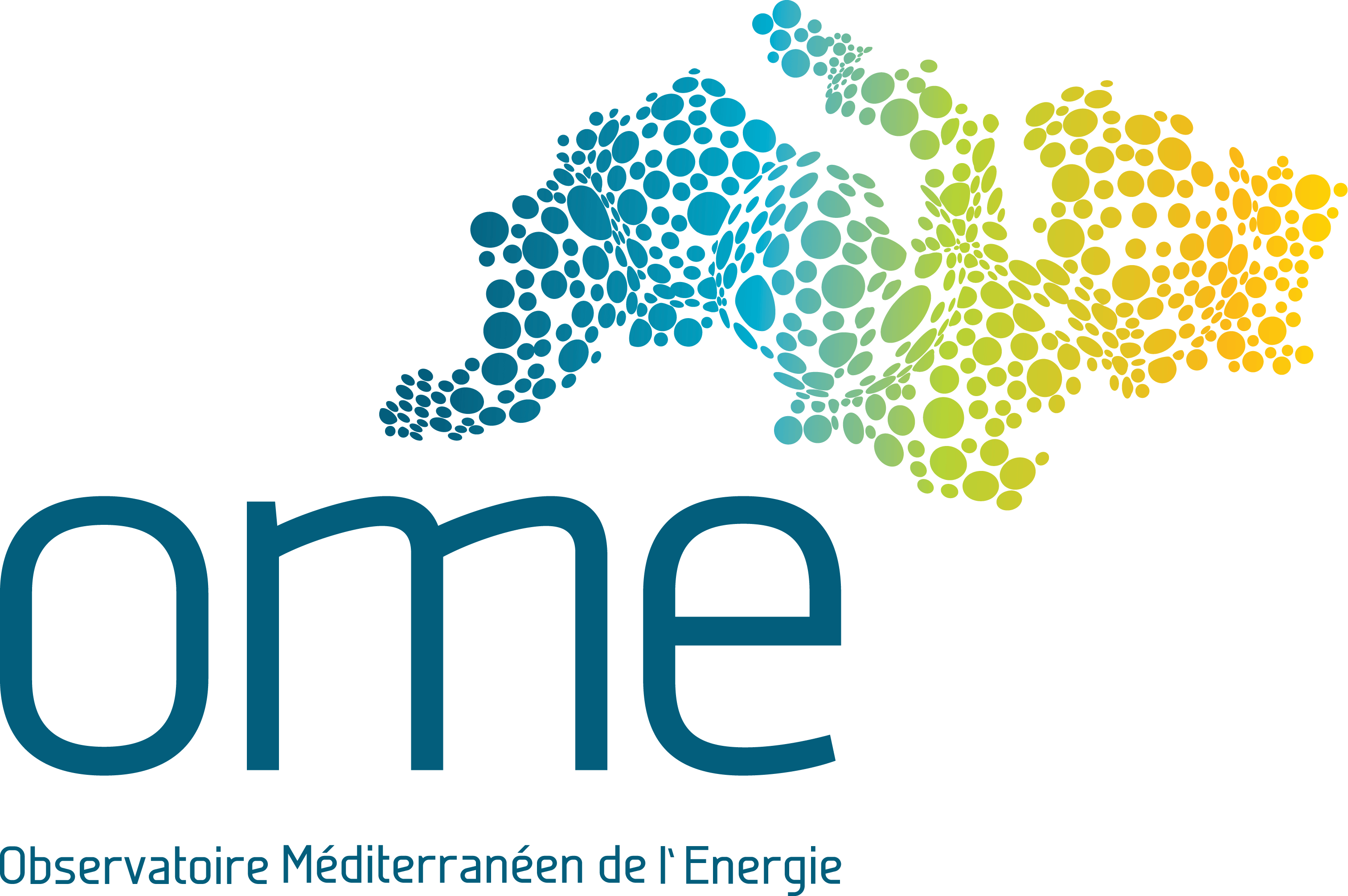 Based in Paris, France, OME is a nonprofit Association created in 1988. OME presently includes the leading Mediterranean energy companies from twelve Mediterranean countries. For over 25 years now, the energy companies associated within OME have been committed to promoting energy cooperation in the Mediterranean Region. OME serves as both a platform to promote regional dialogue and cooperation in the Mediterranean energy sector and a Think Tank for energy reference in the region.
Research Centre for Energy Management (RCEM)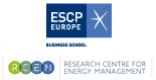 The RCEM's Mission is to build a strong proactive partnership between energy corporations, government agencies, and the academic community, in preparation for a new energy era. This is achieved through the promotion of rigorous and objective empirical research on issues related to energy management, finance, and policy, in order to support decision-making by both government and industry.
The results of RCEM's research become available to the public through publications, workshops and conferences, educational programmes and other public outreach activities. Research at RCEM is enhanced through direct cooperation with government agencies, and academic and industry associates from across the globe.
Center for Strategic Studies under the President of the Republic of Azerbaijan (SAM)

As a research and policy recommending institution dedicated to innovative studies on national, regional and international issues, Center for Strategic Studies under the President of the Republic of Azerbaijan (known by the acronym SAM in the Azerbaijani language) provides an intellectual forum for international dialogue in order to bring different views together and thereby contributing towards the formation of a common ground. The mission of SAM is to promote collaborative research, enhance the strategic debate and provide decision-makers with high-quality analysis and innovative proposals for action.
SAM is Azerbaijan's government funded, non-profit think tank founded on November 12, 2007 by the Decree of the President of the Republic of Azerbaijan, Mr. Ilham Aliyev. Its headquarters is located in Baku, Azerbaijan.
SAM was established with the purpose of implementing the coordination of strategic studies carried out in the Republic of Azerbaijan and also providing scientific-analytical information to high-ranking public administrative bodies within the Government of Azerbaijan. The objective of SAM is to produce the most up-to-date and accurate analyses in the fields of politics, economics and security; and to inform policy makers and the public on political, economic, energy, security and development challenges.
Economic Policy Research Foundation of Turkey (TEPAV)

The Economic Policy Research Foundation of Turkey (TEPAV) is a non-partisan, non-profit think tank based in Ankara, Turkey. It was founded in 2004 by a group of businessmen, bureaucrats and academics who believe in the power of knowledge and ideas in shaping Turkey's future. TEPAV is organized into three fields of Economics, Governance and Foreign Policy, and operates nine research institutes in different fields.
Aiming to contribute to public policy design, TEPAV seeks to enrich the knowledge content in Turkey's discussions. What sets TEPAV apart however, is its active involvement in economic and political development. TEPAV carries out projects, which actively contribute to economic development and bring together key policy and opinion makers to tackle the problems of the day. TEPAV sticks to academic ethnical principles and quality in all activities.
Turkish Policy Quarterly (TPQ)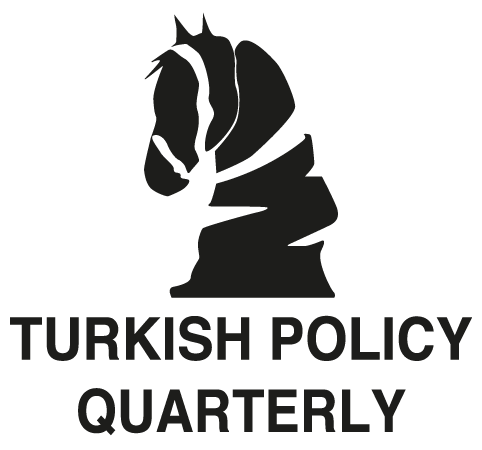 Turkish Policy Quarterly (TPQ) is an independent, Istanbul-based journal fostering analytical policy debates on Turkey and its neighborhood. The journal has been published on a quarterly basis since 2002. TPQ has a track record of encouraging critical opinions and engaging its global audience with diverse perspectives on topical questions shaping geopolitics, economic development, energy security, governance and human rights and freedoms. Current and past issues of the journal, as well as further information can be found at www.turkishpolicy.com
Media Partners:
SHANA
Petro Energy Information Network (www.shana.ir) is the official website of Iran's Ministry of Petroleum.
SHANA covers developments in Iran's energy sector in both Persian and English language.
Business New Europe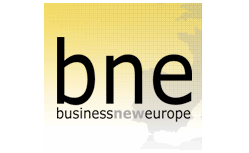 Business New Europe is the only publication that covers business, finance, economics and politics in the 30 countries of Central, Eastern and Southeast Europe. bne's correspondents have collectively several centuries of experience of writing about their respective countries. bne covers the business, politics, economics and politics serving a readership of professionals working or investing into the region. of the region.
While the international press gives the "what" of the news, bne provides the "why" that is so essential for making business and investment decisions. bne is unique in that it brings together the leading international banks, funds, multinationals, and international financial institutions in London, New York, Frankfurt and Vienna, with the local funds, banks and companies in the region.
Caspian Focus
Caspian Focus, published monthly by Menas Associates provides a detailed and unbiased perspective on events in the region, paying particular attention to the oil and gas sector. It offers in-depth analysis of the latest news, and gives readers a comprehensive overview of the key issues affecting the Caucasus and Central Asia.
Caspian Focus is tailored to suit the needs and interests of oil company executives who require considerable data and cutting-edge insight in order to make well-informed strategic business decisions. Regular features include studies of developments within the oil and gas trade, pipeline projects and upstream deals, as well as tracking the latest political, socio-economic and regional developments; and monthly updates on the activities of Caspian operators listed on the London, New York and Toronto stock exchanges.
EurasiaNet.org
EurasiaNet.org provides information and analysis about political, economic, environmental and social developments in the countries of Central Asia and the Caucasus, as well as in Russia, Turkey, and Southwest Asia.
Based in New York, EurasiaNet.org advocates open and informed discussion of issues that concern countries in the region. The web site presents a variety of perspectives on contemporary developments, utilizing a network of correspondents based both in the West and in the region. The aim of EurasiaNet.org is to promote informed decision making among policy makers, as well as broadening interest in the region among the general public.
EurasiaNet.org is operated by the Central Eurasia Project of the Open Society Institute.
New Eastern Europe

New Eastern Europe is the exclusive bimonthly news magazine dedicated to Central and Eastern European affairs. The project is a joint collaboration between the City of Gdansk, the European Solidarity Center and the Jan Nowak-Jezioranski College of Eastern Europe in Wrocław, Poland. The mission of New Eastern Europe is to shape the debate, enhance understanding, and further the dialogue surrounding issues facing the states that were once a part of the Soviet Union or under its influence. New Eastern Europe is printed in Poland and distributed worldwide, with subscribers in over 40 countries. Learn more about the magazine at: www.neweasterneurope.eu.
Publics.bg
Publics.bg is an online media product of "Public Services" Ltd. The website presents news, interviews, and analyses for the following sectors of the economy: Electricity, Natural Gas, Transportation & Fuels, Sustainable Development, Water Services, Heating, Facility Management, IT & Communications, and Education in Bulgarian and English language. The weekly newsletter news@publics.bg is distributed freely to subscribers every Friday afternoon.
"Public Services" Ltd. also works as an exclusive partner with the Bulgarian B2B magazines "Utilities" and "Facilities" and prepared printed editions alone or with partners, e.g. Facility & Property Management Catalog, Energy Audit & Certification Report, Energy Efficiency Special Edition for Economedia, etc.
The team of the company has worked on different projects and products in the field of public services. The partners in the company have experience in the following services: media, events planning and management, research and consultancy projects, etc. in the following sectors: energy, infrastructure, and public services. The team of the company is also involved in teaching at the Faculty of Economics and Business Administration of Sofia University in the master programmes "Economics and Management of Energy, Infrastructure, and Utilities" and "Facilities Management".
RusEnergy

RusEnergy is an independent privately-run company established in 2000 by a group of Russian experts with a long experience in consulting and publishing business. Based in Moscow, it specializes in monitoring, analysis and consulting on the oil and gas industry of Russia, Central Asia, Azerbaijan and Ukraine
STRATFOR
Stratfor is a subscription-based provider of geopolitical analysis. Individual and corporate subscribers gain a thorough understanding of international affairs, including what's happening, why it's happening, and what will happen next. Unlike traditional news outlets, Stratfor uses a unique, intelligence-based approach to gathering information via rigorous open-source monitoring and a global network of human sources. Analysts then evaluate events looking through the objective lens of geopolitics. Stratfor goal is simple: to make the complexity of the world understandable to an intelligent readership, without ideology, agenda or national bias.
Student Reporter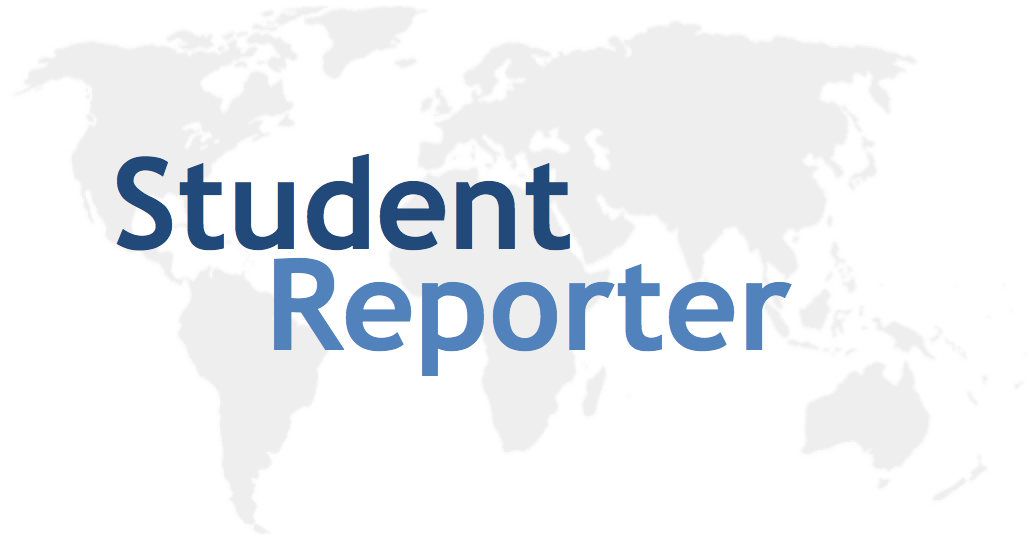 Student Reporter is a business journalism education social enterprise. Their mission is to attract and incubate the next generation of global journalists by providing hands-on reporting opportunities and a mobile training community for young people around the world.
They mobilize young people (current university students and young professionals) to form newsroom teams around key business and policy meetings and emerging topics in the global economy, political thinking, and science. These newsrooms produce texts, multimedia products and events that are published on our outlet and/or partnering media companies. Through original reporting and early access to the news and publishing industry, Student Reporter helps young people impact the media landscape, even with little or no prior experience in journalism.
Industry Partners:
East European Gas Analysis
East European Gas Analysis (EEGA) is an independent consulting firm based in Malvern, Pennsylvania, USA. It was founded in 1995 by Dr. Mikhail Korchemkin. EEGA specializes in cost-benefit and financial analysis of natural gas projects in the former Soviet Union and Eastern Europe. EEGA has developed a set of models for the analysis of corporate strategies of Gazprom and independent gas producers in Russia.
EEGA puts a special emphasis to projecting the development of the gas pipeline system of the Russian Federation. Using detailed specs of the existing pipelines and regional gas balances, EEGA can calculate annual and maximum daily gas flows in any part of the former Soviet Union. This exercise is performed for the identification of the current and future bottlenecks of the system. EEGA also provides consulting services on the third party's access to Gazprom pipelines and on the future production and transmission costs of natural gas in Russia.
Maplecroft

Oil and gas firms use Maplecroft's extensive range of analysis and consulting services to successfully identify, monitor and manage extra-financial risks to protect investments and increase global profitability. Maplecroft's research empowers them to exploit emerging business opportunities in a fast-moving world, while mitigating potential reputational and operational risks throughout their entire value chain.