For professionals in need of critical information, NGW Magazine is a fortnightly strictly focused on global gas matters that will give you the answers you need.
Over 100 years of accumulated Experience reporting and analyzing natural gas developments at your service.
For corporate or institutional subscriptions request quote below and our sales team will be in touch within one working day. For more information on our Corporate Subscription Packages please click here.
Online publication also available for download in pdf format.
You can now download Natural Gas World Magazine App for Apple (iPad and iPhone)

and for Android

Already a subscriber? Sign in
Next Issue: January 25 2017
Subscription options (23 issues per year):
Single Issue - $34.99 USD
1 Month - $49.99 (app. $26.17 per issue)
3 Months - $124.99 (app. $21.73 per issue)
6 Months - $229.99 USD (app. $19.17 per issue)
1 Year - $299.99 USD (app. $13 per issue)
For corporate or institutional subscriptions please contact us and our sales team will be in touch within one working day.
Sample issue of Natural Gas World Magazine.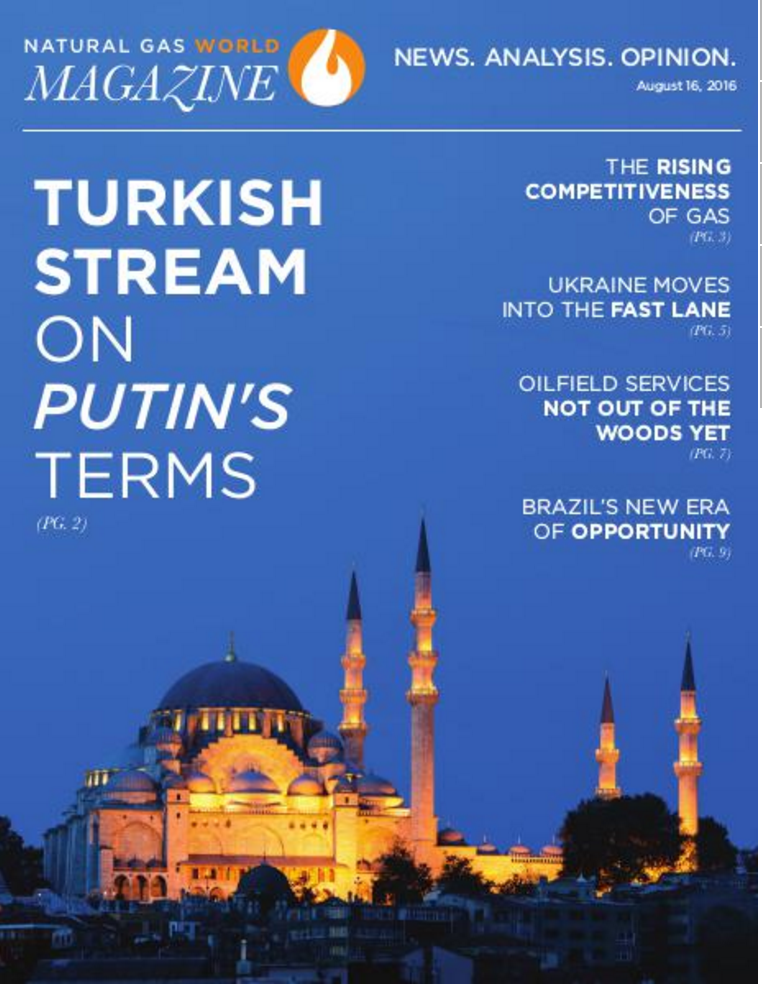 For corporate or institutional subscriptions please contact us and our sales team will be in touch within one working day.
---
Natural Gas World delves into current developments and the most critical events, globally, explaining and analyzing why they matter and their potential short to medium term consequences. Our panel of independent experts and team of highly experienced energy journalists with contacts at all levels of industry, will provide subscribers with insight, context and background to ongoing developments of what companies, countries and people are doing in the gas sector and where their own risks and opportunities lie, allowing you to make informed decisions vis a vis your work.
Neither a real-time news service nor a price or technical data provider, Natural Gas World will feature analysis and information concerning political, financial, investment and related news. Natural Gas World subscribers will receive accurate and reliable key facts and figures about what is going on in your industry, explaining the news with the sharpest comment there is, so you are fully able to discern what concerns you and your business.
With Natural Gas World, you will be empowered to fully grasp the world of natural gas like never before.
---
---
If you require assistance or have any questions or concerns, please contact support@naturalgasworld.com.
---
EDITOR IN CHIEF: William Powell
EDITOR, NGW: Charles Ellinas
EDITOR, AFRICA: Mark Smedley
EDITOR, ASIA: Shardul Sharma
CHIEF ANALYST: John M Roberts
ACADEMIC ADVISOR: Professor Alan Riley
MANAGING DIRECTOR: H. Rick Gill
REGULAR CONTRIBUTORS: Ioannis Michaletos (Athens); Dalga Khatinoglu, Ilham Shaban, Kama Mustafayeva (Baku); Murat Basboga (Istanbul); Ya'acov Zalel (Tel Aviv); Linas Jegelevicius (Vilnius).
If you have any enquiries regarding advertising, events or past or future content, please contact:
EDITORIAL: William Powell william.powell@naturalgasworld.com
ADVERTISING: Jessica Verheyden jessica@naturalgasworld.com
EVENTS: Joao Salviano joao.salviano@naturalgasworld.com
PUBLISHED UNDER LICENCE BY:
Minoils Media Ltd.
1000 Cathedral Place
925 West Georgia Street
Vancouver, B.C.
Canada V6C 3L2
© Copyright 2016
All rights reserved. Reproduction of the contents of this magazine in any form is prohibited unless with the written consent of the publisher.
Subscription packages for Natural Gas World range from a private individual to any agreed number of readers within a company. Subscriptions include email notification of the latest issue, allowing it to be downloaded by as many individuals as the package covers. A package makes it easier to avoid copyright infringement as single-user licences do not cover the distribution of the contents to third parties.