Natural Gas World* is an independent specialized website dedicated to news, analysis and opinion on gas matters.
naturalgasworld.com | gasdialogues.com | natgasjobs.com
Our editorial team comprises accomplished and talented journalists, analysts and experts who provide daily coverage of the latest developments on natural gas, offering unique insight to topical and relevant matters.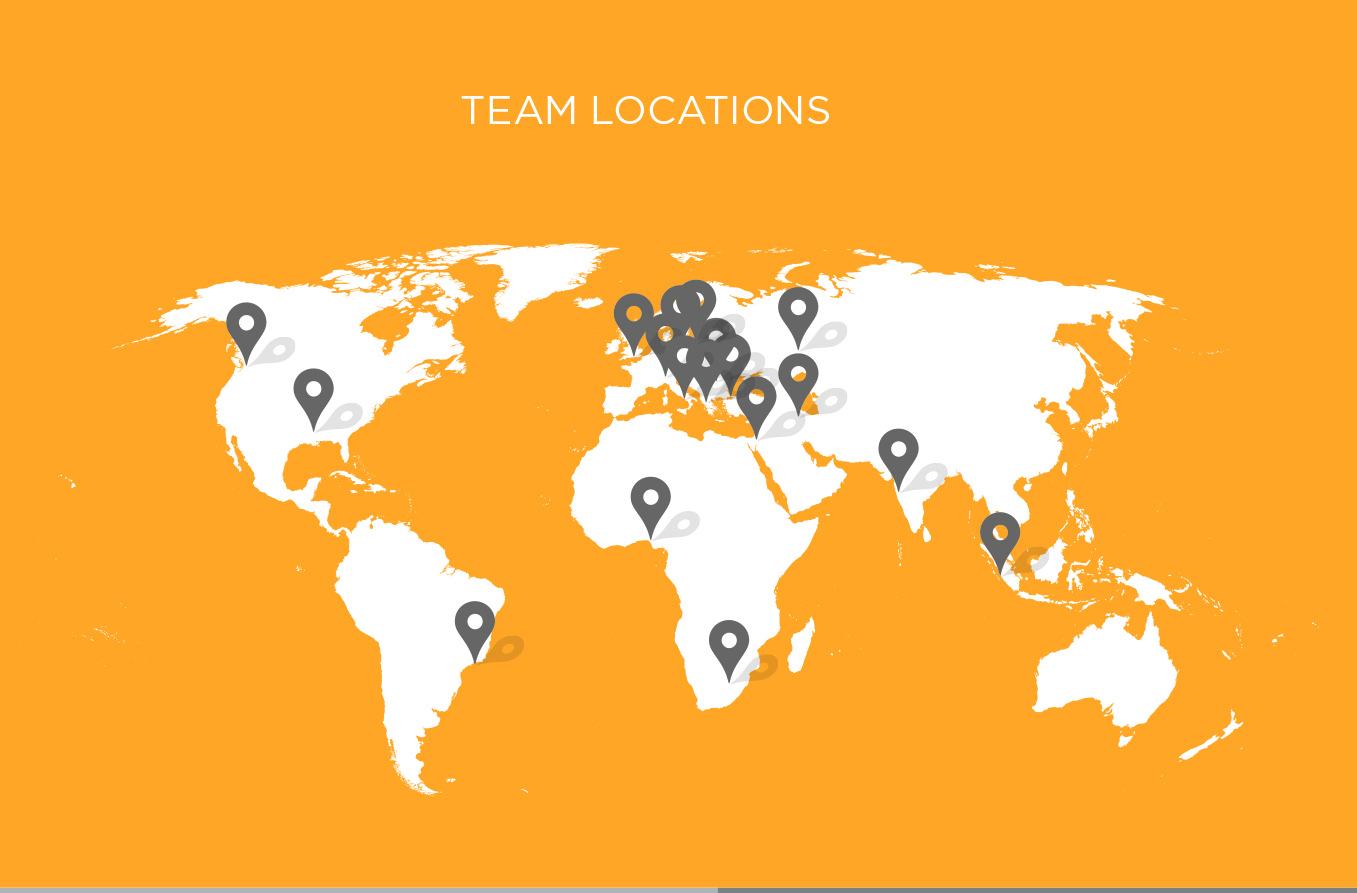 Through our unique and inclusive approach, in partnership with our network of knowledge partners and academic institutions, our engagement team develops different event formats and platforms where all the relevant stakeholders can meet to exchange views, ideas and thoughts; meaningful conversation that can assist in moving forward the gas debate in Europe, Asia and Africa. For more details, please visit gasdialogues.com.
We seek to provide policy/decision makers, suppliers, regulators, academics and consumers with an eclectic and comprehensive approach to all the main actors in the natural gas sector and a space where their voices can be heard directly and without distortion.
Natural Gas World offers a reliable and independent source of news, analysis and opinion on gas matters from around the world.



EDITORIAL TEAM
William Powell

Editor in Chief

William has been reporting and commenting on Europe's gas markets for 20 years. He started in journalism at PH Energy Analysis (now ICIS Heren) in 1995, shortly before the UK devised the National Balancing Point -- Europe's first gas hub. His subsequent career has included senior management and editorial positions at FT Energy, Petroleum Economist, Argus Media and Platts, where he latterly edited International Gas Report. His focus has been on regional markets and how they function. William also speaks Russian and has had several literary/academic translations published. Contact: william.powell@naturalgasworld.com

John M. Roberts

Chief Analyst

Mr. Roberts is widely recognized as one of Europe's leading energy security specialists. He has testified to UK parliamentary committees on Caspian, Russian, Turkish, Kurdish and Mideast energy security issues. He is a Senior Partner with Methinks Ltd, a consultancy specializing in the inter-relationship between energy, economic development and politics. He is also a Senior Fellow at the Atlantic Council of the US. He was previously a Managing Editor with Platts and Financial Times Energy.

Mark Smedley

Editor, Natural Gas Africa

Mark has 25 years' experience as a senior gas and oil reporter initially at Argus and later Energy Intelligence where he edited World Gas Intelligence in 1999-2001 and was later its deputy editor until 2015. Although his focus was European gas and global LNG markets, his brief also took him on overseas visits to Algeria, Qatar, South Africa and Venezuela. He has been published by Petroleum Economist. He speaks French and German.

Shardul Sharma

Natural Gas Asia Correspondent

Shardul holds a bachelors degree in economics and post graduate degree in management. Since 2005 has worked in economic think tank, commodity brokerage and media houses covering agricultural commodities. He has been tracking the natural gas market across Asia and contributing to Natural Gas Asia since 2011. Takes a keen interest in global economical and political developments.

Murat Basboga

Turkey Correspondent

Murat has been reporting on Turkey's financial and energy issues since the early 1990's. He started his journalistic career at Barometre Weekly in 1991. He worked as a correspondent, presenter, anchor and editor for various magazines, newspapers and television channels. He wrote extensively energy and steel related articles for Industrial Info Resources (IIR) over 3 years about Turkey and its neighbouring countries. He also worked as a senior editor for Bloomberg TV Istanbul over 7 years. His focus is Turkey and its surrounding countries. He has written reports for various trade publications and research houses.

Professor Alan Riley

Academic Advisor

Alan Riley is a Nonresident Senior Fellow with the Atlantic Council's Global Energy Centre and a professor at City Law School. City University advises governments, EU institutions, NGO's, and corporations on major strategic problems in relation to abuse of dominance, price-fixing, and merger cases concerning strategic problems in the global and European energy markets.

Additionally, he is an Associate Senior Research Fellow of the Institute for Statecraft and is a regular guest columnist on competition and energy law issues with the Wall Street Journal, the New York Times, and the Financial Times. Professor Riley is a regular contributor to topical programs in the media, including a recent BBC appearance to discuss the implications of the European Union's investigation into the Gazprom case.

Linas Jegelevicius

Baltics Correspondent

Linas is a 44-year-old Lithuanian full-time editor of regional newspaper in western Lithuania and freelance journalist with an extensive journalistic experience. He contributes to a number of English publications, including Riga-based The Baltic Times, Prague-based bne.eu, NYC-based Renewable Energy World and and others. Linas lived in the U.S for 10 years including Miami and New York. His hobbies include sports, traveling, English, reading and politics. Linas is the author of three books.

Ya'acov Zalel

Israel Correspondent

Ya'acov has practiced journalism for 30 years, mainly as automotive correspondent for various Israeli media outlets like Ha'aretz daily. Lately I contribute op-ed articles to Globes business daily concerning natural gas and regional geo-politics. I was editor of a few professional and popular automotive periodicals, as well as websites. In the last few years, as Israelis showed interest in Electric Cars and natural gas was discovered off shore Israel I began to link more closely between transportation and energy, hence my interest in the energy industry.

He holds an MA in automotive Journalism from Coventry University (UK).

Dalga Khatinoglu

Analyst

Dalga is Natural Gas World's expert on Iran's energy sector and head of Trend Agency's Iran news service.

Ilham Shaban

Analyst

Ilham is Natural Gas World's expert on Caspian region energy issues.

Drew Leifheit

Senior Correspondent and New Media Specialist

A journalist and communications specialist for over two decades, Drew writes news, features and conducts interviews with industry thought leaders, upper management and policymakers in Europe. Drew received his B.A. from Beloit College and got an M.A. equivalent as a Kiplinger Fellow at the Ohio State University. Contact: drew@naturalgasworld.com

Kama Mustafayeva

Azerbaijan correspondent

Kevin Bonnaud

France Correspondent

Kevin is a reporter and French correspondent for several international publications. He graduated from ISCPA journalism school located in Lyon, France. Passionate about world affairs and politics. Spent a year in the United States as a student in Marymount College, Tarrytown, NY and attended a journalism summer program at Millikin University in Decatur, IL.

Ioannis Michaletos

Greece Correspondent

Igor Jovanovic

Balkans Correspondent

Igor Jovanovic has been in journalism since 1995 when started working at the Belgrade-based Radio Index. He was the editor-in chief of Radio Index news department. In 1998 Igor started to work with Beta News Agency and in 2012 became deputy editor-in-chief.

Marina Zvonareva

Analyst and Russia Correspondent

Marina is focused on Russia's international energy relations.
ADVERTISE
To learn how to advertise with Natural Gas World, click here
CONTACT INFORMATION
If you would like to contact our editorial team you can find us at editor@naturalgasworld.com

Engagement and Partnerships
If you would like to support and/or associate with our website and/or events you can contact us at engagement@naturalgasworld.com
If you would like to contact our European team you can find us at brussels@naturalgasworld.com
---
Follow Natural Gas World on:
RSS
Email
engagement@naturalgasworld.com
---
*Natural Gas World, together with Natural Gas Europe, Natural Gas Asia, Natural Gas Africa, Natgasjobs.com and Gas Dialogues, is beneficially owned by Minoils Media Ltd., a privately held company registered and based in Vancouver, Canada.