Leviathan FID Faces Risk of Indefinite Delay
The next two weeks could be crucial for the Leviathan gas field development as the operator, Noble Energy, is due to publish its annual report February 14 and its planned operations and investment budget for 2017. And on February 20, Delek Group has either to exercise a $1.75bn bank loan for the field development, or decline it. That decision is dependent on specific conditions, which were not disclosed, as well as upon Noble Energy's final investment decision (FID). If the FID is not positive, taking the loan would be irresponsible.
On the face of it, Delek is eager to move forward with Leviathan development, despite a dearth of sales contracts (PSAs) while Noble Energy has kept silent on the issue.
When the Regulatory Natural Gas Framework for the Israeli gas industry was approved last year Leviathan partners said they would take FID by the end of 2016. That date has passed though, in the last few weeks of 2016 Noble Energy updated the forecast saying that FID will be taken in the first few weeks of 2017. However, there are still a few obstacles.
Leviathan's anchor PSA is a contract to supply natural gas to Jordan's National Electric Powe Company (Nepco). That PSA is a 15-year, 15bn m³ contract worth $10bn according to a filing to the Tel-Aviv Stock Exchange. In reality, according to Israeli media, the minimum annual quantity Nepco is obliged to purchae is just 2.25 bn m³.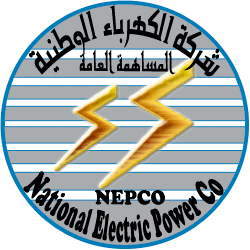 And although the contract was signed almost six months ago, Israel and Jordan are still to sign a bilateral agreement and enable the PSA to be consummated.
According to business daily Globes, the bilateral agreement should cover events such as pipeline blow-ups by terrorist activities, securing the gas facilities, financing the security operations as well as who would pay for fixing damages from terrorist attacks. Energy ministry officials declined to confirm to the paper whether an agreement was signed and only said that "we are not talking about it."
Trump influence
The diplomatic bilateral agreement has become much more challenging than achieving the commercial agreement because of hostility in Jordan.
In the last few weeks, since Donald Trump's inauguration as US president, the atmosphere in the region has changed dramatically. The new administration is regarded as much more pro-Israel, whose government has high hopes of support for expanding settlement activity in the occupied territories and even to annex part of the occupied territories.
In the last few weeks, the government approved building 5,000 housing units. During the Obama administration, the Israeli government would not have dared to declare such initiative.
That move is sure to upset King Abdullah II of Jordan and his administration.He already complained to Trump, during a short meeting this month, and warned against a relocation of the US embassy in Israel from Tel Aviv to Jerusalem and about the new construction initiatives.
So it is no surprise that the Jordanians are in no hurry to sign, nor will it be one if Noble Energy uses it as a reason for not confirming an FID next week. However, the main reason for the expected delay remains the lack of buyers.
Ya'acov Zalel