Why the Dutch lost their faith in natural gas – and what that means for the rest of the world [Gas Transitions]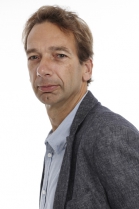 Is the Netherlands really going off natural gas? Yes, the Netherlands – gas country par excellence, home base of Royal Dutch Shell – really intends to kick the gas habit. Permanently.
Is this big news? In the Netherlands it is. "Going off gas" is in the headlines every day here in Holland. Cities, big and small, are designating neighbourhoods that will become "natural gas-free". New houses don't get a connection to the gas grid anymore. Politicians, national and local, are quarrelling about the costs of the gas transition.
Advertisement:
The National Gas Company of Trinidad and Tobago Limited (NGC) NGC's HSSE strategy is reflective and supportive of the organisational vision to become a leader in the global energy business.
Eneco, one of the larger utilities in the Netherlands – and a takeover target of Shell! – has waged a national campaign, entitled "Van gas los", which you could loosely translate as "Losing our Gas Religion". It enthusiastically proclaims that "getting rid of gas is the greatest challenge since (post-World War Two) reconstruction".
Lidl, the German food discounter, announced in December that after a four-year-overhaul all its 410 stores in the Netherlands have been divorced from gas and are now heated by electric heat pumps powered with green electricity. All this to give you a flavour of what is happening.
But is the Dutch gas divorce big news for the global gas industry? The short answer is no. The Netherlands is a small country. The future of the gas industry will be decided in China, the US, India, Japan, Russia, the Middle East and Germany (perhaps).
And that future, by all accounts, looks bright.
The latest World Energy Outlook (WEO) from the International Energy Agency (IEA), published in November 2018, projects 45% growth of natural gas demand over the next thirty years. 1.6%/year. And that's under the IEA's 'New Policies' scenario, which takes into account the effects of all climate policies and targets (!) that have been announced by governments throughout the world.
Why worry about one little country getting off natural gas?
Yet could the Dutch decision be a sign on the wall?
In the Netherlands 98% of homes are connected to the gas grid and 40% of primary energy is supplied by natural gas. The country has a large energy-intensive industry and a phenomenally successful agricultural sector both of which have always thrived on the availability of cheap natural gas. Thanks to its greenhouses, the Netherlands, small as it is, is by some accounts the second largest agricultural exporter in the world, after the US.
The government collects many billions in tax revenues from gas production every year: to date €280bn from the Groningen field alone since the start of operations in December 1963. The Groningen field, which has produced 2,100bn m³ to date, still has over 700bn m³ of proven reserves left, enough to cover domestic demand for 20 years.
If the Dutch can get off natural gas, anyone can.
Earthquakes and MH17
Of course the Netherlands has its own specific reasons to switch. Climate policy is one. But the earthquakes around Groningen are even more important. The government and NAM, the Shell-ExxonMobil joint venture that exploits the field, denied for years that there was a connection between earthquakes and gas production, and when they eventually did admit it, they were still very slow to compensate people for damages. Such was the public anger that in the end they had no choice but to close the field altogether by 2030.
That watershed decision was made by the current four-party coalition government March 29, 2018. And it is being swiftly implemented: the minister for the economy and climate Eric Wiebes informed parliament December 3 last year that he expected production from Groningen to be less than 5bn m³/yr by 2023. That compares with a post-2000 high of 53.9bn m³ in 2013.
To be sure, the end of Groningen does not need to be the end of natural gas in the Netherlands. The country still has the "small fields" which produce 20bn m³/yr, although this production is expected to decline slowly as a result of natural depletion. And it can easily import gas. However, the prospect of increasing import dependency on Russia in particular is not something the Dutch people relish. Russia used to be not so unpopular here, but since the downing of the MH17 by pro-Russian Ukrainian forces on July 17, 2014, in which 298 people lost their lives, including 193 Dutch citizens, we are not so enamoured any more of Mr Putin and his government.
The blunt truth is that, what with earthquakes and MH17, natural gas now has a bad rap in Holland.
These circumstances are of course all purely local. They don't apply in other countries. In fact, it's not really possible to speak about "the energy transition" in the world. There are as many energy transitions as there are countries.
But this also means that the IEA's projections can't be taken for granted. That headline figure of 45% global growth is made up of a great many local narratives which are still evolving and could end up in different places.
Take China. Of the 1.647 trillion m³ of projected demand growth in the WEO, 460bn m³ (28%) are expected to come from a near-tripling of demand in China. But that demand is highly "policy-dependent", the WEO notes. The Chinese leaders could change their mind. Nor is continued economic growth in China guaranteed.
Or take the US. The IEA expects US gas demand to grow by another 140bn m³ to 907bn m³/yr. Sure, that could happen. But when Americans change their mind about something, they can be quite determined people. Did you know there are bills being introduced in Congress calling for the US to get 100% of its electricity from renewables in 2035?
Nuclear bomb
There are more assumptions in the WEO that one could question. A tripling of gas use in India? Strong demand growth in the power sector?
More importantly: the projections are all based on the WEO's 'New Policies' scenario, which is not enough to limit global warming to 2 degrees C. Under the WEO's 'Sustainable Development' scenario, gas demand is projected to grow only very modestly, with 432bn m³ by 2040 rather than 1.647 trillion m³.
But what really matters, much more than any WEO projection or any other theoretical scenario, is this: the world – or at least many policymakers, scientists, NGOs, citizens and the IPCC – is demanding net zero emissions by 2050.
It is not possible for this demand to be met and for the use of natural gas ­­­­­­­­­­­­­­­­­­­­­­­– without carbon capture and storage (CCS) – to continue to grow.
Something will have to give.
Now it may well be that climate policies will not become as stringent as the IPCC and others want them to be. There is a Dutch expression that says the soup is never eaten as hot as it is served. Maybe climate change won't be as bad as many people think.
But what if temperatures do keep going up? If you are in the gas industry, it may be a good idea to keep a close watch on the weather report …
And climate is not the only concern around natural gas. There is security of supply. No one likes to be dependent on Russia. There are environmental concerns as well. Shale gas? There was an item in the South China Morning Post recently saying that "China is planning to apply the same technology used to detonate a nuclear bomb over Hiroshima during the second world war to access its massive shale gas reserves in Sichuan province."
"Is China's plan to use a nuclear bomb detonator to release shale gas in earthquake-prone Sichuan crazy or brilliant?" the author asked. Good question.
Hydrogen
My point is that there are good reasons why it may be useful to pay attention to transitions away from gas.
Which is what I will be doing in these weekly contributions for Natural Gas World. I will explore how the Netherlands will be trying to get off natural gas – in the built environment, industry and power generation. What will come in its place? Electrons? Other molecules? The Netherlands is the second largest producer of hydrogen in Europe and the Dutch government wants the country to become a "hydrogen leader". Will they walk this talk or will hydrogen remain the eternal promise?
I will also keep a special eye out for the activities of Shell, the largest company in the Netherlands. Shell likes hydrogen too, but Shell is also putting out many feelers in the world of electricity. The Shell Technology Centre in Amsterdam, where over 1,000 professionals do energy research, including in renewables, hydrogen and CCS, is a 13-minute bike ride from where I live.
But I won't confine myself to biking distances. All kinds of "gas transitions" everywhere, in and out of Europe, will have my attention. And I hope you will help me in my journey. If there is anything you see that you think I should know, please write.
In case you are wondering where I come from figuratively speaking, I am not "for" or "against" natural gas. I don't mind "going off gas", if it works. I also don't mind solutions with gas in the picture, if they work. I write about this topic because it interests me but what I write should be of relevance to you. I hope you will follow me critically and let me know what is going on in your part of the world. Send your comments to karel.beckman@naturalgasworld.com
Next week I will be looking at a key question of the Dutch (and international) gas transition: will we go for electrons or molecules?
Subscribe to Natural Gas World today and have full access to Gas Transitions!
---
How will the gas industry evolve in the low-carbon world of the future? Will natural gas be a bridge or a destination? Could it become the foundation of a global hydrogen economy, in combination with CCS? How big will "green" hydrogen and biogas become? What will be the role of LNG and bio-LNG in transport?

From his home country The Netherlands, a long-time gas exporting country that has recently embarked on an unprecedented transition away from gas, independent energy journalist, analyst and moderator Karel Beckman reports on the climate and technological challenges facing the gas industry.
As former editor-in-chief and founder of two international energy websites (Energy Post and European Energy Review) and former journalist at the premier Dutch financial newspaper Financieele Dagblad, Karel has earned a great reputation as being amongst the first to focus on energy transition trends and the connections between markets, policies and technologies. For Natural Gas World he will be reporting on the Dutch and wider International gas transition on a weekly basis.