Expect the Unexpected in 2017– 2016 Has Already Given Us Many Surprises!
In oil, Russia and non-OPEC countries have teamed up to set a floor to prices and in gas, Gazprom is investing in new pipes to China (Power of Siberia 1) and Turkey (Turkish Stream). The geopolitical balance is shifting, so how will the US and Europe react in 2017?
US president-elect is already imposing a new form of government: 140-character tweet decisions. With his choice of Secretary of State Rex Tillerson, Chairman and CEO of ExxonMobil, oil producers in the US should be pleased with both higher oil prices and possible regulatory let-off. So, we forecast higher US oil and gas production in 2017 vs 2016[1]. Once in office, Donald Trump, who wants to focus on America, could perhaps send Rex Tillerson to strike a deal with Vladimir Putin on Crimea… This deal would reduce/lift sanctions and could help ExxonMobil to restart Russian upstream projects currently on hold.
On top, the raison d'être of the International Energy Agency that focuses on "energy security, economic development, environmental awareness and engagement worldwide", could be questioned by the US, its biggest economic contributor, if Donald Trump and Rex Tillerson with his "vast experience at dealing successfully with all types of foreign governments"[2] can manage everything in energy except environment, an issue they don't care about as much as Europe…
In Europe, we continue to disagree about Nord Stream, while Gazprom will be able to use 90% of Nord Stream 1 capacity and is taking delivery of new pipes for Nord Stream 2. Perhaps Gazprom should offer to go back to the original plan and change Nord Stream 2 to Brexit Stream, straight to the UK, which could, post 2019, be free of the EU Third Energy Package, allowing both Russia and the UK to strike a deal to benefit from security of demand and security of supply. With Turkish Stream and Brexit Stream, Ukraine transit risk will remain for EU-27 alone…
In Europe, we still have some difficult decisions to squabble about before dealing with energy:
Brexit issues when Article 50 is triggered.
Russian sanctions valid to 31 January 2017. Will they be more difficult to renew now? With Italy preventing the European Council's call for sanctions against Russia in October 2016…. Perhaps, disunited, we won't even be able to agree on the deal to strike against/with Russia!
In November 2016, a 1000-page energy legislative proposal was published by the EU Commission at a time when citizens have other priorities (employment, migration and potentially higher energy prices). Perhaps the EU Commission should instead invent a new way forward to fast-track changes. Between the old Russian ukase and the new US tweet democracy, it is time to drop our too lengthy legislative process and to stop fine-tuning small pieces of less and less relevant national regulation.
When Russia, US and the UK are putting their own interests first, it is now time for a stronger more united EU-27. For the member states wishing to stay in the EU, a single energy regulatory body that already exists (ACER) should overlook the entire energy industry.
Reducing complexity in the system (from 28 to 1 regulatory body) should reduce the cost and solve the industry recurrent complaints about "pancaking" of regulations[3]. Integrating EU markets should reduce the risk of over-investing while providing a more resilient infrastructure.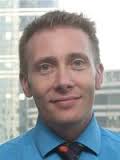 Author Thierry Bros
In gas, a unified grid could also boost competition between all suppliers who would only have to deal with a single transmission system operator to transport their gas on the EU wide market. And with further energy efficiency and more renewable in the mix, we have to adapt EU regulation to favour consumers more and investors less than today, as we do not need major new gas infrastructure to be built.
Happy New Year!
13 December 2016
Thierry Bros
Founder thierrybros.com
---
[1] The latest Short Term Energy Outlook from the US DoE expects a drop in domestic oil production and an increase in domestic gas production but the report was published before the OPEC – non-OPEC 1.2mn b/d adjustment. The 2017 backloaded growth in US oil production should not negatively impact Brent prices.
[2] Donald Trump's tweet on 13 December 2016 after selecting his Secretary of State.
[3] The UK-EU interconnectors will have to deal with new regulatory challenges as linking 2 markets. They will have to follow the EU Third Energy Package on one side and the new to-be designed UK regulation on the other side. An interesting problem!