Ukraine Touts Direct Stream
Naftogaz Ukrainy says that booking capacity in its existing transit pipeline system which it has dubbed 'Direct Stream', to ship gas across Ukraine, will be much cheaper after 2020.
Shipping 110bn m³/yr would cost Gazprom a quarter of the amount it would spend if it used Nord Stream, while booking capacity for 70bn m³/yr would still cost it only a third as much.
This material reduction in transit costs across Ukraine after 2020, like the relative increase from 2016-2019, is linked to Gazprom's intention to stop using its traditional route afterwards, Naftogaz said in a statement June 17. The previous day, Gazprom's CEO Alexei Miller had claimed at the St Petersburg International Economic Forum that Nord Stream was its cheapest way to bring gas to growing markets in Europe.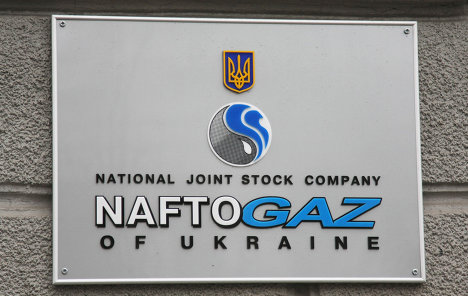 (image credit: Naftogaz.com)
Naftogaz said the Ukrainian regulator had incorporated a shorter amortisation period for the transport system so that it would be fully amortised by 2019, the company said, as Gazprom had made it clear it would no longer be using its system from that year. Tariffs have gone up from 2016-2019 but thereafter Ukraine will be able to to offer gas suppliers more competitive terms for gas transport, it said.
Russian gas which now flows through the Ukrainian system is destined primarily for buyers in central, eastern and southern Europe and Turkey. Direct Stream is the shortest route for delivering gas to these consumers, it said. "Importantly, the Ukraine transport system has already ensured these deliveries for a few decades."
Several countries in the region do not have the physical combination of gas transportation networks in Germany. They can only get gas from the Ukrainian route. There is not enough capacity in the EU for these consumers through northern Germany. Attempting to reroute deliveries in this way will inevitably lead to interruptions in supply in the region and to higher costs for consumers, it said.
"Considering the process of the arbitration cases in Stockholm, we are concerned by Gazprom's plan to use its limited resources on economically unjustified projects... Naftogaz is interested in establishing fair, transparent and market-based conditions for work on the European gas market for all its participants," said business development manager Yurii Vitrenko.
Naftogaz Ukrainy and Gazprom are counter-suing each other: Ukraine is seeking compensation for alleged breach of ship-or-pay terms, and Gazprom is suing Ukraine for alleged breach of take-or-pay terms. Accountants from western companies have been hired to carry out an audit of the Ukraine transport system.
William Powell