Ukraine, Romania Sign Gas Link Agreement
Romania and Ukraine have turned their cross-border transfer point at Isaccea/Orlovka into an interconnection point as defined by European Union regulations, to facilitate cross-border gas flows and provide free and non-discriminatory access to the gas transmission infrastructure.
The agreement that the two countries' transmission system operators signed covers the Transit 1 pipeline, which was used to carry Russian gas to Bulgaria until Gazprom's contract expired. Romania's Transgaz and UkrTransGaz have now brought access and capacity rights into line with European Union network codes. The agreement takes effect on October 1.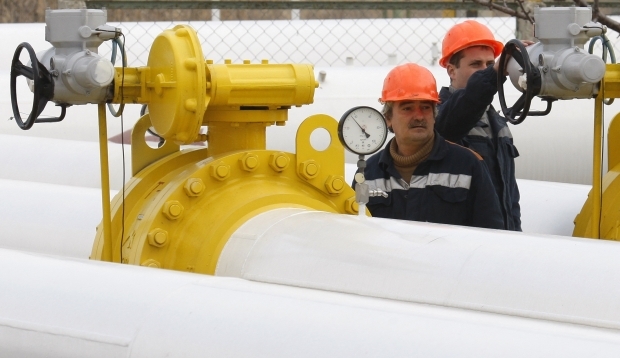 Credit: UkrTransGaz
They said July 20 that the interconnection agreement "fully reflects requirements of the Commission Regulation (EU) 2015/703 of 30 April 2015 establishing a network code on interoperability and data exchange rules. The system operators plan to provide network users with firm and interruptible transportation capacities from Ukraine to Bulgaria, and interruptible reverse flow capacities (backhaul)." Flows will be physical or virtual, depending on the sum of nominations in both directions.
The agreement is part of the regional initiative driven by the European Commission aimed on increasing interconnectivity in central and southeast Europe (CESEC). Together with recently signed interconnection agreements between Greece and Bulgaria, and between Bulgaria and Romania, this interconnection agreement will allow bi-directional gas flows from Ukraine to Greece, thus providing local network users the chance of diversifying supply routes.
The EC said these agreements were a crucial step towards opening the Trans-Balkan pipeline system between Greece and Ukraine to transport gas and trade in line with EU rules.
On July 19, UkrTransGaz invited companies to bid for transit capacity in its system, allowing gas to flow between Hungary, Romania, Poland and Slovakia across Ukraine's territory. The tender is to close early next week.
Two pipelines carry a combined 14bn m³/yr of gas from Russia across the Balkans, one of 8bn m³/yr and one of 6bn m³/yr capacity.
William Powell