UK industry readies for hydrogen [NGW Magazine]
Some of the leading lights in the UK's nascent hydrogen sector gathered for a conference hosted by Mott MacDonald at City Hall in London late May, just a couple of weeks after the long-awaited release of the Committee on Climate Change (CCC)'s 'zero carbon by 2050' report.
It sees a major role for hydrogen across all energy sectors and in storage. Delegates appeared enthusiastic and ready for change, with all agreed on the need and feasibility of a rapid development of the hydrogen economy in order to achieve a zero-carbon system. However, opinion was divided on the extent, and for how long, methane (plus CCS) would be the main feedstock, as opposed to water and electrolysis.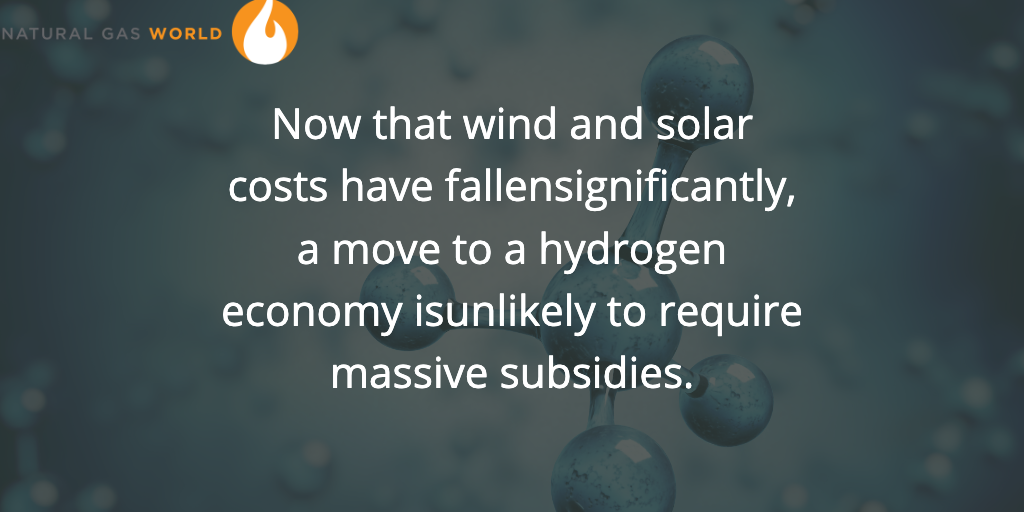 Development of hydrogen production at scale is a key component in any future energy system if climate goals are to be met, according to conference delegates – a view in line with most recent analysis of the issue across Europe3. Most felt that the required technology was already available and industry ready to proceed, but that clear incentives, penalties and regulations were now required from government to provide the final push and a policy framework within which the hydrogen sector could develop. Among other areas, regulation is needed to channel wind curtailment costs into attracting investment for hydrogen plants to utilise that surplus power.
Chris Stark, the CEO of the CCC which is advising the UK government, said that although policy had not yet been put in place, his organisation's zero-carbon report had been well received, and government had promised to act on its findings. "The government needs to legislate as soon as possible, and this can be done as part of the current climate change act… It's a 30-year turnaround, so still possible." He said the UK was well positioned with key assets, such as depleted offshore fields to store carbon and cheap wind power.
He said the technology was already available to make the transition happen: "There are no 'unicorns' in the report – we have all the technologies already," adding that improvements might help, but it could be done now at the same cost (1-2% 0f GDP to zero-carbon by 2050) that had been estimated in 2008 for an 80% reduction. He said there would be a "call to arms" in two key areas – a deep electrification of the economy and a move to hydrogen. "We need a balance, but without both we're not likely to get to net zero… we especially need a fully-fledged strategy for heat by next year, with hydrogen." The deeper electrification would mean a doubling of electricity demand by 2050, he added.
Electrolysis or steam?
In the power sector, there would be a 2040 zero emissions target made possible by CCGT/OCGTs switching increasingly to hydrogen. More controversially, Stark said that "the majority" of hydrogen produced in the UK would come from steam methane reformers (SMRs), which necessitated a strategy for carbon capture and storage (CCS) in order to dispose of the CO2 by-product.
Vattenfall's speaker at the conference, however, said she believed SMR and CCS would only be a bridging technology, and that electrolysis and renewables would quickly take over, although her outlook was not limited to the UK.
Mott MacDonald's energy economist Guy Doyle said the hydrogen chain was complex, with multiple sources and uses, although he noted that SMR, even with CCS, was not zero-carbon. "SMR can be made greener using CCS but there is still some leakage," he said.
He described hydrogen as a bridge between low-cost renewables and consumers, which would require a new production and logistics chain. This would add $30-50/MWh to power costs of $50-70/MWh, making delivered cost about $80-$120/MWh, or $3/kg hydrogen (although we are not at this level yet). If "stranded renewables" with ultra-low cost (desert solar, etc) were used at $2/MWh, then the logistics cost would be higher, with hydrogen carriers (such as ammonia) being required.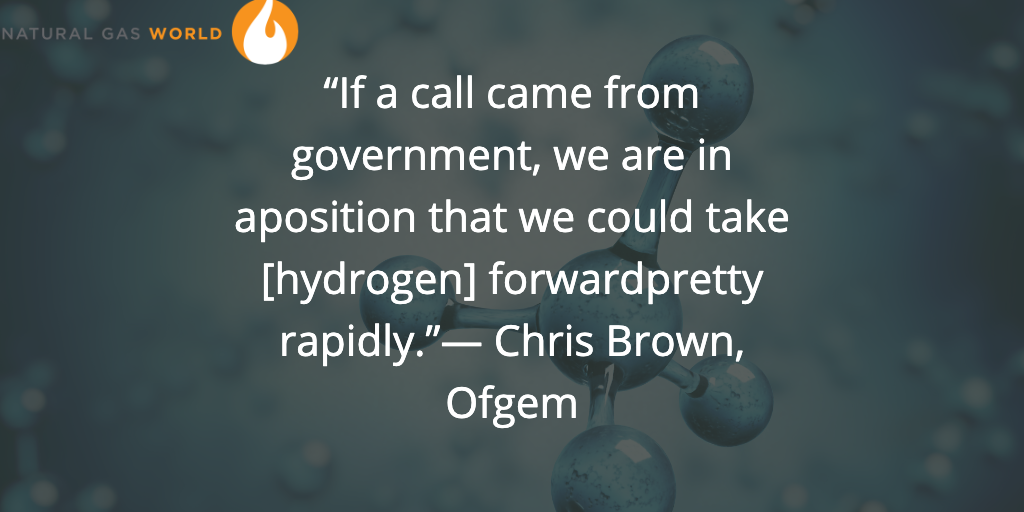 Engie's head of technology & design Alberto Litta said that companies needed to get out and build bigger hydrogen plants: "Photovoltaic prices only fell when utilities started to order GWs of capacity." But, rather than utilities, in this sector the first-movers could be refiners or industry. For example, ammonia producers are coming under pressure to replace hydrogen – a key component of ammonia – produced from methane (also known as 'brown' hydrogen) with green hydrogen, as a part of food chain decarbonisation.
Now that wind and solar costs have fallen significantly, a move to a hydrogen economy is unlikely to require massive subsidies. In its Hydrogen Roadmap report, the European Commission says that during the scale-up of the hydrogen industry towards 2030, it estimates in its 'ambitious' scenario annual investments of just €8bn across the EU, where hydrogen development is most extensive.
Siemens' industry marketing manager, Michael Welch, said plans to make its turbines hydrogen-friendly were proceeding, under its obligations as a signatory of the EU turbine agreement – with 30% hydrogen use on schedule for 2020, and 100% hydrogen by 2030. He said the main problem was not burning the gas, but the high level of NOx emissions, owing to the high temperature at which hydrogen burnt.
National Grid's Innovation Manager Stuart Gregg said his company was working on how to refurbish infrastructure and get it to the point where it could carry hydrogen, with stress fractures an issue. He said developers needed to see price points for hydrogen and carbon before they committed investment. One maker of gas boilers expressed shock at the government announcement that no new natural gas boilers would be built after 2025, but he said that his firm was already working on hydrogen models.
Low-pressure grid operator Cadent's Andy Lewis said the Hynet hydrogen SMR project in northwest England and the greater Humberside hydrogen project were both proceeding to plan and had strong support from other gas grid operators in the UK – not least those in South Wales, which saw depleted fields in the East Irish sea as the nearest option for CCS. A delegate from Vitol was also there, assessing the hydrogen supply options for its 1.240-GW Immingham CHP plant and complex.
Who pays?
The UK regulator Ofgem's head of strategy and emerging issues, Chris Brown, emphasised the need to keep prices down for consumers, particularly vulnerable ones – and said that any hydrogen development needed to be cognisant of that. He said the proportion of current end-user prices that went to funding renewable and social subsidies of various types was 25% of the bill but heading lower. Whether there was any headroom as a result of that to boost the hydrogen energy sector was a matter for future politicians to decide, he added, and hydrogen would probably have to compete with alternative low-carbon pathways.
He was also keen to use markets where possible to get the desired results, especially "because they tend to drive down costs." A carbon tax certainly worked with the market to disadvantage carbon, but there could also be other ways to subsidise hydrogen development, which do not involve placing any burden on customers. He described the current process of subsidising renewables as highly regressive.
Brown said the main sources of funding for innovation in the hydrogen economy were from Ofgem's RIIO (Revenue equals innovation incentives and outputs) programme, which was transitioning from RIIO 1 to RIIO 2 in 2021. Phase 1 will total over £1.2bn, with funded projects including Leeds H21, dual system plans, HyDeploy at Keele University and future billing methodologies for methane/hydrogen mixes.
RIIO 2 would include a strategic innovation multi-year fund for bigger projects, which will be opened up to third parties – beyond network operators. He added that the government department for Business, energy and industrial strategy (Beis) was also active in the area through its energy innovation portfolio, focusing on hydrogen supply and storage.
He concluded that while hydrogen could have a role to play, the extent was unclear at this stage. "The regulator will support government path to net zero targets," but is agnostic about technology and keen to have competition. Nevertheless, the energy sector needed to develop knowledge so that "if a call came from government, we are in a position that we could take [hydrogen] forward pretty rapidly."