Turkish LNG Imports Continue Climbing
Turkey's LNG imports continued to increase in early 2019, despite a sharp drop in overall imports, a report released June 27 showed.
Gas imports dropped by 10.3% year on year in the first four months of 2019 to 17.93bn m3, Turkey's Energy Market Regulatory Authority (Emra) reported. However, LNG imports increased by 16% to 5.18bn m3 over the same period. Imports from the US soared from 191mn m3 to 804mn m3 during the four month period.
That saw pipeline imports fall by 19.6% to 11.918bn m3. Purchases from Russia were hit hardest, as they dropped 39%. Imports from Iran declined 2.5%. However, Azeri gas purchases grew by 48%, driven by the implementation of the Trans Anatolian gas pipeline (Tanap) in the middle of last year.
Turkish pipe gas imports during January-April (mn m3):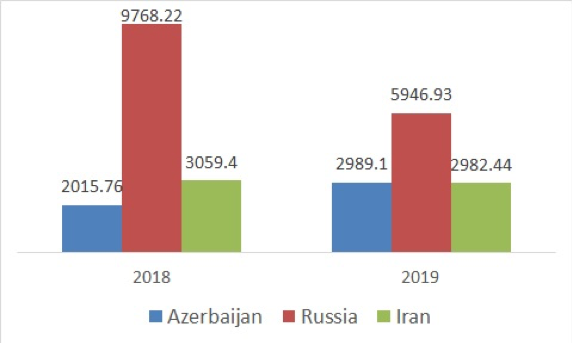 Source: Emra
Despite the sharp decline of imports, Turkish consumption dropped by no more than 1% to 20.115bn m3. That saw stored gas used to make up the difference, with the 1.47bn m3 volume in underground facilities and LNG terminals at the end of the period around half the level recorded in April 2018.
Turkey's gas exports to Greece also increased in January-April, by 22% year-on-year to 227mn m3.