Turkey Seeks Israeli Deals
A delegation of Turkish businessmen headed by Ahmet Zorlu, a billionaire with interests in the energy sector, visited Israel last week in the wake of the two countries' reconciliation agreement.
Zorlu Group, one of the biggest in Turkey, is already involved in the Israeli energy market through a 25% holdings in Dorad, a new gas-fired generation plant, in partnership with Israeli Edeltech. The plant was built as part of the reform in the local electricity market.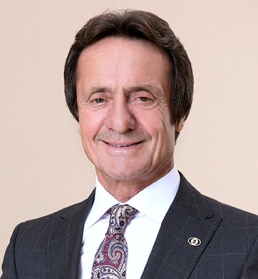 Ahmet Zorlu (Credit: Zorlu Group)
Zorlu, who is regarded an ally of Turkey's president, Recep Tayyip Erdogan, took part in an inauguration ceremony for two power plants and met the Israeli energy minister, Yuval Steinitz. In the ceremony, Zorlu said that Turkey was waiting for Israeli natural gas, according to Yedioth Ahronot, a daily.
Steinitz said that he hoped that the normalization would lead to stronger economic ties between Israel and Turkey in general, and in particular to the export of Israel's gas to Turkey. Even during the six-year crisis between Israel and Turkey, economic ties remained strong and the trade between the two countries grew continuously.
According to another report, more practical negotiations between Turkish and Israeli companies started last week when a senior Turkish executive visited Israel for talks. According to earlier media reports, a 15-strong Turkish consortium will stump up $2.5bn to finance a 500-km sub-sea pipeline from Leviathan to Turkey.
Ya'acov Zalel