Israel Relaxes After First Export Deal
Israel energy minister Yuval Steinitz celebrated the first natural gas export contract from Israel, signed September 26 between the Leviathan Partnership and Jordanian power generator Nepco, hailing it as an "historic day for the Israeli energy industry." He added that it disproved the claims made by the opponents of the regulatory framework which he had championed.
The deal follows 18 months' pursuit of an export deal, made harder by the Regulatory Natural Gas Framework. He promised that the state would reap the rewards with an expected windfall of hundreds of billions of shekels in taxes.
Delek Drilling & Avner CEO Yosi Abu said: "The signing of the export agreement between the Leviathan project and the National Electric Power Company of Jordan (Nepco) is a historic day and positions the Leviathan Project in the centre of the regional energy map. The supply of natural gas to Jordan will enable the people of Jordan to benefit from the same clean, efficient and economical energy source as in Israel and will contribute to the continuing economic growth and prosperity of the respective economies of Jordan and Israel."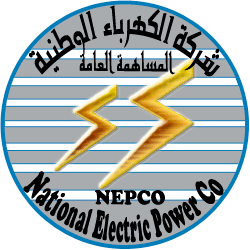 Noble Energy's senior eastern Mediterranean official J Keith Elliott said: "The partners in the Leviathan project will continue to pursue long-term agreements with other customers in the eastern Mediterranean, including in Egypt, Turkey and the Palestinian Authority. We look forward to supplying natural gas resources for energy and economic development to the people of Jordan. This first gas sales and purchase agreement for Leviathan further underpins the volumes supporting project sanction. Including Israel sales contracts, this brings total contracted volumes to between 400 and 450mn ft³/d.
"The approved Plan of Development incorporates an expandable platform, which will enable us to accelerate Leviathan first gas while maintaining the ability to increase production capacity to meet growing future demand. While continuing to advance negotiations with additional Israeli industrial and power companies and other regional customers, we are also progressing the other work streams necessary for a Final Investment Decision as early as the end of 2016."
The deal would supply Jordan with 40% of its annual energy needs for power generation. Before it was signed Nepco conducted feasibility and technical studies that indicated that Israeli gas would yield an annual profit of $300mn. The Israeli gas would also cut the costs of power generation and avert electricity prices hike.
However, opposition to the deal in Jordan is still rampant. ""The government prefers to support the terrorist Israeli entity with billions of dollars through the deal instead of investing in renewable energy projects and creating jobs for Jordanians who suffer from high unemployment rates," said the Jordanian National Campaign Against the Gas Agreement with the Zionist Entity," reported the Jordan Times.
Ya'acov Zalel