Total Sells Speciality Manufacturer Atotech to Carlyle
French major Total has sold off its global manufacturer of high technology plating solutions, Atotech, to Carlyle Group for $3.2bn, or 12 times its adjusted pre-tax earnings, it said October 7.
Carlyle is a global alternative asset manager with assets in Asia, Europe and the US through its significant range of investments, and is one of the most experienced private equity investors in the global chemicals industry, it says.
Carlyle is also an experienced investor in upstream oil and gas through its CIEP fund, with interests in Black Sea Oil & Gas (offshore Romania), Discover Exploration (UK), Mazarine (onshore Tunisia) as well as downstream through its Varo Energy refining joint venture with oil trader Vitol.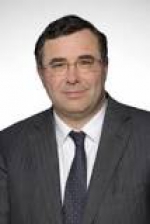 Total CEO Patrick Pouyanne (Credit: Total)
In common with other majors, Total is doing what it can to high-grade its portfolio since the oil price fall of mid-2014. "This transaction is part of Total's portfolio management strategy, which aims to align the group's asset base with its business ambition. It also forms part of the $10bn divestment program over 2015-2017 announced by the group," said Total CEO Patrick Pouyanne.
Total is still in the market for new assets though, buying this year the Belgian energy retailer Lampiris and advanced battery manufacturer Saft. It also bid for Papua New Guinea LNG player InterOil, although in this case it was beaten by a higher bid from US ExxonMobil.
William Powell