Total Seeks Better Terms for Baku's No 2 Field
Azerbaijan has extended the deadline for French major Total to submit the development plan for the first phase of the country's second biggest gas field, Absheron, which contains 350bn m3 of gas and 45mn metric tons of gas condensate.
The project is similar to Shah Deniz, but on a smaller scale: it is divided into two phases, based on a production-sharing agreement (PSA). The first phase is projected to produce 5bn m3/yr and the second another 8-10bn m3/yr. The project participants are state Socar with 40%, French Total also with 40% and Engie with the remaining 20%.
Total, as the operator of project, had been projected to submit the development plan 14 months after it completed preliminary front end engineering design (Feed) of the field in July 2015, but the date was postponed to November 2016, extended two months earlier.
Azerbaijan has already met Total half way on on occasion: last year it allowed it to place the platform in the shallow waters of the Caspian Sea, outside the PSA area, to reduce the costs.
However, an industry source told NGE that Total is now seeking further compromises to improve the conditions.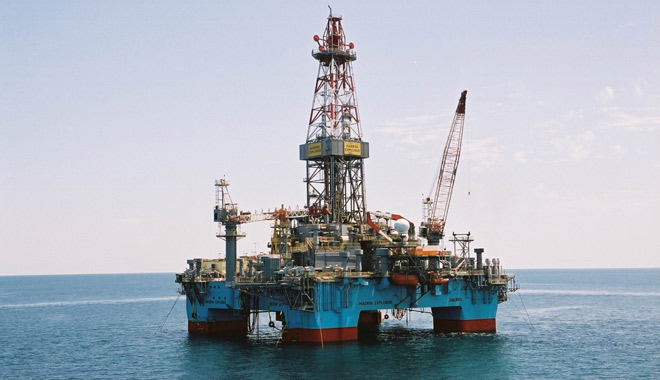 (image credit: engie-ep.com)
"Total wants to sell gas at higher prices in domestic markets, but Baku is keen to purchase the gas at a fixed, low price, regardless of global gas price fluctuations," he said, adding that Total is also demanding an "amendment to the PSA's conditions", but Socar has so far refused this request.
A Socar official also told NGE in May that "Total Vice President for Azerbaijan, Kazakhstan and Tadjikistan, Thierry Darrigrand, said during a meeting with the deputy energy minister of Azerbaijan Natig Abbasov that the company needs support with the export of gas produced from the Absheron field, but so far the French company has not solved the main issue – how to sell its gas. Total declined to comment.
For Absheron Phase-1, about $5-$7bn capital expenditure should be spent, including the construction of offshore platform as well as a new terminal. The investment plan for Absheron Phase-1 is not due until 4Q17, but it seems the sides are attempting to secure their interests as much as possible. However, the possibility of cancelling the agreement between Socar and Total is still high.
Total sold its 10% interest in the Shah Deniz field and the South Caucasus Pipeline to TPAO, the Turkish state-owned E&P company, in 2014.
Ilham Shaban