SOLD OUT
NGW's Editor in Chief, William Powell, moderated a roundtable discussion with our Advisory Board and invited Speakers about "The Challenges of Natural Gas in the Energy Transition" on October 25th 2018 between 9am and 12pm at the Hotel Pullman St. Pancras, London.
The only certainty is that natural gas will have to compete fiercely with other energy sources for both market share and financing. In order to remain relevant and competitive, the gas industry must adapt, remain flexible, and continue to improve its impact on the environment. The industry must seek out new business models and creative solutions to undertake major infrastructure projects, work hard to gain—and sustain—public support for greater natural gas use, and ultimately offer a competitive product to consumers around the world.
We discussed the different elements regarding natural gas:
- Pricing/competitiveness
- Financing (infrastructure)
- Climate
- Advocacy
- Technology
This event was exclusively for NGW Basic and NGW Premium Subscribers of Natural Gas World.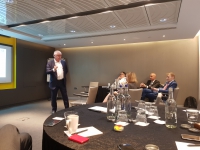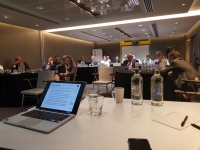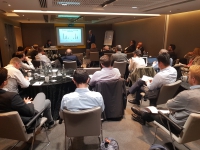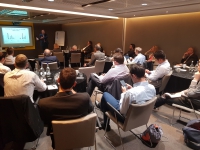 Not a Subscriber yet? Please visit our Subscribe page to learn of how Natural Gas World provides insights into global gas matters (remember, the event is only open to Basic ($75.00 p/year) or Premium Subscribers ($198.00 p/year)).
For more information please contact:
João Salviano - joao.salviano@naturalgasworld.com
Lili Jenei - lili.jenei@naturalgasworld.com