The 26th International Conference "Oil and Gas of Turkmenistan" opened in Ashgabat
The Conference is organized by the State Concerns "Turkmengaz", "Turkmennebit" and State Corporation "Turkmengeology" in partnership with Turkmen Forum and UK-based GaffneyCline.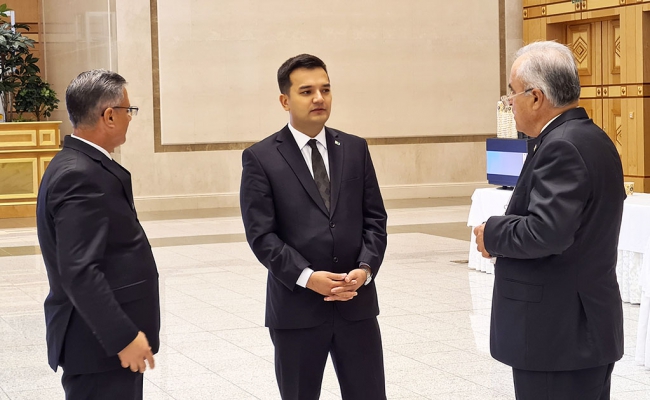 Due to international travel restrictions, the event is held in live and online formats with the arrangement of online streaming on Zoom Professional platform. This approach will also be used to organize meetings on the sidelines of the Conference with the management of the Turkmen oil and gas sector.
The Conference brought together representatives of over 150 international companies, including such energy giants as SOCAR, CNPC, PETRONAS, LUKOIL, DRAGON OIL, ARETI International Group, Yug-Neftegaz as well as senior management of energy organizations, delegates from major international financial institutions. Over 400 participants take part in the Conference.
Topic of the plenary session of the Conference is «The future of energy», where Batyr Amanov – State Minister, Chairman of State Concern "Turkmengas" delivered the keynote speech on.
For the first time the Secretary General of Organization of the Petroleum Exporting Countries (OPEC) HE Mohammad Sanusi Barkindo participates in the international Conference.