Suncor Makes Gas Switch at Oil Sands Facility
Canadian oil sands producer Suncor said September 9 it will invest C$1.4bn (US$1.06bn) to replace coke-fired boilers at its oil sands base plant in northern Alberta with two gas-fired cogeneration units.
The cogen units will provide steam for Suncor's extraction and upgrading operations and deliver 800 MW of power – about 8% of Alberta's current electricity demand – into the provincial power grid. They will also provide a much-needed demand boost for Alberta's struggling natural gas producers.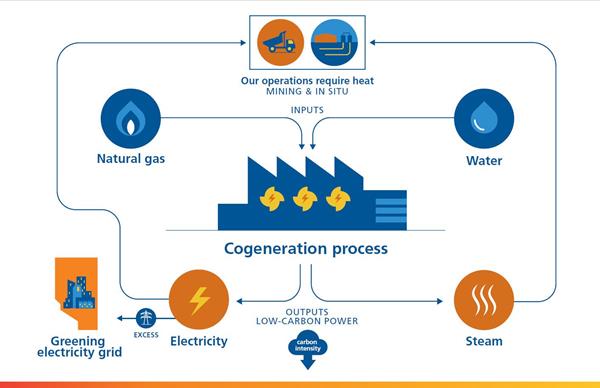 "This project generates economic value for Suncor shareholders and provides baseload, low-carbon power equivalent to displacing 550,000 cars from the road, approximately 15% of vehicles currently in the province of Alberta," Suncor CEO Mark Little said.
Replacing the coke-fired boilers with cogeneration will reduce greenhouse gas emissions from the base plant by about 25%, Suncor said, and will cut sulphur dioxide and nitrogen oxide emissions by 45% and 15%, respectively.
Lower operating costs associated with the cogeneration units are expected to contribute to Suncor's goal of increasing free funds flow by C$2bn by 2023, when the units are expected to enter service.