Subsea 7 Lands Job Off Norway
Subsea 7 has been awarded a five-year contract by Norwegian Statoil, worth between $150mn and $300mn for the provision of subsea inspection, repair and maintenance (IRM) services on the Norwegian Continental Shelf (NCS), both companies said May 9.
Under the agreement, Subsea 7 will provide IRM services for Statoil's 560 subsea wells on the NCS. The service includes onshore project planning and offshore operational execution and to be carried out by the Seven Viking vessel for subsea operations. Offshore activities will begin next January. Project management and engineering support will be executed from i-Tech Services' office in Stavanger, Norway.
"The award of this long-term IRM contract acknowledges the capability and high standard of performance i-Tech Services has established over decades of providing IRM services to Statoil. This is a renewal of our existing contract, where we have continuously delivered excellent support. It proves the concept of Seven Viking, which is the only vessel of its kind in the world. Over the course of the contract we look forward to introducing new innovative technologies, including remote controlled operations from onshore", i-Tech Services senior vice president Steve Wisely said.
NCS production: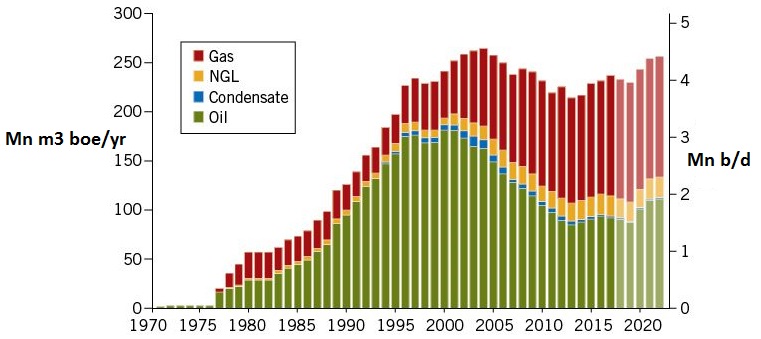 Source: Norwegian Petroleum Directorate
"Around half of Statoil's NCS production comes from subsea wells. Inspection, maintenance and repair on our subsea fields are key to maintain safe and efficient operations", head of operations technology on the NCS Kjetil Hove said.