Statoil's Gas Discovery has Potential for Snohvit
Norwegian Statoil made a small gas discovery while prospecting for oil in the Blamann well in the Hammerfest basin, between the Snohvit and Goliat fields in the Barents Sea, it said July 17. Recoverable volumes are estimated at 2-3bn m³.
Statoil's licences in the region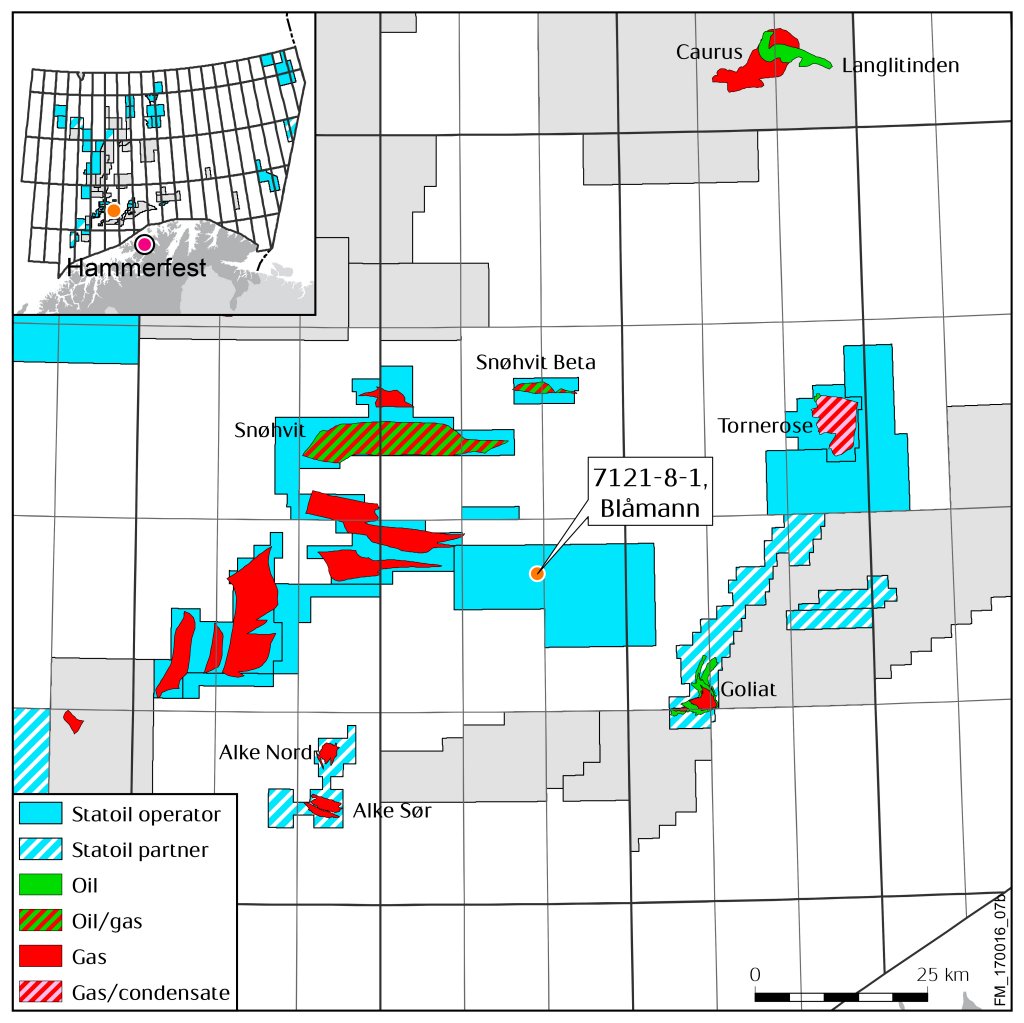 (Source: Statoil)
Statoil said this was not the result it was hoping for but the discovery had "the potential to contribute additional resources to the Snøhvit project."
It is the second discovery in Statoil's 2017 Barents Sea exploration campaign, following the Kayak oil discovery announced on 3 July. The well was drilled by the Songa Enabler semisubmersible drilling rig, which will now move on to the Hoop area to drill the Gemini North prospect in licence PL855, northeast of the Wisting discovery.
William Powell
---
Natural Gas World welcomes all viewpoints. Should you wish to provide an alternative perspective on the above article, please contact editor@naturalgasworld.com
Kindly note that for external submissions we only lightly edit content for grammar and do not edit externally contributed content.