Socar Grows Overseas
Socar's three-year-long fight to buy 66% of Greek gas transmission system operator Desfa ended unhappily November 30, but Azerbaijan state-owned oil company Socar plans to continue to expand abroad.
Socar Investment Department told NGW December 5 that the company has invested $4.487bn in foreign projects in total as of the beginning of 2016, of which about three quarters – $3.334bn – were spent in Turkey. "Socar has invested $414.5mn in Switzerland, $334.3mn in Georgia, $280.8mn in Ukraine and $71.3mn in Romania," it said.
At the start of December, France's Total announced that Socar had bought a 26% stake in an LNG regasification terminal in Cote d'Ivoire with a capacity of 3mn mt/yr (4.15bn m³/yr). The CI-GNL (Ivory Coast LNG) consortium has been awarded rights to build and operate the terminal.
The head of Socar's investment department Vagif Aliev told NGW that the company has been diversifying its revenues from various sectors. "Despite the low oil price we could continue profitable business activities. We would complete several major projects in Turkey by 2018 and this would be a milestone year for Socar's revenues."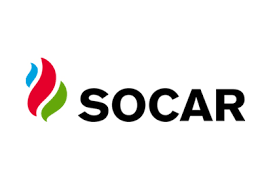 He also referred to Socar Aurora Fujairah Terminal, saying that this project expanded the company's activities in far markets and Socar earned AZN 948mn ($532mn) from this project in 2015, about AZN 257mn more than the previous year." The currency was worth $1.25 in 1Q 15, but it was worth only half as much by the year-end.
Socar Aurora Fujairah Terminal is a joint venture of Socar, Aurora Progress and the government of Fujairah.
The facility is an oil products storage, handling fuel oils, cutter stocks, gasoline, naphtha, middle distillates (diesel, gasoil and jet fuel) and blending components.
Georgia
Georgia was the first overseas market Socar invested in, providing oil products and establishing fuelling stations in 2006. As of end-2015, Socar Georgia Petroleum has imported 3.336mn mt of gasoil and gasoline. The company owns 114 filling stations in Georgia, comprising 105 gas stations, 8 compressed natural gas staions and one LPG station.
Alongside the oil products sector, Socar has been involved in Gerogia's natural gas sector. Tbilisi requested imports from Baku after Russia increased the gas price for Georgia from $180 to $320/"000 m³ in 2007, compared with the previous year. Azerbaijan responded with supplies to Georgia at $150/"000 m³.
Then the ex-president Mikhail Saakashvili awarded Socar the gas distribution system for 9 regions at a symbolic price of $1. Since then, Socar has expanded its activities and now operates the gas distribution grids for all regions. Its operation of the Georgian system in 2009 predates its operation of the Azerbaijan system by 30 months.
Socar Georgia Gas company, established in 2007 has expanded its activities and currently has more than 500,000 clients and has expanded the gas grid by 5,634 km as of 2015. Socar Georgia Gas company plans to invest more $250mn by the end of 2017.
Socar also purchased Russian Itera-Georgia's all stakes in 2013 and renamed the company Socar Georgia Gas Distribution, engaging in gas purchase and sales activities. During this year, Socar also purchased Sacorggazi and established Socar Sacorggazi which builds gas distribution systems.
Socar also owns all of a Black Sea terminal at Kulevi to transit Turkmenistan, Kazakhstan and its own crude, oil products and petrochemical products through the Black Sea.
Socar has been the biggest tax payer in Georgia since 2009 and its revenues from these projects reached AZN 748mn in 2015.
Turkey
Turkey is Socar's number one partner, becoming a shareholder of Turkish Petkim petrochemical complex in 2008 with an investment of $2.05bn. Petkim's shareholders are Socar Turkey Petrokimya (51%), Socar Turkey Enerji (5.3216%) and the rest of the shares are in free float on the stock exchange.
After that, Socar has become 100%-shareholder of Star oil refinery with a value of $5.67bn, Petlim port worth $400mn and Socar Power worth $100mn. Socar also has several projects, related to Trans Anatolian gas pipeline (Tanap), expected to cost $9.3bn and aimed at delivering 16bn m³/yr of the second stage of Azerbaijan's Shah Deniz field's gas to Turkey (6bn m³/yr) and the European Union by 2021 initially. The final capacity of pipeline would be 31bn m³/yr. Deliveries gas to Turkey would start in 2018.
Currently Azerbaijan exports about 6bn m³/yr gas to Turkey from Shah Deniz stage 1. Azerbaijan's Southern Gas Corridor Co owns 58% share in Tanap. The Star refinery with 10mn mt/yr capacity is projected to become operational by 1Q18, while the Petlim project is due to start next year.
Currently several companies, affiliated to Socar are active in various fields in Turkey from terminals to gas, oil products and power sectors. Last year, Socar's revenues from Turkey reached AZN 2.571bn, about AZN 375mn more than in 2014.
Socar also has a 25% stake in the Baku-Tbilisi-Ceyhan oil pipeline, of which 1,078 km are in Turkey. Socar plans to increase investments in Turkey to $18bn by 2020.
Ukraine
Socar Energy Ukraine started its activities in 2008 and currently has 51 gas stations. Socar plans to double this figure in coming years. Socar also has two fuel bunkering facilities. Socar LPG was set up in May in Ukraine to sell liquid petroleum gas.
Romania
Socar Petroleum was established in Romania in 2011 and currently has 35 gas stations. The company plans to launch more 10 gas stations there in 2017 and increase this to 100 in coming years.
Socar Trading
One of Socar's major markets is Switzerland, where it purchased 170 gas stations as well as two jet-fuel storage facilities from ExxonMobil for $340mn in 2012.
The office of Socar Trading Company, engaged in crude oil sales was inaugurated in Switzerland in 2008. The company sold 253mn barrels of crude oil in 2015, of which 166mn barrels were Azerbaijan's own oil. It also sold sold 14mn barrels of oil products last year.
Geneva-based Socar Trading also opened an office in Canada this year to sell the local company's oil products there. The company also plans to open an office in Houston. Socar Trading also plans to become involved in the LNG market by 2020.
Socar Trading also won a tender with a consortium including Germany's Siemens to supply LNG and build a re-gasification facility for the island of Malta and build a gas-fired power plant costing €175mn.
Ilham Shaban, Dalga Khatinoglu