Socar eyes Bulgaria's UGS expansion
Azerbaijan state oil company Socar is interested in participating in the expansion of Bulgaria's underground gas storage (UGS) facility at Chiren, Bulgaria's energy ministry said. Its capacity is 550mn m³ but it could be doubled.
"UGS is an important prerequisite for plans to set up a Balkan gas hub in Bulgaria, where Azerbaijan has been considered as participant and gas supplier," the ministry said. The hub will be a physical network initially but it could develop into a virtual trading point if enough buyers and sellers were confident about the rules of the game.
"We are planning to bid for the UGS expansion project in Bulgaria and are waiting for tender announcement," Murad Heydarov, head of Socar Balkan (SB), told NGW. SB was set up to coordinate Socar's business in the region.
According to Bulgaria's deputy energy minister Zhecho Stankov, the government is working to accelerate the diversification of Bulgaria's energy supplies through the construction of interconnectors with neighbouring countries.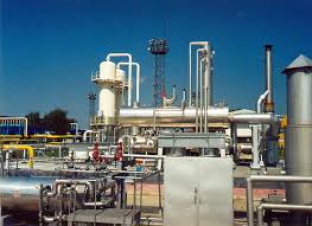 Chiren storage facility (Credit: Bulgartransgaz)
The key to energy security of the country are the interconnectors Greece-Bulgaria (IGB) and Turkey-Bulgaria. "The two projects supported by the existing national transmission system will provide access to the Southern Gas Corridor, not only for Bulgaria but also for the countries of southeast and central Europe," he said, adding that IGB is on the list of European Commission's seven priority projects for energy supply.
According to Bulgaria's energy ministry, Socar is among the bidders for IGB capacity. The company requested 50mn m³/day of IGB capacity during non-binding market test. Socar said it was interested in reserving "at least the same capacity in the second binding phase of the market test," now under way.
"Socar is cautious about applying for more IGB capacity at this stage but with more offshore gas fields coming online in future it could expand its gas export operations in southern Europe," said company sources wishing to remain anonymous.
Bulgaria plans to receive 1bn m³/yr from the Shah Deniz 2 project in the Caspian from 2020, when exports to Europe start. According to Stankov, who visited Baku September 29 for a Bulgaria-Azerbaijan economic co-operation meeting, there were also discussions about Socar supplying gas from other fields in Azerbaijan.
"We agreed to consider the possibility of increasing the amount of gas supplied from Azerbaijan to Bulgaria. The detailed discussions will be within the joint oil and gas working group established between the energy ministry and Socar," said Stankov.
Kama Mustafayeva