Shana: Several Foreign Firms Interested to Join Iran-Oman Gas Pipeline
TEHRAN, June 12 (Shana) -- Seven foreign companies have declared interest to join Iranian companies in construction of Iran-Oman undersea gas pipeline, Managing Director of National Iranian Gas Exports Company (NIGEC) Alireza Kameli said.

Speaking to Shana, Kameli added that immediately after end of studying phase and signing the contract, the Iran-Oman gas pipeline will be constructed in two years.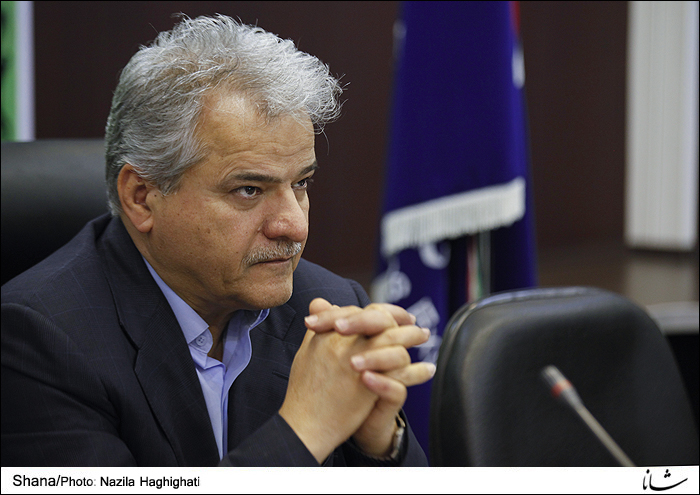 Managing Director of National Iranian Gas Exports Company (NIGEC) Alireza Kameli (Photo: Shana)

He noted that Iran can not enter serious negotiation with the foreign companies till release of surveying and geodesy results.

By implementation of this gas export pipeline, current capacity of 1 billion cubic feet of Iran gas export to Oman will increase to 1.5 billion cubic feet, Kameli added.
He said National Iranian Gas Company (NIGC) and Iranian Offshore Engineering and Construction Company (IOEC) as well as the Omani company responsible for the project have already held several trilateral talks.
Kameli called the negotiations between Iranian and Omani side positive, adding that surveying and geodesy of Iran part of the pipeline has been done and for the Omani part, it is underway.
He expressed hope that the final results of surveying and geodesy will be concluded in the next three months ahead of us.
Top Iranian and Omani officials including the petroleum ministers of the two states have underlined the importance of execution of Iran-Oman undersea pipeline, the official added.
He said that all preparations needed for execution of the project including the formation of joint venture is underway.
The 400-kilometer pipeline, stretching from Iran to Oman is defined in two onshore and offshore sections. Land part of the gas pipeline extends for 200 kilometers from Rudan to Mobarak Mount in southern Hormozgan province. The seabed section between Iran and Sohar Port in Oman will stretch for another 200 kilometers.
According to reports, the construction of the subsea pipeline is estimated to cost $1.5 billion.
Iran and Oman have signed basic agreements based on which Iran will export a daily amount of 28 million cubic meters (mcm) of gas to Oman. Almost a third of the gas will be used in spare liquefaction facilities of Oman's Qalhat plant and the rest will be consumed in the Persian Gulf sultanate's domestic market. Iran will accordingly use the LNG produced for exports to European and Asian markets.