SHANA: First Train of Phases 20&21 Refinery Operational
TEHRAN, Aug 29 (Shana) – The first train of the refinery facilities of phases 20 and 21 of the supergiant South Pars Gas Field came online on Sunday once the gas recovered from phases 6, 7 and 8 of the field was injected to the facility.
The refinery sweetens the sour gas it receives from the phases for injection to the national gas distribution trunklines.
Phase 20 and 21 development projects are being carried out in two offshore and inshore sections and are aimed at production of 2bcf/d of natural gas and 80,000 b/d of gas condensate.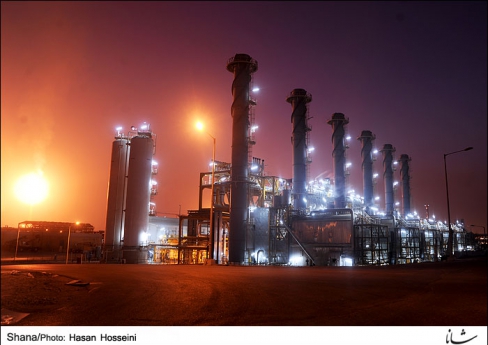 Shana/Photo: Hasan Hosseini

Oil Industries' Engineering and Construction is developing the projects under an EPC contract.
Operator of the phases Alireza Ebadi has said the two projects will become operational by the end of the current calendar year to late March 2017.
The second train of the refinery is ready for startup as well, he has recently said.
A while ago, the platform of phase 21 was installed at its offshore spot. The structure will start gas recovery by January 2017.
Shana