Shah Deniz 2 To Flow Next Week
The first commercial gas from the BP-operated Shah Deniz 2 (SD2) field offshore Azerbaijan will be transported via Trans Anatolian Pipeline (Tanap) next week, BP CEO Bob Dudley told the 27th World Gas Conference June 27. "Next week, we will witness the first commercial shipment of SD2," he said, but without mentioning the actual date.
However a BP source has told NGW that gas deliveries will start July 1 and reach Eskishehir in northwest Turkey.
The Azerbaijan Gas Supply Company (AGSC) will sell these volumes to Turkey's Botas. A government source told NGW that Botas has ordered 2bn m3 gas from consortium within a year by July 2019.
The first stage of the 2000-km Southern Gas Corridor (SGC), from Azerbaijan's Caspian shores to Eskiseher in northwest Turkey, started up May 29 with volumes supplied from Shah Deniz 1 (SD1) in Baku. The opening ceremony of Tanap was also held at the pipeline's main Turkish offtake point at Eskisehir June 12. Now SD2 gas can be used to fill Tanap too.
Gas deliveies from SD2 will rise gradually to 16.16bn m³/yr by 2020, of which Turkey will take 6bn m³ with the rest going to the European Union. In all, SGC from Azerbaijan to Italy will be 3,500 km long and be fully operative in 2020, when the final westernmost Trans Adriatic Pipeline (TAP) leg starts up - although there is uncertainty about the latter coming from the new Italian government.
SD2 participants are operator BP with 28.8%, Turkish state upstream producer TPAO 19%, Azerbaijan's state-owned Socar 16.7%, Malaysian state-run Petronas 15.5%, Russian independent Lukoil 10%, and Iranian state Nico 10%.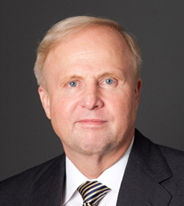 BP CEO Bob Dudley (Credit: the company)