Serinus Starts Romanian Gas Flows
Jersey-based Serinus Energy has started flowing gas in Romania, having started up production some eight months later than planned. The Moftinu gas plant is processing gas from three wells and flowing it into the grid, it said April 26. More wells are lined up.
CEO Jeffrey Auld (pictured below) told NGW that the company was glad to finally be producing: the gas is sweet and dry, between 92% and 94% methane, and less than a kilometre deep and flows to surface fom three wells – Moftinu-1003, 1007 and 1000 – without the need for hydraulic fracturing.
After treatment at the 15mn ft³/day processing plant it meets the grid operator's hydrocarbon dewpoint and water dewpoint specifications and is sold day-ahead to the international trading house Vitol. Prices are similar to the Central European Gas Hub in Austria, and day-ahead price [as of late April] is about $14/'000 ft³. Initial sales during the commissioning period will be day-ahead nomination, but once operations bed down Serinus will be selling the gas monthly to Vitol and so Serinus will be free to focus on more exploration and production, Auld said.
But Serinus also has a gas trader licence so it can nominate cautious amounts to Vitol, to avoid penalties for under-delivery, and sell any excess itself that it manages to produce in the early stages. Commissioning should only take a few weeks to complete though and he said there was plenty of confidence in the wells: they had been subjected to prolonged testing over a period of days and as the choke is eased, so the gas output will rise.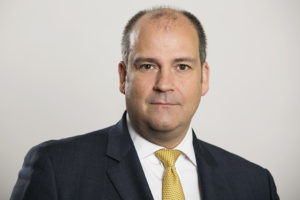 Auld dismissed fears about changes to Romania's legislative framework, and its impact on the market or ability to export gas. "We have no concerns about political grand-standing regarding domestic price caps under emergency ordnance 114, or limiting exports. The pressure on the Hungarian side of the border is 22 bar, and on the Romanian side, 16 bar. There is only one way gas can flow. It will be four or five years before Black Sea production means that exports became an option for Romania, and although fiscal instability is always unwelcome where producers are concerned, Serinus' management team is equipped to deal with emerging markets risk. We understand that Vitol is taking the gas for local sales, not stockpiling it for export," he said.
Each well on test was able to flow about 6mn ft³/day and more are planned for the Moftinu region, north of where the well is, towards the border with Hungary. Gas resources can only be booked as reserves if there is a sales contract for them, but he is confident that there is a lot of gas waiting to be produced, sold and booked as reserves. Some analysts think there could be 70mn boe to be produced. More seismic will be shot later this year.
Auld said Serinus is permitting so cannot be certain when it will be able to start shooting seismic. At north of Moftinu, which has the sales agreement, Serinus has booked proven reserves of 1.5mn barrels of oil equivalent, and another 900,000 boe of probable reserves.
If more gas is found commercially, Serinus has the choice of building a processing plant nearby or a pipeline to the existing plant. It is cheaper to build a processing plant than a pipeline for distances above 15 km, he said. The existing plant's capacity can be extended by adding more units – this is a straightforward operation, in normal circumstances, and very common in North America, he said.
Auld did not go into details about the lawsuit, which Serinus initiated in Alberta in February of this year, seeking more than US$25.4mn in damages for chronic mismanagement as well as misappropriation of funding. This led to failures to to deliver the completed and tested low-temperature separation and triethylene glycol units needed to complete the Moftina plant. The two units were originally contracted to be delivered in January 2018, but were not shipped until January 16 2019 and then found they did not meet the design specification or had missing components.
Auld said: "Our Romanian contractor Confind did a very good job; the delays were caused by their Canadian subcontractors Aval and Kocken, responsible for fabrication, which filed fraudulent documents, that made us believe that the project was further advanced than it was and so release more money under the EPC contract. The processing plant was due to be completed some eight months earlier than it was. We spotted two invoices for equipment that would necessitate a payment to Aval and Kocken, under the contract terms.
"A number of companies in this sector in N America are struggling financially. So they claim that a milestone is reached, triggering payments from the operator. Apart from fraud, equipment was also not assembled as it should have been, and parts were missing. The case began in late February but I cannot say when it is likely to conclude."