Why Gas Is the Ultimate Future Fuel: Saudi Aramco [NGW Exclusive]
Saudi Arabia was built by oil, but natural gas is shaping its future. In fact, that trend applies to most countries' economic growth plans. One of the cleanest, most cost-effective fuels for power generation, industry, transportation, and numerous other sectors worldwide, gas is the ultimate future fuel.
Saudi Aramco, the world's leading integrated energy and chemicals company, is making natural gas a strategic focus. Here's why we see gas as the roadmap to a more prosperous, sustainable future – and how innovation is helping us tap its tremendous economic and environmental potential.
Past Is Prologue
To put our future aims in context, it's important to see the central role that non-associated gas – found in natural gas reservoirs that do not contain crude oil – has historically played at Saudi Aramco. Our exploration of the Kingdom's abundant natural gas began in 1956, with total production of 12bn ft³ by the late 1960s.
The next milestone was 1977's Master Gas System (MGS). With four natural gas liquids (NGL) processing plants, three major export terminals and a cross-country pipeline network, the megaproject provided a sturdy backbone for Saudi Arabia's nascent industrial network, and drove the more economic practice of using or selling virtually all the gas associated with oil production, rather than burning it off.
The MGS has achieved 100mn metric tons (mt) of CO2 avoidance over the past 40 years, thanks to that early decision to minimise flaring.
Fuelling the Future
These landmark developments laid the groundwork for the next phase: the strategic decision to substitute gas for oil in power generation. As Saudi Arabia enters a new phase of growth with Vision 2030, the Kingdom's economic transformation program, energy demand is rising in the facilities and industrial sectors.
Using cleaner-burning natural gas for electricity and freeing up liquid fuels for export and for value-added products like petrochemicals carries huge economic and environmental benefits, and diversifies the energy mix. Over the next decade, Saudi Arabia is taking clean gas to more than 70% of our utilities fuel mix – that's among the highest rates in the world.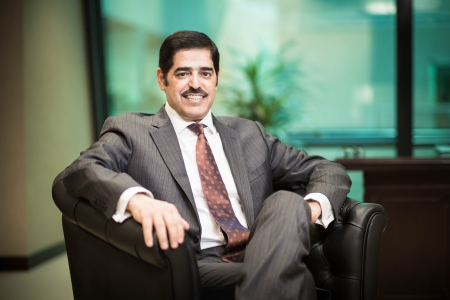 Taking advantage of the MGS's built-in expansion capacity, new gas projects are underway to meet growing demand for gas in household electricity, heating and cooling installations, water desalination plants and chemical industries. Our Hawiyah and Haradh Gas Plant Expansion projects, Fadhili Gas Plant, South Ghawar and Jafurah incremental ventures, and a few other endeavours, will boost Saudi Aramco's total gas production by 5bn ft³/d over the next decade.
In addition to addressing power generation, gas energy will be used in the form of liquefied natural gas (LNG) that can be stored in tankers and shipped around the world for industrial use. Compressed natural gas (CNG) and liquid petroleum gas (LPG), used to fuel many types of transportation including cars, trucks, buses, tractors and other vehicles specially designed to run on natural gas, is another major future use.
Several high-potential unconventional gas reservoirs are currently being explored, drilled, and tested in different parts of Saudi Arabia; these include long horizontals and highly complex multistage hydraulic fracturing, novel completions assemblies and fracturing fluids systems to fracture, produce, and sustain gas rates and commercialise development.
To address demand for natural gas, ensure continuity of supply and mitigate seasonal fluctuations, underground natural gas storage is being pursued for implementation in Saudi Arabia. Depleted gas reservoirs are potential gas storage locations, and studies confirm project feasibility.
Detailed computation and design are conducted to define the base gas volume required to maintain sufficient pressure in the reservoir to provide gas delivery rate and working gas volume. In winter when gas demand is low, excess sales gas supply is injected to underground gas storage; and during the high-demand summer months, supply deficit is covered by withdrawal from underground gas storage.
Saudi Arabia is also actively pursuing global gas business opportunities in upstream development, liquefaction projects, and many other aspects such as piped gas to neighbouring countries in the gas value chain. Our diversification in energy is ongoing and expanding the gas business in international areas is imminent. We are investing in technology, exploration and production, and expanding in conventional gas fields and upcoming unconventional gas production to soon tap into the world LNG market.
Technologies Unlock Gas Resources
Technology is key to meeting current and future targets – with some delivering a huge impact in terms of increased reserves, production, and sustainability. Hydraulic fracturing has dramatically changed the global gas production outlook. Tight gas wells as well as unconventional reservoirs can now produce at a higher sustained rate by drilling them horizontally and applying complex multistage fracturing; in fact, fracturing with 20 or 30 stages has become the norm for Saudi Arabia's tight reservoirs.
Saudi Aramco is using liquid CO2 as fracturing fluid in low-pressure reservoirs to enhance post-fracture clean up and initiate gas production. This technology saves costs by helping avoid possible well intervention for production start-up. It is also environmentally friendly, considerably reducing the use of fresh water for fracturing and leaving behind clean and undamaged formation.
The use of local products such as Saudi desert sand and seawater for base fracturing fluids significantly reduces the cost of hydraulic fracturing and preserves valuable groundwater that can be diverted to agricultural and household uses.
Also, several improvements are underway on well completions technology that considerably aid in fracturing and producing tight gas sands and carbonates – extending recoverable reserves, and thereby boosting economic growth.
Underbalanced Coiled Tubing Drilling (UBCTD) is one of the high-level technologies enhancing access to the producing reservoir within mature oil and gas fields. This application allows redrilling of low-rate gas wells for commercial rates while reducing unit development costs.
It is also used in other reservoirs to avoid the water table, and in situations where hydraulic fracturing could be challenging. Without a conventional rig, UBCTD places multiple laterals within the reservoir that can be drilled in different directions, while flowing the well and transferring the produced gas to the nearest processing facility – thereby eliminating flaring and protecting the environment.
Gas is Growing
Gas is already a big global business, positioned among the fastest-growing fuels. In fact, natural gas demand is expected to double by 2040, with LNG expected to make up almost half of global gas trade over the same period. This huge potential, combined with entering the international gas business, will significantly increase the Kingdom's revenues, and diversify its portfolio, and position the company as the second largest gas producer worldwide.
Given its ability to enhance national energy efficiency, reduce environmental impact and enable industries that create useful products and jobs, natural gas is clearly a commercially important, plentiful fuel that can be a bridge to a more energy-diverse, lower-carbon future. That's a real value proposition – here at home, and around the world.
Nasir K. Al-Naimi
VP, Petroleum Engineering & Development
Saudi Aramco