Russian gas supply to Europe dips a further 6.6% in November
Russian president Vladimir Putin kickstarted the EU transition away from Russian gas. Russian pipe exports slumped again in November to a new record low, of only 2bn m3, or 6.6% below the level in October.
Gazprom's monthly gas exports to Europe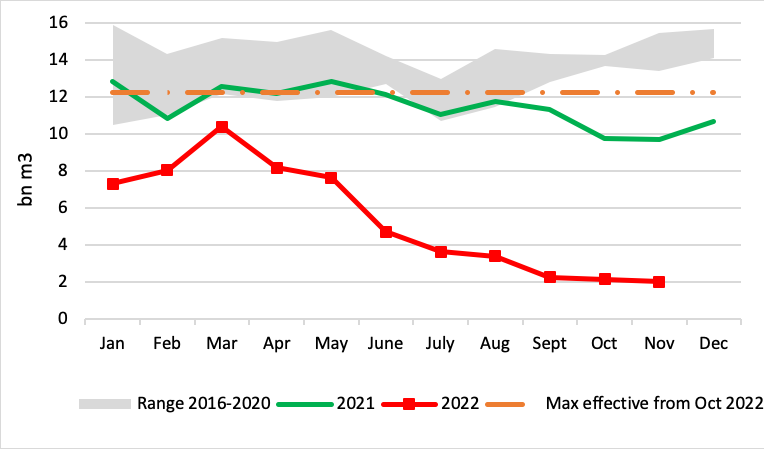 Source: Gazprom, Entsog, thierrybros.com
The European gas market will soon be tested, as most remaining Russian flow is non-replacement as a result of the continent's historic overdependence on Russian supply. Unless the EU manages to effectively act in solidarity to avoid the failure of industries, in Germany in particular, the next three winters will be very challenging.
Split of Gazprom's monthly gas exports to Europe by route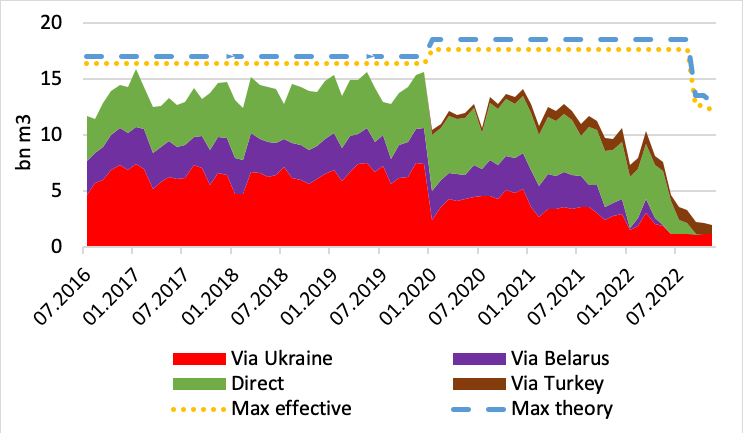 Source: Gazprom, GTSOU, Entsog, thierrybros.com
On November 21, LNG send-out in Europe reached an all-time high of above 5,000 GWh.
EU LNG send-out (excluding Malta)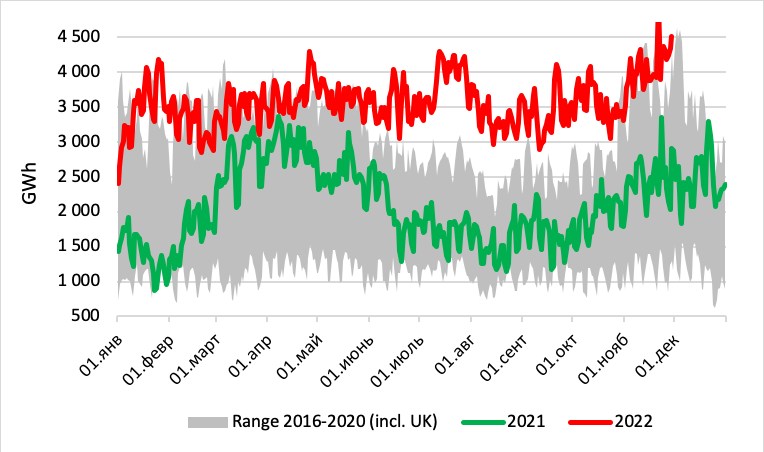 Source: GIE, thierrybros.com
Thanks to an exceptionally warm early winter, EU storage refilling continued until November 13, reaching 95.6% utilisation. By the end of November, stored volumes had been reduced to 93% of capacity, which is well above the historical average. But with cold weather arriving, the withdrawal slope moving forward will depend both on industrial demand destruction and China's willingness to allow some of its cargoes to be rerouted to Europe, depending on whether or not its COVID-19 lockdowns are eased.
EU gas storage utilisation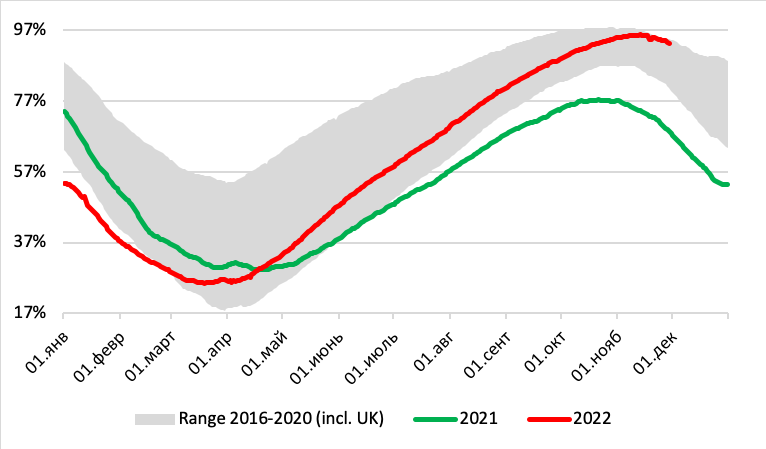 Source: GIE, thierrybros.com
Dr Thierry Bros
Professor at Po Paris and Energy Expert
December 6, 2022