[Premium] Russian gas flows to EU rise in July
In July, Russian gas flows to EU and Moldova were slightly up after the drop recorded last month. At 13bn m³, they were exactly at the average witnessed since summer began, in April… But – as the data set is now a year old – July 2017 flows were 11% above July 2016. As this trend should continue, Gazprom should export more than the 2016 record level to Europe (151bn m³) and EU-27 dependency on Gazprom gas (35% in 2016) is likely to go up this year.
Gazprom Western Monthly Exports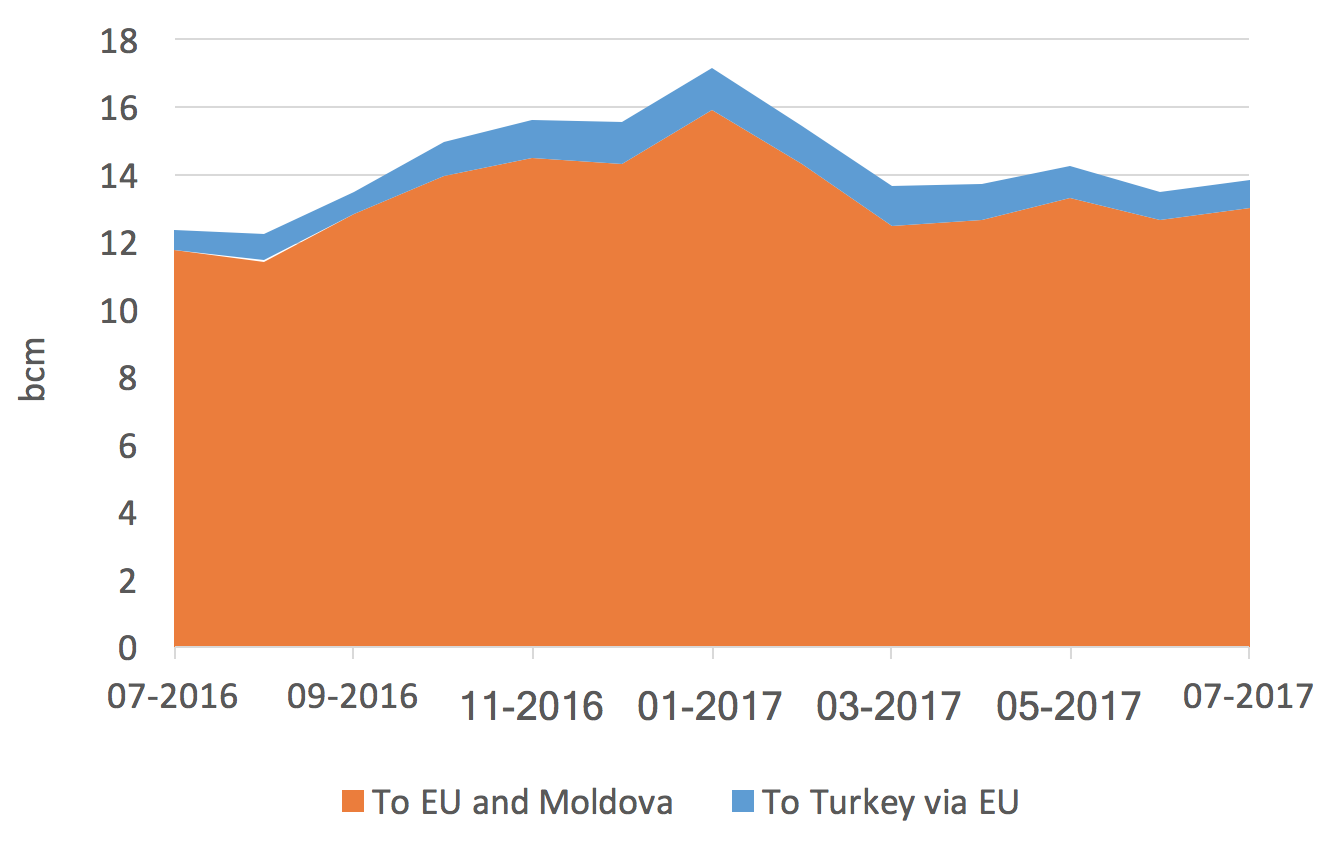 Source: Gazprom, Entsog, thierrybros.com
Watch out for the changes!
To market the previously unused Opal capacities, the first auctions started on 1 August 2017, on Prisma. We could therefore expect Gazprom to book most Opal capacity to reroute some of its gas to EU via Nord Stream. This will save it transit fees it pays to Ukraine… We could therefore see direct flows moving up by 1bn m³/month from August.
Split of Gazprom's EU monthly exports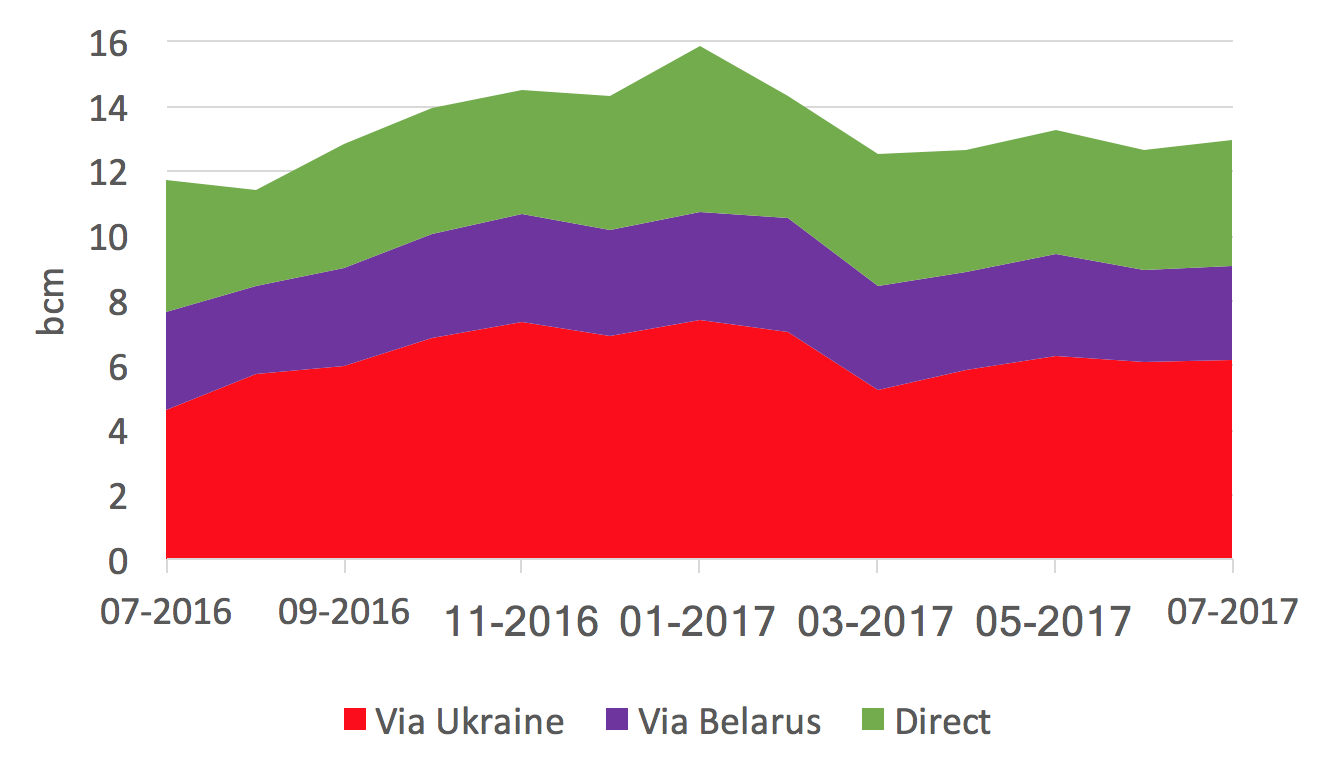 With 82.2bn m³ transited[1] via Ukraine in 2016, if the 1bn m³/month were taken away from Ukraine, Naftogaz' revenues from transit would therefore drop by 15% (on an average monthly basis).
This rerouting will come at a time the US wants to impose further sanctions on Russia and in particular on Nord Stream 2! Perhaps not a such calm summer but some rocky diplomatic weeks ahead…
Thierry Bros
Founder thierrybros.com
Advisory Board Member of Natural Gas World
---
[1] Naftogaz 2016 Annual Report. Transit: revenues: hryvnia 60bn (or $2.2bn if using end of year exchange rate) and gross profit: hryvnia 29bn (or $1bn).