Russia Under-Delivers Transit Gas: Ukraine
Ukraine's state gas importer Naftogaz has accused Russia's Gazprom of failing to maintain adequate pipeline pressure to meet rising export nominations from its European customers.
The pressure has been lower than necessary at key entry points to Ukraine, it said August 10, which "substantially complicates the fulfillment of its own requests for gas transportation to Europe."
Ukrtransgaz (UKT), Ukraine's transmission system operator (TSO) which is a wholly-owned subsidiary of Naftogaz, has to compensate by adjusting the system's operations to balance the transit and incurs extra costs.
A UKT source told NGE that according to the network code, the TSO may reduce off-takes from the pipeline system at the border for that shipper in order to balance the system. But it is Naftogaz that has the contract with Gazprom and so it is its responsibility to communicate with Gazprom. Gazprom has refused to sign direct transportation contracts.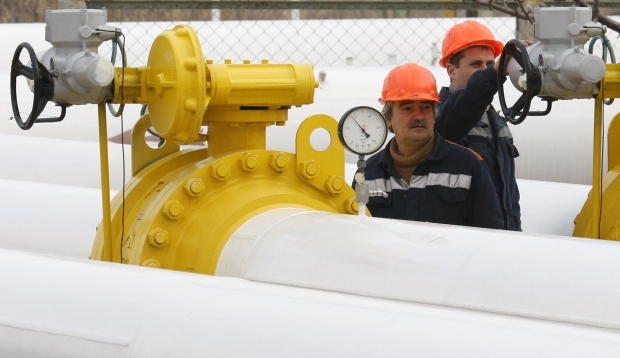 Ukraine pipeline system (Credit: Ukrtransgaz)
A graph on Naftogaz' website shows that actual pressure has been below contractual pressure for most of the time since at least the start of June, but as there are no units on the Y axis it is impossible to see how serious the shortfall is.
In June 2014, Gazprom's subsidiary Gazprom Export cancelled the balancing contract whereby Ukrtransgaz absorbed the effects of the daily gas demand fluctuations caused by Gazprom's clients in the European Union.
The gas pressure issues on the Russian side pose technical challenges to the stability of the Russian gas supply to the EU. Naftogaz has suggested a monitoring mission is formed by the European Commission to examine the situation on the ground.
William Powell